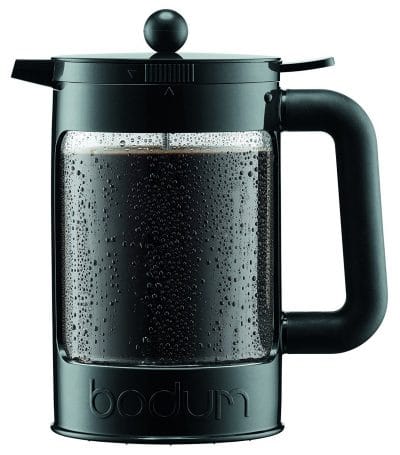 I am a coffee fanatic, and I especially love cold brew coffee! Right now Amazon has the Bodum Bean 51-oz. Cold Brew Coffee Maker Set in Black at a very affordable price!
This coffee maker works by letting the coffee brew at room temperature or in your refrigerator for 12 – 24 hours, so you do need to be a little patient. 🙂 Instead of hot water, just add filtered water and stir. Place the lid on the carafe and let brew, then press and enjoy!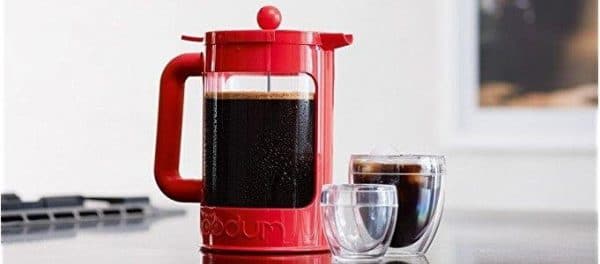 The Bean comes with two lids: use one as the coffee brews in the fridge overnight, then use the other one to press down the coffee grounds when you're ready to drink it.
Get yours HERE!