Love shopping online? Love being frugal? If you answered YES to both of those questions, you'll LOVE BluePromoCode.com– a search engine designed solely for coupons! The format is very user-friendly, and offers a variety of ways to search for the best savings.
BluePromoCode.com is perfect for bargain hunters. Whether you want to shop online, print a coupon, or just browse sales (I'm thinking this will be AWESOME around Black Friday!), Blue Promo Code has you covered.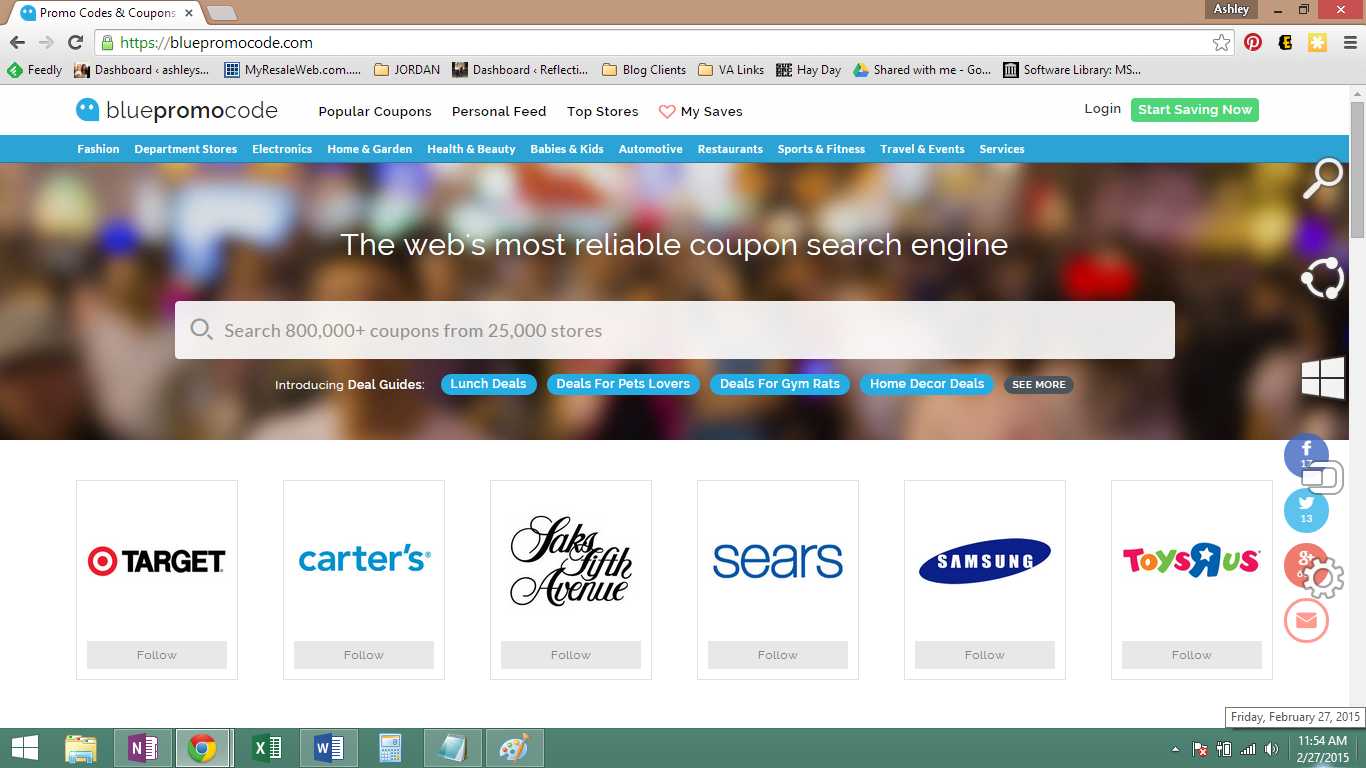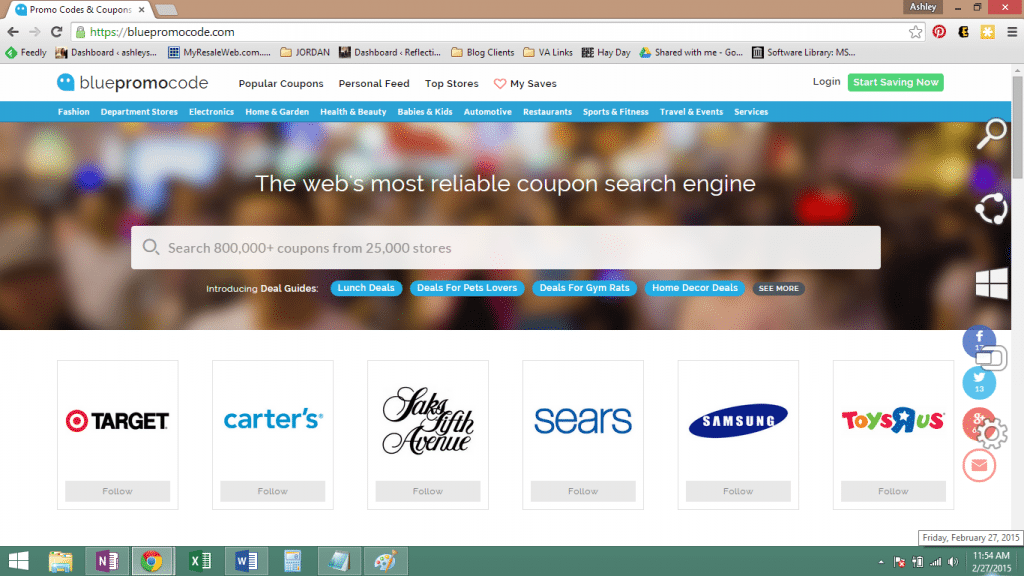 First of all, when you first visit the page it will show you logos of some of the most popular stores. You can choose to "Follow" that store to keep updated when coupon codes are released. There is also a search bar on the top of the page where you can search for a specific store or just a general idea of what you're wanting to look for, such as deals for gym, deals for pets, lunch date deals, and more.
At the very top of the page you can browse the most popular coupons, your personal feed based on your shopping history and the stores that you've favorited, or the most popular stores at the moment. You can even pick from categories, such as Department Stores, Babies, Restaurants, Travel, etc.

If you shop often while on the go, BluePromoCode has a new app that you can download on your smartphone – and they even feature in-store coupons that you can use at the checkout! Connect your BluePromoCode account to your social media accounts to share the hottest deals with all of your friends.

Make sure to follow the BluePromoCode blog as well for all of the inside scoop. They'll let you know when all of the hottest coupons are launched, but my favorite feature is what they send you on Fridays: FREE FRIDAY! Visit their blog each Friday for a list of all of the freebies you can score!
Reader Giveaway: One lucky Thrifty Jinxy reader will receive a $50 Best Buy gift card. To enter, just complete the entry form below by 11:59pm ET on 3/24/15. Good luck!