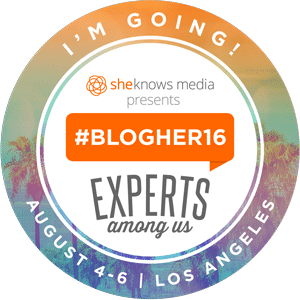 A week from today I'll be headed to BlogHer '16. Believe it or not, this will be my 8th year as a BlogHer attendee! It's hard for me to even comprehend that I have been blogging for that long, much less attending the same conference every year!
This year BlogHer is being hosted in Los Angeles, a place I have been a LOT in the past few months, but is a perfect location for the conference. I can't wait to meet up with my blogging friends and connect with brands and reps I have worked with in the past and to create new relationships.
If you're going to be at BlogHer 16, send me an email or ping me on social media!