Marvel Studios' BLACK PANTHER is now available on 4K Ultra HD™, Blu-ray™, DVD and On-Demand, as well as Digitally in HD, 4K Ultra HD™ and Movies Anywhere! I loved this movie in the theater simply because of the fact that it is SO GOOD! I was excited for this one to hit the theaters and had high expectations for it. I was so happy to see that those expectations weren't just met, but were exceeded! Now I'm happy to be able to watch it again at home AND check out all of the bonus features on the home edition.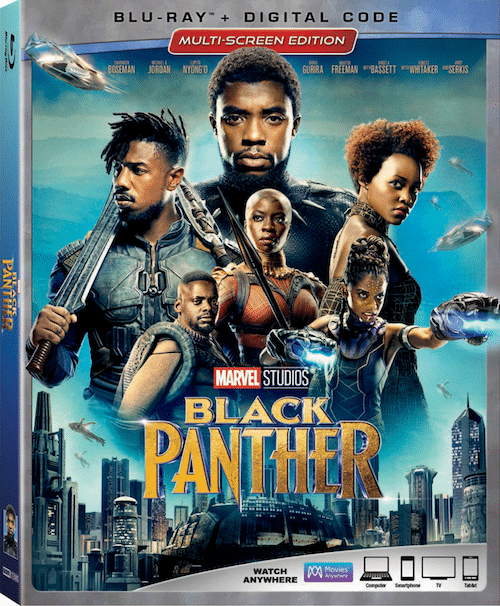 There is a lot to love about BLACK PANTHER. First off the cast is AMAZING! There is so much talent packed into the cast that every role and character, even those with smaller parts, are TOP NOTCH! It's hard to choose favorites, but Michael B. Jordan is incredibly strong (and very frightening) as Erik Killmonger.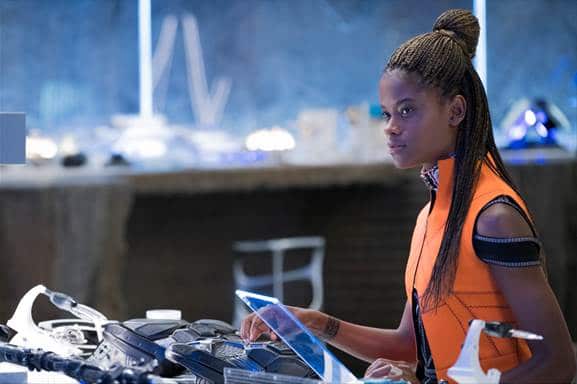 I also have to give a shout out to the amazing, strong women in the cast: Lupita Nyong'o as Nakia, Danai Gurira as Okoye, Letitia Wright as Shuri and Angela Bassett as Ramonda. Watching Nakia and Okoye take on the bad guys in their fight scenes is awesome and Shuri is a brilliant scientist and engineer who creates the amazing technology that keeps Wakanda running with a civilization far beyond the rest of the world. They all present such strong, smart, powerful role models for young women.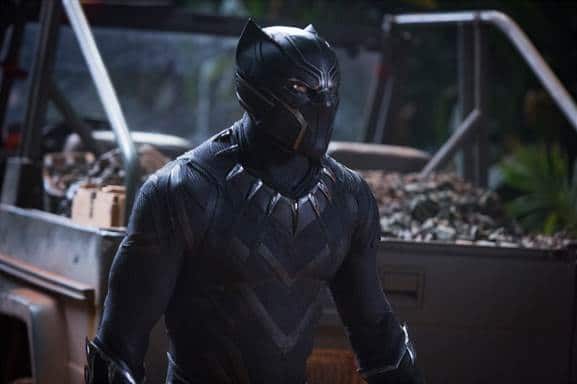 I also appreciate the statements the movie makes about our society today and what our role in it should be. While the messages are understated, they are still powerful and we need every push in the right direction that we can get.
Black Panther Blu-ray Bonus Material (may vary by retailer):
Blu-ray:
Director's Intro
From Page to Screen: A Roundtable Discussion – Delve into the film's making
Crowning of a New King – Explore the world of "Black Panther" in all its color and complexity
The Warriors Within – Get to know Wakanda's women and the actors who portray them
The Hidden Kingdom Revealed – Wakanda's diverse people
Wakanda Revealed: Exploring the Technology
Deleted Scenes

N. Meet and Greet
Okoye And W'Kabi Discuss the Future of Wakanda
T'Challa Remembers His Father
Voices from the Past

Gag Reel
Exclusive Sneak Peek at "Ant-Man and The Wasp"
Marvel Studios the First Ten Years: Connecting the Universe
Director's Commentary
Digital Exclusives:
In World Wakanda Tourism Ads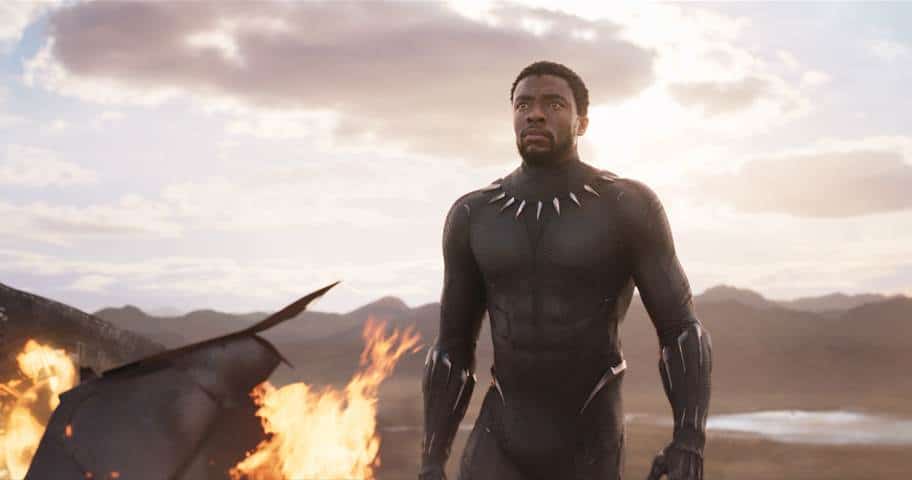 About Black Panther:
Marvel Studios' BLACK PANTHER follows T'Challa who, after the death of his father, the King of Wakanda, returns home to the isolated, technologically advanced African nation to succeed to the throne and take his rightful place as king. But when a powerful old enemy reappears, T'Challa's mettle as king—and Black Panther—is tested when he is drawn into a formidable conflict that puts the fate of Wakanda and the entire world at risk. Faced with treachery and danger, the young king must rally his allies and release the full power of Black Panther to defeat his foes and secure the safety of his people and their way of life.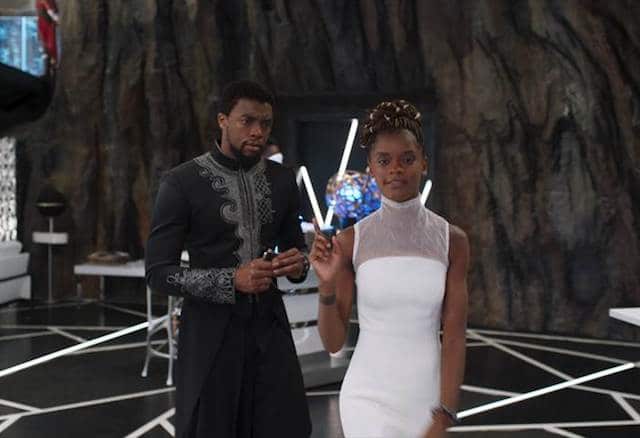 Reader Giveaway:
One lucky Thrifty Jinxy reader will win a digital copy of Marvel Studios' BLACK PANTHER. To enter, just visit our giveaway page HERE.