If watching AVENGERS: INFINITY WAR recently reminded you of how GOOD  Marvel Studios' BLACK PANTHER is and prompted you to want to watch it again, now is the time to do it because as of TODAY it's available Digitally in HD and 4K Ultra HD™ and Movies Anywhere!
Marvel Studios' "Black Panther," is a global cultural phenomenon that has thrilled and inspired generations of moviegoers around the globe. "Black Panther" is the highly celebrated story of T'Challa (Chadwick Boseman), a young African prince who takes on the mantle of King and Super Hero. The film has dominated the box office charts emerging as the third biggest movie of all time domestically with over $665 million.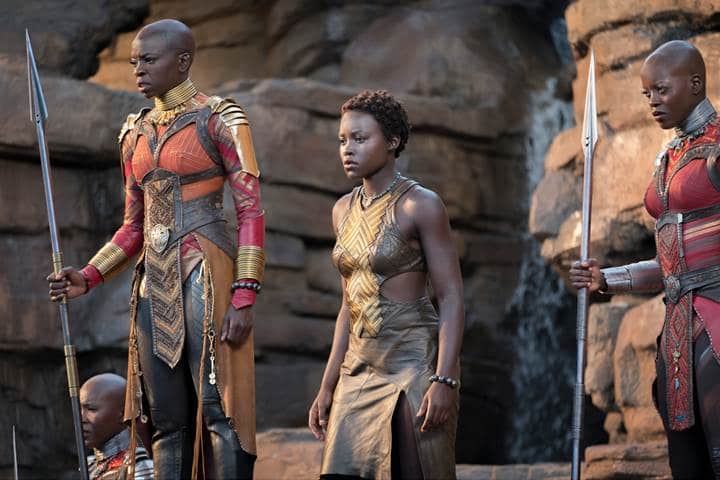 Through the 4K Cinematic Universe Edition of "Black Panther," you will experience the exhilarating adventure in stunning 4K Ultra HD with next-generation high dynamic range (HDR) visuals and Dolby Atmos immersive audio. Disc extras include never-before-seen commentary from director Ryan Coogler; deleted scenes; outtakes; and several making-of featurettes, which detail the Black Panther's evolution, the remarkable women of Wakanda, the history of T'Challa's proud nation, and the cosmic origin and technological applications of vibranium.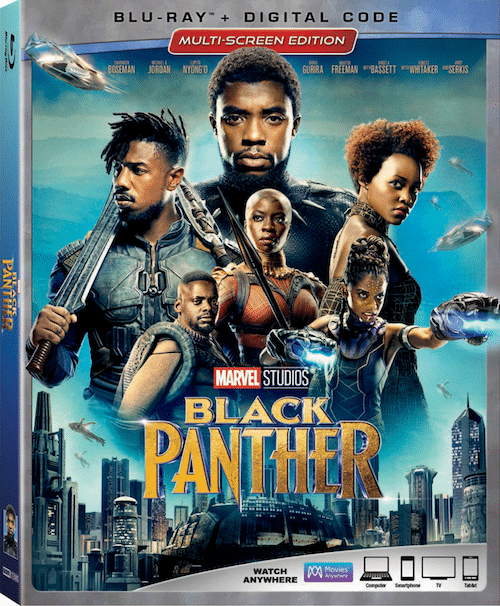 Also included are a roundtable discussion with "Black Panther" filmmakers and writers; a featurette tracing the countless connections between heroes, characters and storylines within the Marvel Cinematic Universe; and an exclusive sneak peek at "Ant-Man and the Wasp." Fans can bring home the phenomenon, packed with light-hearted fun, pulse-pounding action and a powerful message, and watch it over and over again, Digitally in HD and 4K Ultra HD™ and Movies Anywhere on May 8 and on 4K Ultra HD™, Blu-ray™, DVD and On-Demand on May 15.
About Black Panther:
Marvel Studios' BLACK PANTHER follows T'Challa who, after the death of his father, the King of Wakanda, returns home to the isolated, technologically advanced African nation to succeed to the throne and take his rightful place as king. But when a powerful old enemy reappears, T'Challa's mettle as king—and Black Panther—is tested when he is drawn into a formidable conflict that puts the fate of Wakanda and the entire world at risk. Faced with treachery and danger, the young king must rally his allies and release the full power of Black Panther to defeat his foes and secure the safety of his people and their way of life.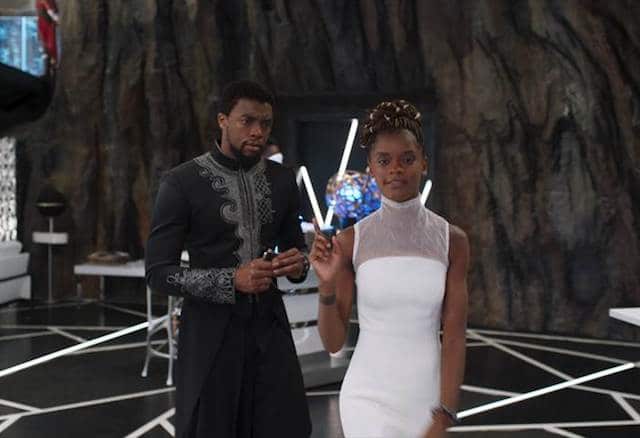 Reader Giveaway: One lucky Thrifty Jinxy reader will win a digital copy of Marvel Studios' BLACK PANTHER. To enter, just complete the entry form below by 11:59pm ET on 5/21/18. Good luck!