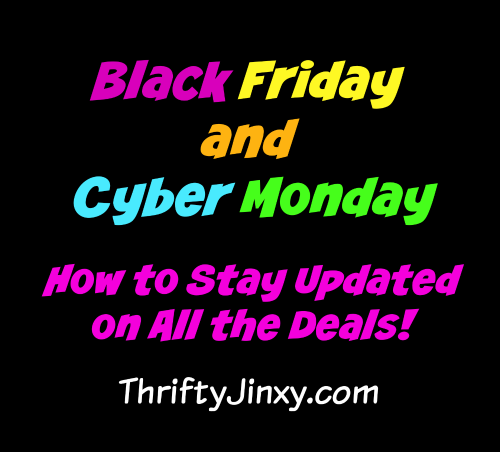 Over the last couple of weeks have have received literally HUNDREDS of emails with advance notice of all kinds of amazing sales that will be going on Black Friday and Cyber Monday. That being said, there is NO WAY we have the time or (wo)manpower to get all of them posted here at Thrifty Jinxy. So, to still get you the deals, we are going to be posting the bare-bones information about all of these deals in our Facebook group HERE.
We also realize that some of you are not on Facebook or don't visit it regularly, so if you would prefer, we can send you these updates via email.  We will send out an email summary of all the newly posted deals every few hours.
You'll want to keep an eye on the feed and/or visit it a few times per day or before you do your online shopping as we will keep adding the deals and some of them are only for a small period of time.