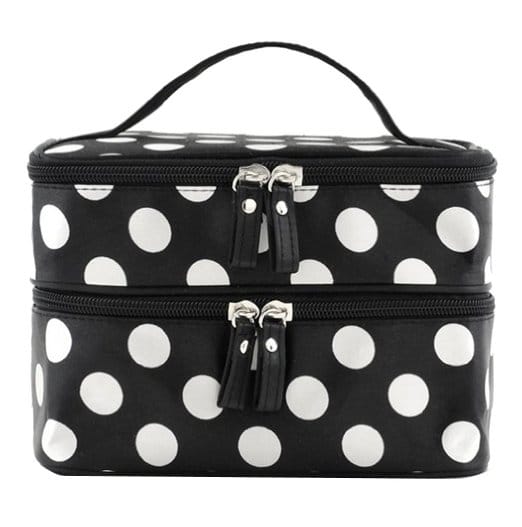 If you're in need of a new cosmetics bag, don't pay full price at the local superstore.  This Black and White Polka Dot Beauty Bag is highly rated and at a great price on Amazon!  This DuaFire Cosmetic Bag in a Black and White Polka Dot Pattern is perfect for traveling but is also cute enough to be displayed at home.  There is a mirror inside for easily touching up your makeup on the plane or in the cab, plus this bag folds down flat for easy storage.
Organizing and storing all your beauty essentials

Great for travel or display on your home dresser

With a mirror inside, perfect for applying makeup
This DuaFire Cosmetic Bag in Black and White Polka Dots is currently on sale for just $3.96 + FREE SHIPPING but Amazon pricing can fluctuate a bit, so just make sure to double-check the price before adding one to your cart.