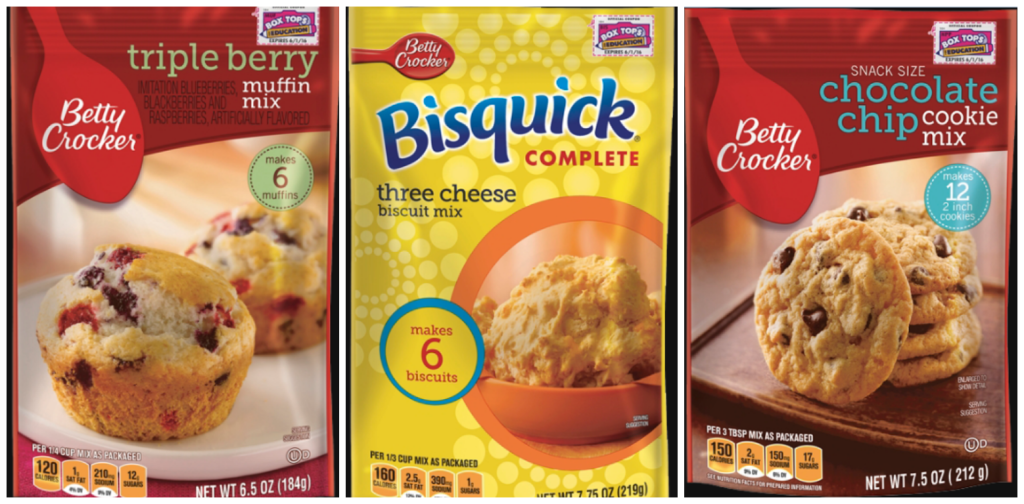 There's something new from Betty Crocker: Small Size Pouch Mixes!
With it just being Mario and I here most of the time, we often don't need a whole big batch of cookies, muffins or biscuits. (Although of course we do manage to eat them all if necessary!) So, I was happy to hear that Betty Crocker has reintroduced their new line of $1 pouches, including varieties like cookies, brownie, muffins, Bisquick® biscuits, pancakes, and pizza crust. For some of the mixes like the muffins and Bisquick® Complete Biscuit mixes, all you add is water!
We received the Triple Berry Muffin, Bisquick® three cheese biscuits and chocolate chip cookie mixes to test out. The first thing I liked is that the mixes seem very flexible! When making the muffins were were staying at a resort with kitchen that did not have muffin pans, but DID have a small sauce pan. I ended up adding water to the mix and cooking it in the oven in that pan and it was delicious!! The other mixes were easy to make too. The only other edition needed for the cookies was butter. The package directions said to form into 12 cookies, but I made it into 9 and it was the perfect amount for us (except that it was uneven number so we had to fight over that last cookie!)
Besides being easy to use, they are also priced at only $1 each – super affordable! For more information, you can visit www.bettycrocker.com/smallsizepouch for details!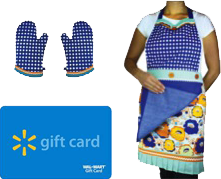 Reader Giveaway: One lucky Thrifty Jinxy reader will win a Betty Crocker Small Size Pouch prize package containing:
3 samples of new small size pouches: Chocolate Chip Cookie, Triple Berry Muffin, Three Cheese Biscuit
Apron with detachable towel
2 oven mitts
$10 Walmart gift card
Retail Value: $60
To enter, just complete the entry form below by 11:59pm ET on 10/12/13. Good luck!