A food subscription box is one of the most fun holiday presents you can receive. I love it because it extends the gift for months after the holiday itself. While it can be hard to know what type of food someone will like to receive in a box, just about EVERYONE loves ice cream. That is why eCreamery Flavor of the Month Subscriptions just may be at the top of the list of the best food subscription boxes!
eCreamery offers subscriptions for 3, 6 or 12 months at a time. Each month the recipient receives 4 pints of delicious, gourmet eCreamery ice cream. The flavors change every month. Often times they're seasonally based or special unique flavors not even available on the eCreamery site. When purchasing a subscription, you buyer can select a date when an email will be sent to the recipient, announcing their gift! This means, gifts can be purchased up until the very last minute and still arrive by Christmas.
If you'll be seeing the recipient in person, I think a fun way to present the gift would be to wrap up a spoon with a note attached announcing their subscription is on the way!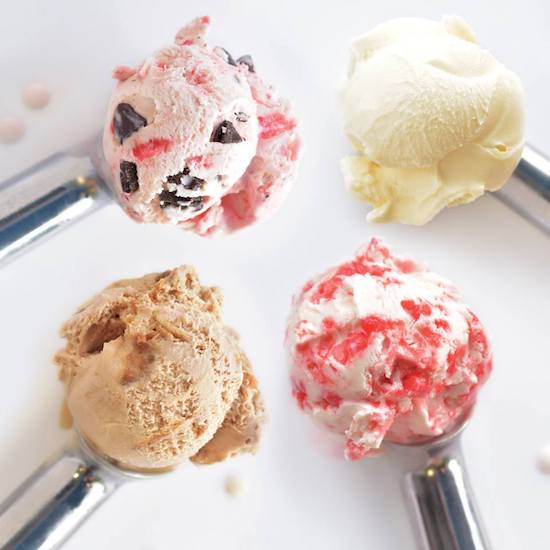 eCreamery makes the membership easy. On the first day of every month, they reach out directly to the member via email. They explain the flavors for the month and tell them the delivery date. It's then up to the recipient whether or not they want a shipment that month. If they do, they simply reply to the email and wait for their shipment to arrive. This communication each month, allows members to pass on months when their freezer is full, the flavors aren't what they like or they won't be home on the delivery date. The uses never expire and months don't have to be used consecutively. That's what makes this ice cream of the month club truly unique.
Ready to order your ice cream subscription box? Visit eCreamery HERE!