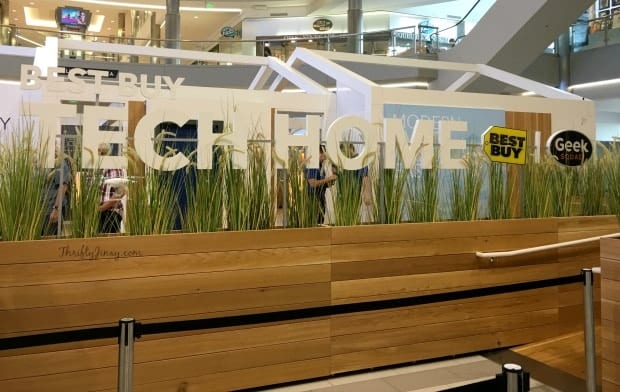 Is your home a smart home? Are you wondering what the term "Smart Home" even means? We live in a world full of technology and it isn't limited just to our smartphones and tech that we use for work. There are lots of products that can make your home just as smart as your smartphone and, in the process, make your homelife easier, more secure and more fun!
Best Buy is sharing all the latest and greatest to make YOUR home smart in their Tech Home in the Mall of America where you can get up close and personal to touch and try the latest technology products in a homelike setting. I visited the Tech Home last week and learned a LOT! Best Buy has expert Blue Shirts and Geek Squad Agents on hand to explain the products and answer questions.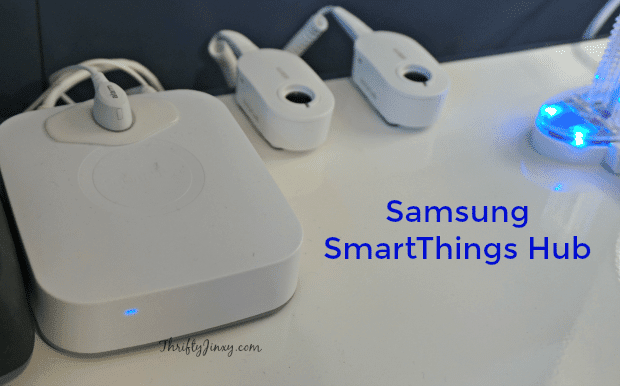 One of the coolest things I found at the Best Buy Tech Home was Samsung SmartThings, a bunch of helpful gadgets all controlled from your smartphone, that help you control and monitor your home from anywhere – inside or out. The centerpiece of this set-up is the Samsung SmartThings Hub, which serves as the brain of your smart home. It wirelessly connects with hundreds of compatible smart devices including things like smart locks, lights, outlets, thermostats and more – all controlled from the SmartThings app on your smartphone.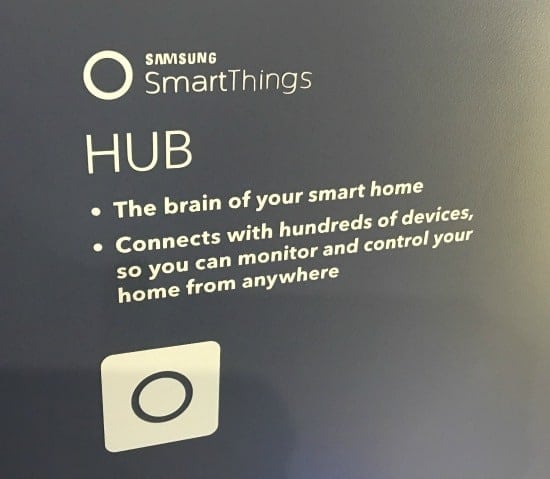 Two of my favorite smart home products both have to do to with both convenience and security. The Samsung SmartThings Arrival Sensor is a small device you can connect to your key ring or put in your pocket that senses when you leave your house or arrive back home. You can trigger different actions to happen like automatically turn off the lights and lock the door when you leave, or unlock the door and turn the thermostat up when you arrive home.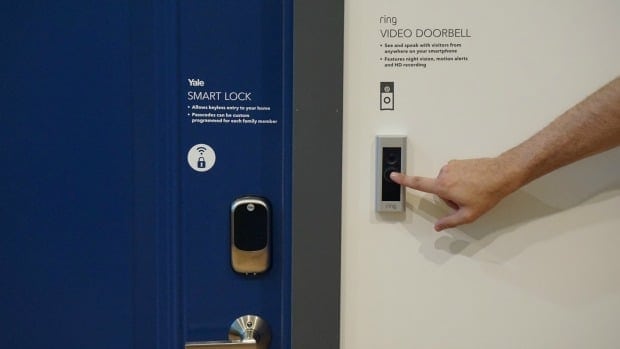 Another helpful sensor is the Samsung SmartThings Multi-Purpose Sensor. It can tell you whether doors, windows cabinets or your garage are open or closed and can even detect vibration and temperature. I definitely need one of these for our garage. I don't know how many times I have gotten miles away from home and had to worry whether or not I had forgotten to close the garage door. With the multi-purpose sensor I can always check and know.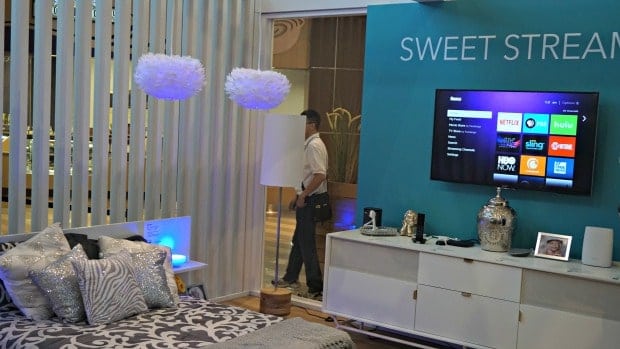 Best Buy is also featuring Samsung mobile products in the Tech Home. The Samsung Galaxy Note7 looks great! I had the Samsung Galaxy Note5, which was a superphone, but the Note7 has even more to offer. One thing I already loved about the Note is the awesome S Pen that lets you write and draw right on the screen. It's perfect for making quick notes or just playing around! Another big plus is that the Note7 lets you expand your storage up to 256GB with a microSD card. That's a LOT of photos and video!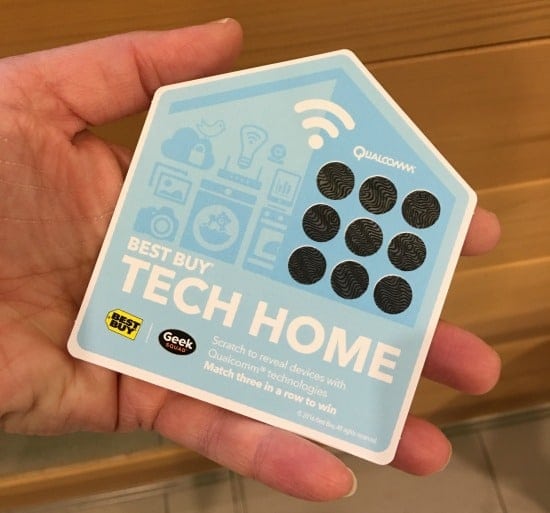 Are you ready to come and visit Tech Home at the Mall of America? It's a great way to spend a morning or evening learning about new tech. You also have some chances to WIN with 2 sweepstakes opportunities at Tech Home:
Come and visit Tech Home at the Mall of America to learn how you could win a $10,000 Best Buy Gift Card, a Samsung SmartThings Smart Home Collection, Samsung Dream Kitchen, and a Samsung 55" SUHD 4K TV and more.
Be one of the first 250 to visit the Tech Home at the Mall of America each day from 8/22-9/17 and you could win one of many prizes made with Qualcomm technologies including Sonos Play:1 speakers, Samsung Gear S2, and more.