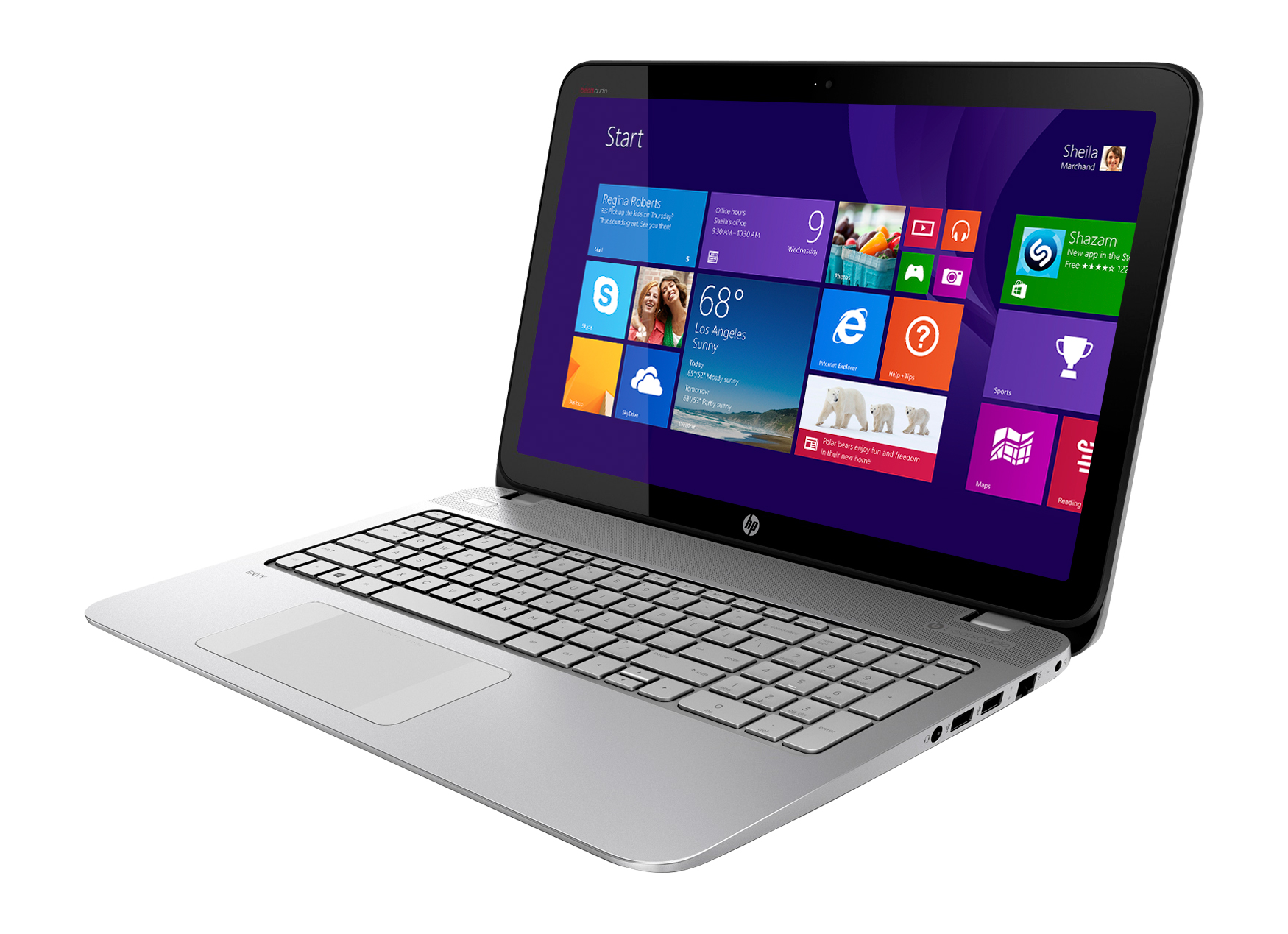 Do you love video games?  If so, chances are you play really close attention to the quality of products you play with.  You love getting the latest video game console, the best headsets, the quickest controllers, etc.  You should take the same approach when it comes to online gaming!
Best Buy is thrilled to introduce the Best Buy Exclusive HP ENVY TouchSmart 15.6″ Laptop AMD FX Series – a laptop centered around gaming!  This laptop has all of the latest technology that you'd want in a laptop, such as touch screen capabilities and voice assistance, with the super powerful AMD FX-7500 accelerated processor, giving you the best in graphics and performance!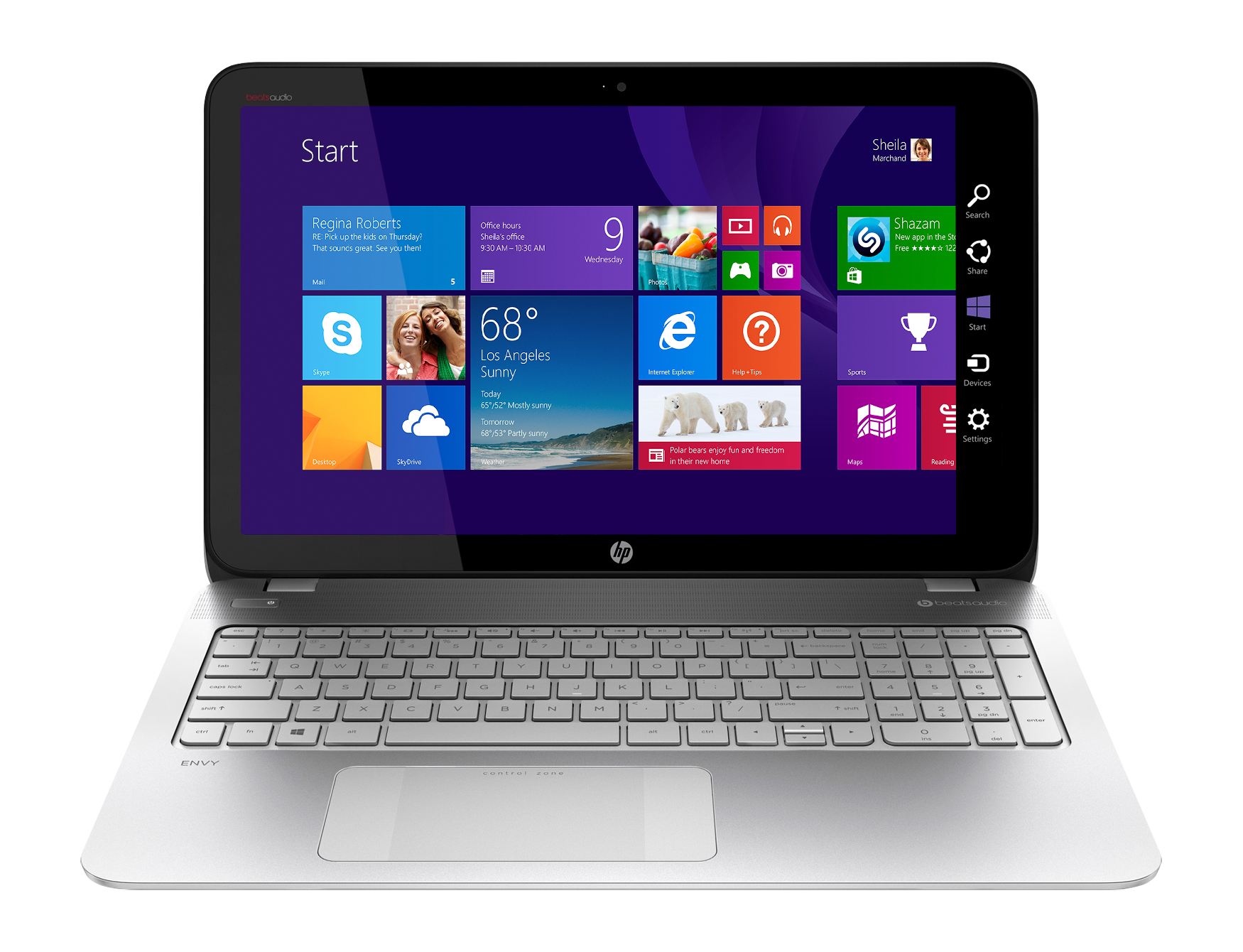 Check out all of the product features the HP ENVY TouchSmart 15.6″ Laptop AMD FX Series has to offer:
15.6″ touch screen for hands-on control – Touch, tap, glide and make the most of Windows 8. Typical 1366 x 768 HD resolution. Energy-efficient LED backlight.
AMD FX-7500 accelerated processor – Quad-core processing.  AMD Quad-Core FX-7500 APU handles the AMD Radeon graphics alongside the central processor to balance the load, enabling great performance, immersive graphics and a host of intelligent features.
6GB system memory for dependable multitasking – Sufficient high-bandwidth RAM to smoothly run multiple applications and browser tabs all at once.
750GB hard drive for lots of file storage space – Holds a sizable collection of digital photos, music and HD videos and movies. Standard 5400 rpm spindle speed. HP ProtectSmart helps keep your data safe when the laptop gets bumped around.
AMD Radeon R7 graphics – Integrated graphics chipset with shared video memory provides solid image quality for Internet use, movies, photo editing and casual gaming.
Built-in dual speakers with subwoofer – Beats Audio outputs amazing sound, rich audio and deep bass.
Weighs 6.1 lbs. and measures 1.2″ thin – Thin and light design with DVD/CD drive omitted for improved portability. 6-cell lithium-ion battery.
Dragon voice assistant capability – Easily control your applications through simple voice commands. Search the Web, update your social media sites, check e-mail and more.
2 USB 3.0 ports maximize the latest high-speed devices – Also includes 2 USB 2.0 ports to connect more accessories and peripherals.  USB 3.0 ports support USB 2.0 devices (at 2.0 speeds), and one features USB Boost technology to charge USB devices.
HDMI output expands your viewing options – Connect to an HDTV or high-def monitor to set up two screens side by side or just see more of the big picture.
Wireless and wired network connectivity – Built-in high-speed wireless LAN connects to your network or hotspots on the most common Wi-Fi standards. The Gigabit Ethernet LAN port also plugs into wired networks.
Windows 8.1 operating system – Designed for touch, mouse and keyboard, so you can choose how you get around. Use the touch screen to easily zoom and customize your new Start screen, or restore the familiar Windows desktop experience.
Built-in HP TrueVision HD webcam with dual-array digital microphone – Makes it easy to video chat with family and friends, or teleconference with colleagues over Skype or other popular applications. Automatically adjusts for available light.
Backlit keyboard for easy typing in dim or dark locations – Island-style keyboard with chiclet keys. Built-in 10-key numeric keypad to quickly input numbers. HP ControlZone multitouch trackpad.
Multimedia software package included – CyberLink YouCam, PowerDirector, PhotoDirector and MediaEspresso. HP Connected Photo, Connected Music, ePrint and SimplePass.
While this laptop has a TON of things you desire in a gaming laptop, it DOES NOT include a built-in DVD/CD drive, so you won't be able to upload games via a disc.  This laptop DOES however come with a digital download add-on for a FREE AMD A10/FX Game.  It has received 4 out of 5 star reviews, and 78% of Best Buy customers would recommend this laptop to a friend.  You'll get FREE SHIPPING on your order, or, depending on the inventory at your local Best Buy, you can select FREE IN-STORE PICKUP and pick up your new laptop in as little as 45 minutes!If you love gaming and need a practical laptop, the HP ENVY TouchSmart 15.6 Laptop AMD FX Series is the perfect choice for you! GAME ON!!