We are getting closer to the point of looking for our next house! On Monday we close on the rental property we are selling (yeah!) and then we start getting our current house ready for sale. One of the things I'm glad we did when we first moved into this house is remodel the kitchen, and I'm ready to do the same in our next house if necessary.
One of the most important parts of a kitchen remodel is the appliances! Whether you're redoing the entire kitchen or just making a smaller update with one appliance, that shiny new refrigerator or oven can make a big difference! Now is the perfect time to take improve your kitchen with the Best Buy Appliances Savings and Remodeling Event featuring GE appliances! You can stretch your remodeling dollars a lot farther when you score a deal on your appliances.
With the first of these Best Buy offers you can save up to 35% off Major Appliance with minimum savings of 5%. Plus, you'll get a free $100 gift card when you buy 2 Major Appliances totaling $1500 or more! (See details.)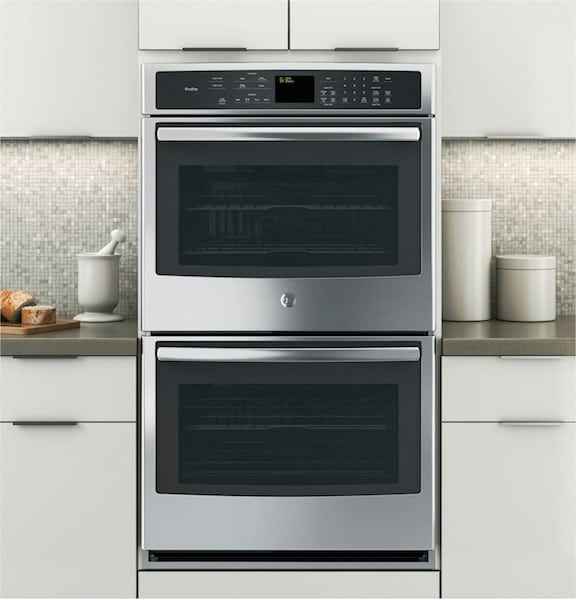 A wall oven is high on my kitchen wish list, especially a double oven! GE Appliances make it easy when you're upgrading your kitchen at Best Buy during the Great American Kitchen Event by offering FREE installation on all GE appliance wall ovens through April, 29th. This GE PROFILE™ SERIES 30″ BUILT-IN SINGLE CONVECTION WALL OVEN features True European Convection with Direct Air, which means it bakes evenly as warm air blows from the top in and around bakeware· It has a huge capacity at 5.0 cu. ft. so you can cook more dishes at once. Like many of the GE Appliance wall ovens, this one is also Made In America with 70 to 90% U.S. Content.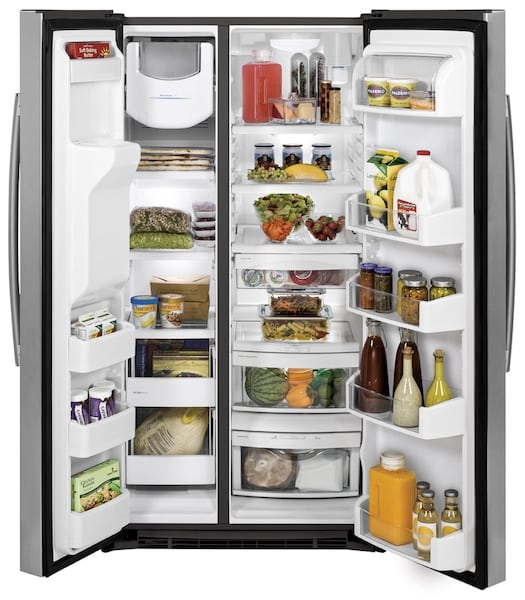 If you're looking for refrigerator, GE also has you covered. You can organize your fresh and frozen foods in this side-by-side refrigerator that features slide-out and spill-proof glass shelves. Adjustable clear door bins allow you to customize your storage options. This model is also American Made with a Stainless Steel Finish.
Which kitchen appliance are you looking to replace first?