This is a sponsored post written by me on behalf of Beneful. All opinions are 100% mine.
My Toby LOVES to play. When it comes to choosing between play time and treat time – play wins EVERY time. I'm happy that he loves to play because all that exercise keeps him happy and healthy. While he has fun playing with us at home, he gets even more excited when his best friend Rue comes to play. When the two of them go to the dog park where they have LOTS of room to run the fun goes to a whole other level.
While we have a few nice dog parks in our area, there are others that could use quite a bit of help. The Beneful Dream Dog Park Project is in its 5th year of helping to improve and build dog parks across the country. For 2016 they'll be positively impacting at least 12 parks through both financial support and hands on volunteerism!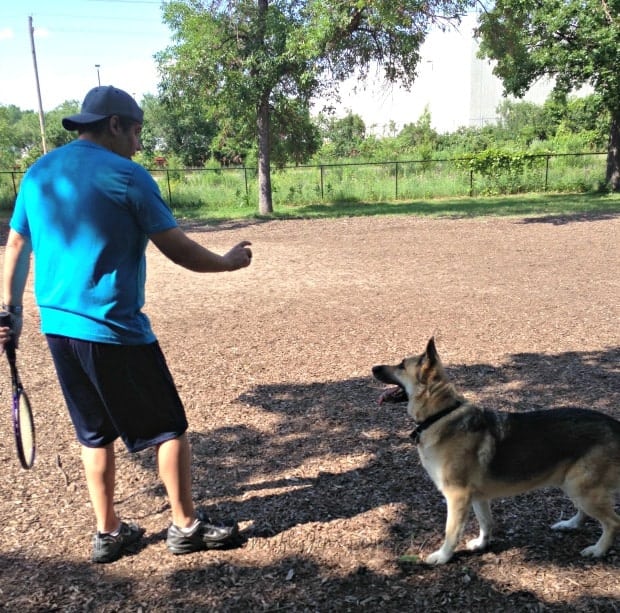 Why are dog parks so important? There are multiple reasons. 42 percent of dog owners take their dogs to the dog park several times a week or more, and one of the key benefits dog parks provide for both dogs and their owners is allowing the dog to get exercise. I know that I usually get exercise in myself running around with Toby and my arm definitely gets a workout from throwing his ball over and over again! I'm not the only one who thinks that because nearly 80 percent (79%) of dog owners agree their local dog park provides a place for them to exercise and be healthy with their dogs.
Exercise is a big benefit of dog parks, but they also serve as community gathering places. Two-thirds (66%) of dog owners agree they love their local dog park. They are a fun and welcoming place because everyone is there because they love their dogs! Again polling dog owners, Beneful found that they found two of the most enjoyable parts of going to the dog park are being surrounded by other dogs and likeminded dog lovers (23%) and meeting new people (21%).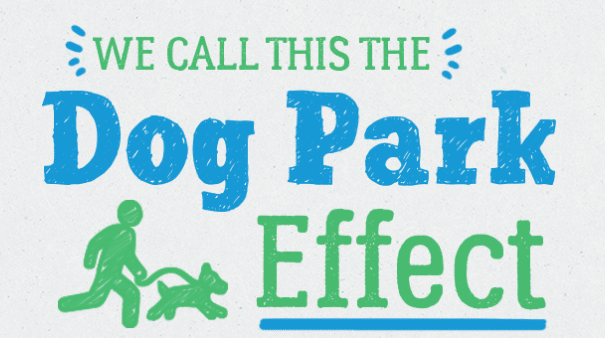 While the majority of dog owners love their dog parks, they DO see a need for improvement. When asked to select up to three features that were their favorite and/or ones they would like to have at their local park, responses included:
Shaded areas (34%)
Drinking fountains (31%)
Water features for dogs to play in (28%)
Dog-safe turf (25%)
Better/more secure fencing (24%)
And even though dog parks are so loved by dog owners, many don't have one nearby. The number one challenge to building or improving a local dog park, according to dog owners surveyed, is a lack of funding. That's one reason Beneful is working with GoFundMe to encourage dog lovers to create campaigns for local dog parks to raise awareness and funds for improvements or to get a brand new park off the ground.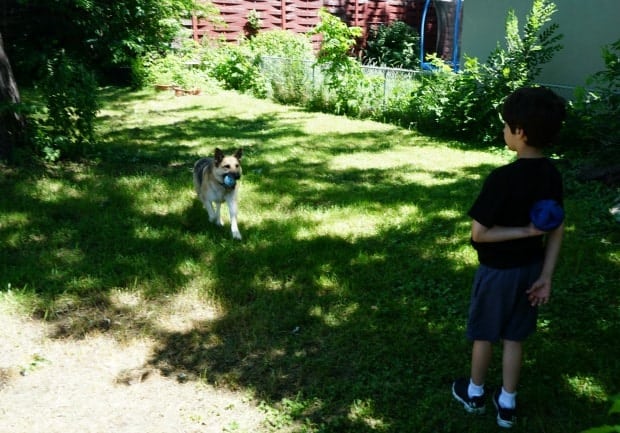 Each month, Beneful is selecting a new GoFundMe dog park campaign to spotlight on their website and social channels. They will provide dollar-for-dollar donation matching support, to help the projects reach their goals. Need support for a park in your community? Create a GoFundMe campaign and Beneful might spotlight it and help you get those funds raised!
You can also get involved by simply sharing a post of your own – whether it's a photo of your dog at a local dog park or a link to
the Dream Dog Park Project website – on social media while tagging @Beneful and including the hashtag #DreamDogPark. Beneful will put $1 towards the Dream Dog Park Projects this year (up to $50,000) for every social share!
Reader Giveaway: One lucky Thrifty Jinxy reader will win a Beneful Dream Dog Park 'Dog Park Pack' including a branded bag, leash, Frisbee, tennis ball and Beneful coupons. To enter, just complete the entry form below by 7/28/16. Good luck!