Disney's smash hit live-action re-telling of "Beauty and the Beast" will be Digital HD, Blu-ray, Disney Movies Anywhere, DVD, and On-Demand on June 6! This new version of the studio's animated classic refashions the classic characters from the tale as old as time for a contemporary audience, staying true to the original music while updating the score with several new songs. We absolutely LOVE this new version and it is no surprise that it broke so many box-office records.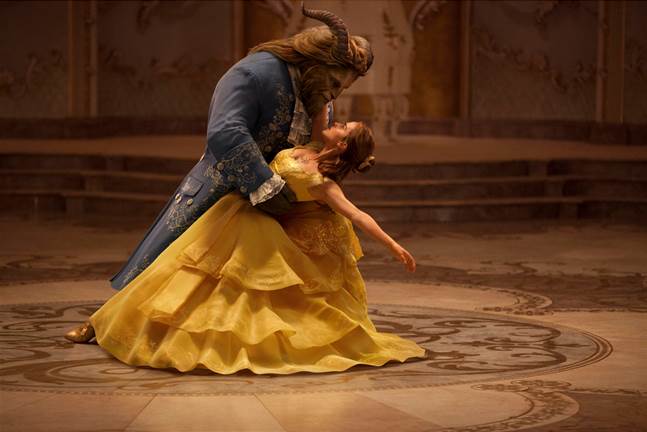 We're also happy to be able to watch it again at home AND be able to enjoy so many awesome bonus features. It lets you get up close and personal with the filmmakers and cast to see how this beloved animated film was transformed into a new live-action classic, from the first enchanted table read to a fascinating look at how the film was brought to life utilizing lavish sets, elaborately designed costumes and props, and state-of the-art technology. A feature on the amazing women behind the enchanted tale hosted by Emma Watson; and over 10 minutes of deleted scenes along with musical extras, including the "Beauty and the Beast" music video starring Ariana Grande and John Legend, Celine Dion's heartfelt take on the new song "How Does a Moment Last Forever," and jump directly to all you favorite unforgettable songs.
To give you a sneak peak, here is a clip from the Table Read bonus feature showing the cast all together reading through and performing the script for the first time:
"Beauty and the Beast" is the fantastic journey of Belle, a bright, beautiful and independent young woman who is taken prisoner by a beast in his castle. Despite her fears, she befriends the castle's enchanted staff and learns to look beyond the Beast's hideous exterior and realize the kind heart and soul of the true Prince within. The film stars: Emma Watson as Belle; Dan Stevens as the Beast; Luke Evans as Gaston, the handsome, but shallow villager who woos Belle; Oscar® winner Kevin Kline as Maurice, Belle's eccentric, but lovable father; Josh Gad as Lefou, Gaston's long-suffering aide-de-camp; Golden Globe® nominee Ewan McGregor as Lumiere, the candelabra; Oscar nominee Stanley Tucci as Maestro Cadenza, the harpsichord; Oscar nominee Ian McKellen as Cogsworth, the mantel clock; and two-time Academy Award® winner Emma Thompson as the teapot, Mrs. Potts.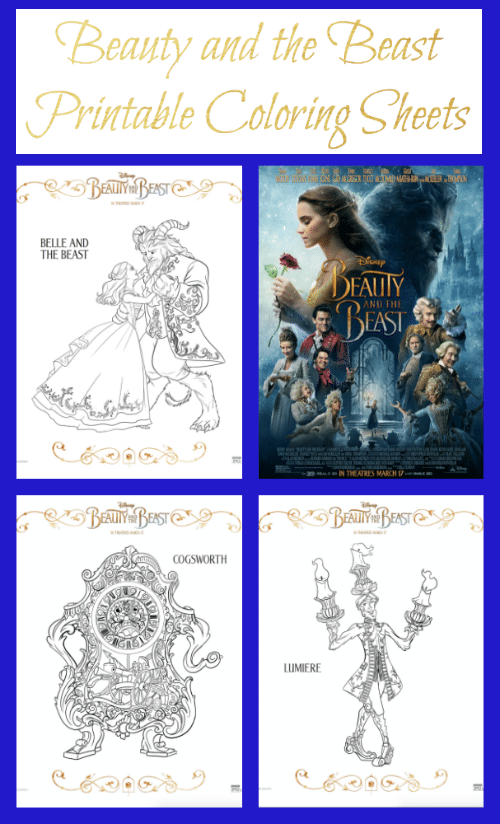 Beauty and the Beast Printable Coloring Sheets
For some extra Beauty and the Beast fun, we have Beauty and the Beast Printable Coloring Sheets. They include all of our favorite characters like Belle, the Beast, Lumiere, Cogsworth, Mrs. Potts and more.