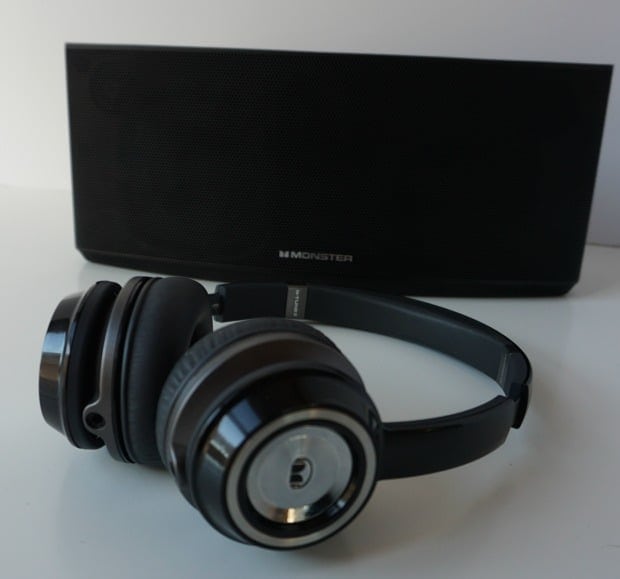 Are your kids having trouble getting back into the groove of school after the holidays and inclement weather?  Monster has the perfect antidote for them:  N-Tune On-Ear Headphones.  Every kid is unique, just like every pair of headphones.  Monster N-Tune On-Ear Headphones help showcase their personality, plus they are great for listening to music or even for playing handheld games.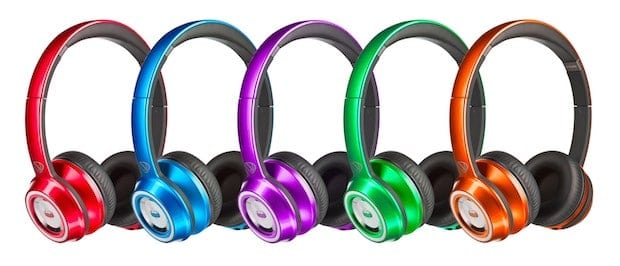 Color it loud with your music in the sweetest pop of color.  Bright, bold, in your face colors or calm, pastel colors. N-Tune's noise isolation design seals out distracting noise for the full music impact while a lightweight, durable design, N-Tune's pounding bass takes your sound to a whole new level.
Got a Call? – Stop the music. Talk. Start it again. Fingertip phone control with on-cable ControlTalk for Android, tablets and many other smartphones. They have tangle-free cables so they're easy to throw on and go. They're full of fun and function all the way down to the durable, low profile right angle connector.
Headphones with Attitude – N-Tune headphones brings you new colors for your ears. Pick your flavor from a variety of colors that will bring your music and style to life! N-TUNE's slick on-ear design and pounding bass take's your sound up to a whole new level. Affordable Luxury at its best! N-TUNE.
Super Comfortable – You've never heard anything this good from a headphone this light. N-TUNE headphones are thoughtfully designed to be as convenient as they are just plain fun.
Share Sounds with friends – MusicShare lets you share the sounds with friends. ControlTalk Universal inline audio controls let you make and take calls on the go. A tangle-free coil cable makes it super convenient as well.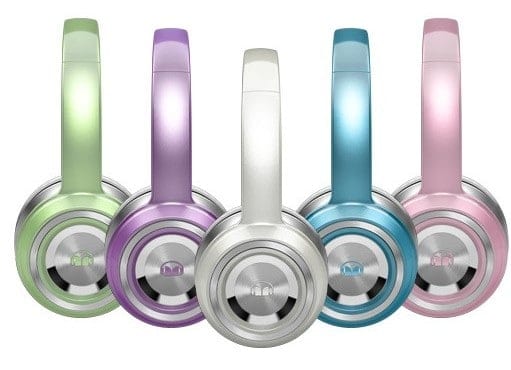 Mario recently tried a pair of N-Tune On-Ear Headphones and he's a fan! They are extremely comfortable to wear with nice, soft earpieces. They are so comfortable that sometimes he even wears them when NOT listening to music, just for the noise canceling effect to be able to collect his thoughts. Even better – – the sound is amazing! Another plus is that you can choose to put the cord on either side of the headset depending on the orientation that you need. The N-Tune On-Ear Headphones are currently his favoriteheadphones he has ever owned – and he has owned a LOT of headphones!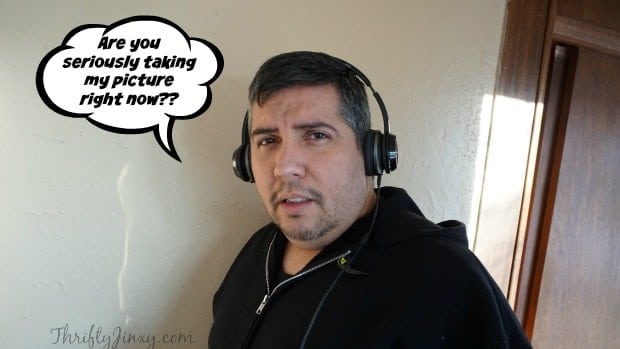 Another great Monster product that we want to make sure you know about is the Monster® SoundStage – a high definition whole home wireless audio solution from Monster capable of streaming music over either Wifi or Bluetooth®.  Play your favorite music loud in the mornings and have your very own before-school dance party!  The model S1 has remarkable performance for its size and is designed to withstand high-humidity environments. It can easily turn your kitchen, bathroom and even larger rooms into a destination for quality listening by streaming ultra-high definition formats up to 24bit 192kHz resolution. The integrated threaded insert for mounting the S1 with standard speaker mounts makes the S1 highly versatile in placement options due to its small size and wall mount capability. The powerful front and rear firing drivers of the SoundStage deliver room filling sound with precise clarity and a wide stereo field that extends beyond the boundaries of the speaker itself. With long front-facing curves and sharp angled edges, the SoundStage delivers modern design cues that blend into any home décor with ease.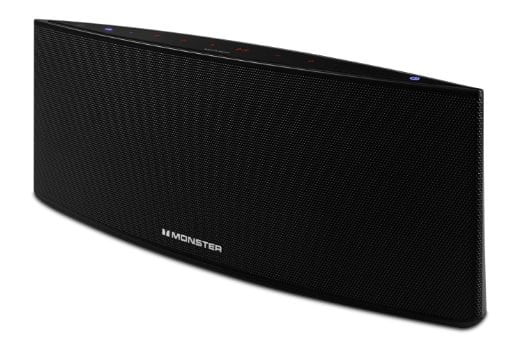 Dual Wireless Technology for Streaming audio over Wifi or Bluetooth®
Ultra-High Definition 24bit/192k Streaming
Simple WPS Wifi Protected Network Setup
Front and Rear firing drivers with room filling sound
Free Application compatible with iOS® and Android® for speaker grouping and system control
1/4-20 threaded insert on bottom of speaker for secure mounting
Digital Toslink input, 3.5mm Auxiliary input, USB Charging (1A)
NFC Bluetooth Pairing
Capacitive touch control menu for play/pause, skip track, and input select

After trying theMonster® SoundStage, Mario came to the conclusion that the sound is excellent and the hardware is excellent. The size is also a big plus. It is about half the size (or less) than our most recent speaker and puts out better sound. On the other hand, the App for the product is lackluster. Mario has set up many speakers in his day and this was by far the most difficult to set up. It's not very intuitive. He is finding that it is best used as bluetooth speaker. That being said, the sound quality truly IS top notch.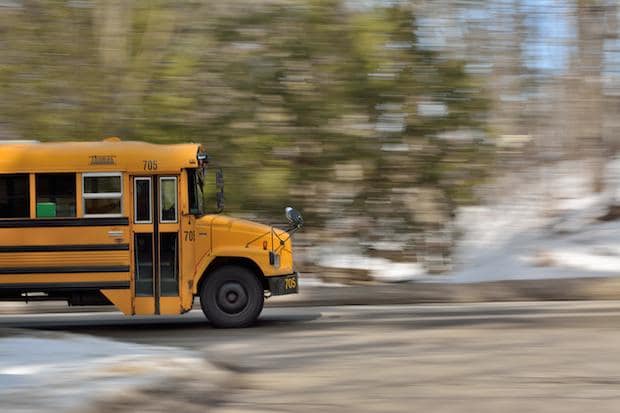 Here are a few more tips from Monster on helping your kids beat the back-to-school blues:
1)      Keep them satisfied. Whether they're sassy and savory or super and sweet, pack them a smart snack to suit their personality and get their juices flowing. Smart snacks are baked, low in fat and available in pre-portioned, smart-sized packets.
2)     Creative catalyst. Inspiration can strike anywhere from the bus to the playground. Give your kids the tools they need to capture it with a small sketch pad and a supply of colored pencils.  Keep a compact set of supplies in their backpack so they put every idea to paper every time!
3)     Music motivation. It doesn't matter if your style is hip-hop, alternative or country, nothing defines your style and gets you moving like music. Monster N-Tune on-ear headphones brings your favorite music, movies and games to life with unmatched clarity and depth;  hand-tuned with precision and bass designed to blow you away. Their compact sleek colorful design completes any style and will fit perfectly in a backpack.
4)     Stylish security blanket. Every kid has it, that one piece of clothing that makes them feel like a king or queen. Put that shirt, scarf or hat – whatever it is – into their backpack so they can easily sport it whenever they need an extra confidence booster at school
Click HERE  to enter the giveaway!