Lady Gaga's Born This Way Foundation partnered with Office Depot to inspire students to be kinder.
Being different can be difficult, especially when you're a student heading off to school each day. If anyone knows what it's like to be different, it's Lady Gaga. She celebrates individuality and encourages others to do the same by being an inspiration both through music and actions.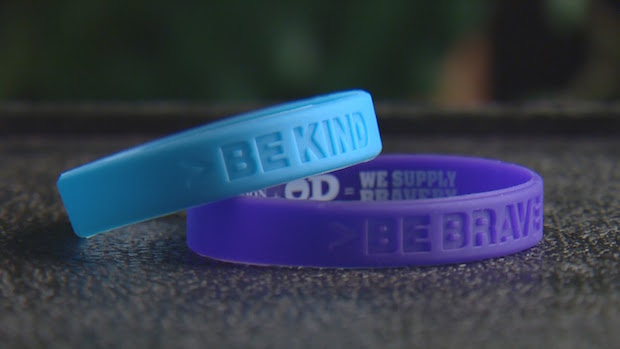 In today's school environment, expressing individuality and originality can be a challenge. So just in-time for the new school year, Office Depot has announced a partnership with Lady Gaga's Born This Way Foundation, to inspiring students to be kinder this year, help put an end to bullying in schools and spread a message of kindness.
The partnership will provide students, parents, and teachers with insights and limited-edition products that support the Born This Way Foundation's mission of encouraging the youth of today to grow up feeling confident about their individuality.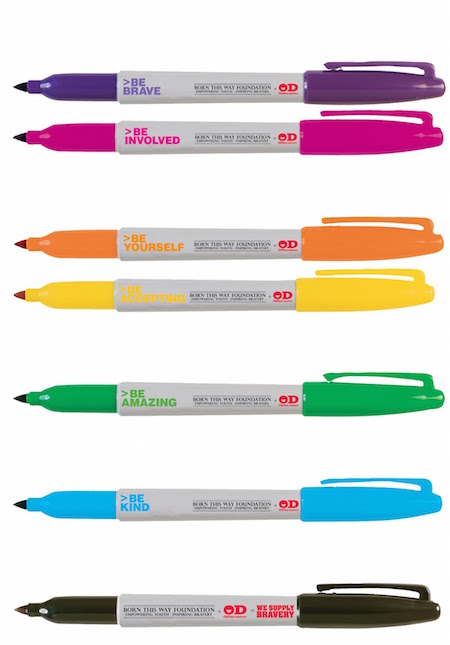 To help spread this message, Office Depot and the Born This Way Foundation have created several special, limited-edition products for Back-To-School this year. These products include: empowerment gift cards (with a face value of $20), "Kindness Sticks" Post-It® Notes, limited-edition Sharpie® pens , and unique "Bravery Bracelets," each of which feature one of six messages from Lady Gaga: "Be Brave," "Be Amazing," "Be Yourself," "Be Kind," "Be Accepting," and "Be Involved," in addition to the Born This Way Foundation's logo.
About Lady Gaga's Born This Way Foundation:
Co-founded and led by Lady Gaga and her mother, Cynthia Germanotta, the Born This Way Foundation works to support the mental health of young people and supports them by striving to create a kinder and braver world. Through high impact programming, youth led conversations and strategic, cross-sectoral partnerships, their goal is making kindness cool, validating the emotions of young people, and eliminating the stigma surrounding mental health