One thing I often hear from moms is that they haven't seen a non-animated or non-G rated movie in the theater in YEARS! If that sounds like you, it's time to hire a babysitter and get to the theater to watchBad Moms. If anyone needs to see this movie, it's YOU!
I don't even have personal experience as a Mom and loved it. Granted, I DID take Little R to all of his pre-K classes where I got to sit in on the formal "discuss and learn" Mom sessions with the parent educator. Just that little glimpse of school-related mom life gave me enough of a view to see so many areas where Bad Moms is spot on!
It has been a while since I laughed as hard as I did while watching Bad Moms and the movie totally surpassed my expectations. Besides all of the laughs there were touching moments and a message that I'm sure all moms (and non-moms) can relate to. I can't wait to watch it again with my sister!
Bad Moms is in theaters NOW! Make a plan for Girls Night Out or hire that babysitter and take your husband – he'll enjoy it too!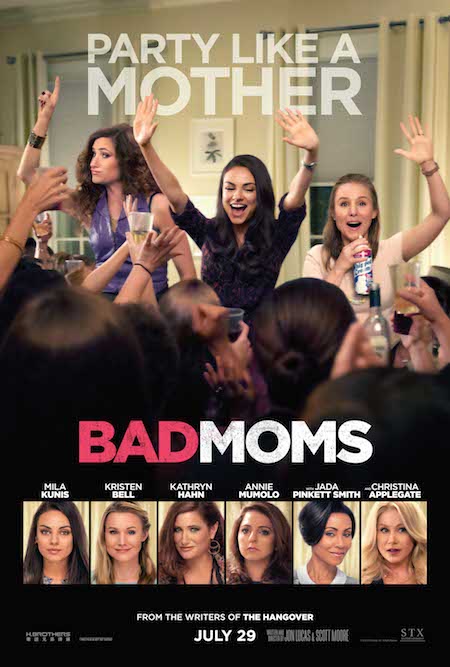 About the movie:
In this new comedy from the writers of The Hangover, Amy has a seemingly perfect life – a great marriage, over-achieving kids, beautiful home and a career. However she's over-worked, over-committed and exhausted to the point that she's about to snap. Fed up, she joins forces with two other over-stressed moms on a quest to liberate themselves from conventional responsibilities – going on a wild, un-mom-like binge of long overdue freedom, fun and self-indulgence – putting them on a collision course with PTA Queen Bee Gwendolyn and her clique of devoted perfect moms.
Visit the Official Website
Like on Facebook