Books For The Foodie: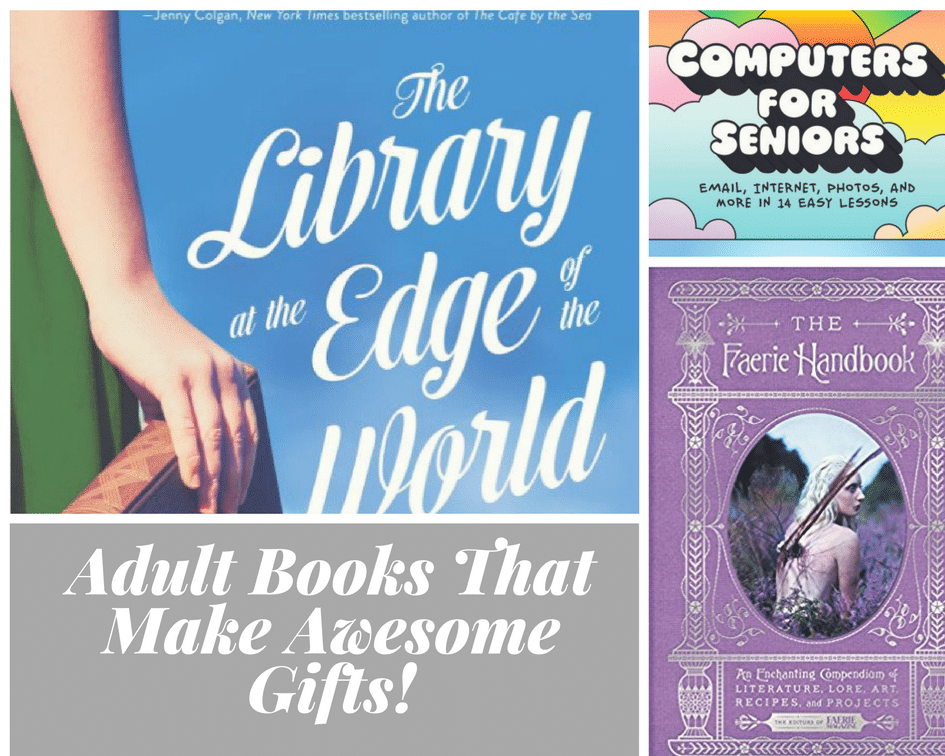 Adult Books That Make Awesome Gifts:
Computers for Seniors: Email, Internet, Photos, and More in 14 Easy Lessons. I wish I had gotten my mom this book when she got her first computer! This book is a step-by-step guide that will take the newbie tech lover from pressing the "On" button on their new computer to being a confident user in no time! They will be able to send email to family and friends, shop online safely, read the latest news, watch funny YouTube videos, share cute pictures of the grand-kids, check the weather forecast, and much more.
The Faerie Handbook: An Enchanting Compendium of Literature, Lore, Art, Recipes, and Projects. I have been obsessed with fairies since I was a kid. So is my oldest daughter. This is a book she will LOVE! You will enter a magical and enchanted world rich with myth, mystery, romance, and abundant natural beauty. The faerie fanatic will love the exquisite vintage and contemporary fine art and photography, literature, essays, do-it-yourself projects, and recipes.
The Library at the Edge of the World: A Novel. This beautifully written book of fiction is about a local librarian who must find a way to rebuild her community and her own life in this touching, enchanting novel set on Ireland's stunning West Coast. Told with heart and abundant charm, The Library at the Edge of the World is a joyous story about the meaning of home and the importance of finding a place where you truly belong.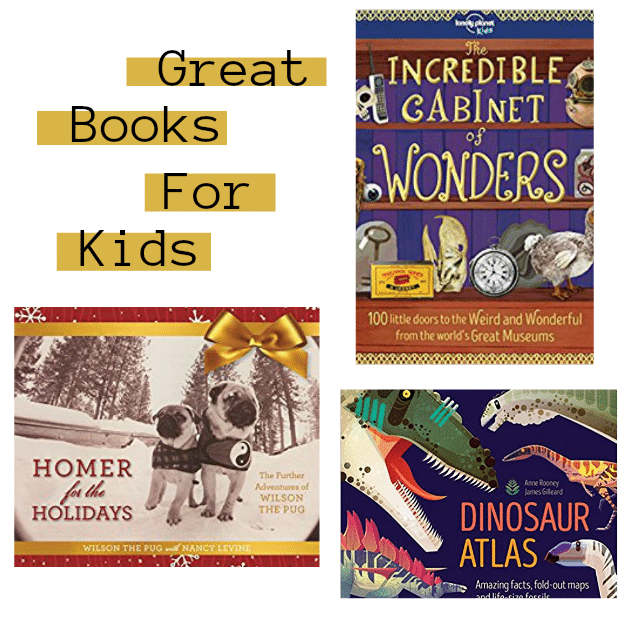 Great Books For Kids:
Homer for the Holidays: The Further Adventures of Wilson the Pug. My friend Trisha is getting a new pug for her family. The kids will love this book for Christmas! This heartwarming pug buddy story destined to become a holiday favorite of dog lovers of all ages for years to come. On a cold winter day, Wilson finds a baby pug named Homer. Wilson wants to do the right thing and sets out to help his new buddy Homer. Together they embark on a quest to find the puppy a home.
Rocket: A Journey Through the Pages Book. For the space explorer in the family, they will love this story of a spacecraft moving through the far reaches of space. The reader gets to pilot a three-dimensional plastic rocket that never leaves the book! They will visit some of the most intriguing sights in our solar system, then the Milky Way, and into far-off galaxies.
The Incredible Cabinet of Wonders. This is such a cool book! Kids lift the flaps to open the cabinet doors. They will discover 100 extraordinary objects from our planet's weird and wonderful past and present. Then they will read the fascinating stories behind each one and find out where to see them in real life. Some of the cabinets they will explore include a Monster Hunter's Cabinet, a Naturalist's Cabinet, a Miniaturist's Cabinet, a Doctor's Cabinet and a Treasure Hunter's Cabinet.
Dinosaur Atlas. My son will be seeing this book under the tree! Budding paleontologists will travel back in time over 200 million years to lost prehistoric lands and the dinosaurs that roamed them. From from giant sauropods and horned dinosaurs, to duckbills and ferocious theropods, kids will discover how the dinosaurs evolved, what they looked like and how they hunted.
Do you have a bookworm on your holiday list? Which of these awesome book ideas for the reader on your gift list would you choose and for who?