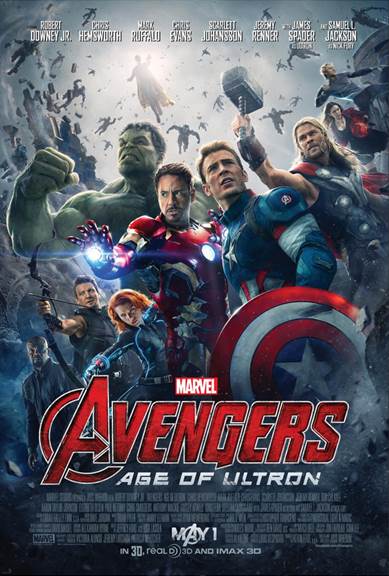 Get ready to see and hear a LOT about Marvel's AVENGERS: AGE OF ULTRON here at Thrifty Jinxy over the next two months. We are SO excited for this to hit the theaters!! The Avengers was an instant classic and we can't wait to see what happens in the follow-up. While all of the Marvel movies over the last few years have been GREAT, I love that in The Avengers we get to see our favorite superheroes interacting with each other.
To add to that, in AVENGERS: AGE OF ULTRON, we have James Spader as Ultron! He was the classic sleazy villain in the teen movies of the 80s, but Ultron is really taking it up a notch from the preppy boy with feathered blonde hair in a cool car roles. That's a whole new level of evil.
And if that isn't enough, we are treated to a shirtless Chris Hemsworth. My eagle eye caught that at 1:16 in the trailer below. That's reason enough to see AVENGERS: AGE OF ULTRON!

As an added bonus, we have these awesome new character posters available. Which is your favorite? (I think you know mine already!)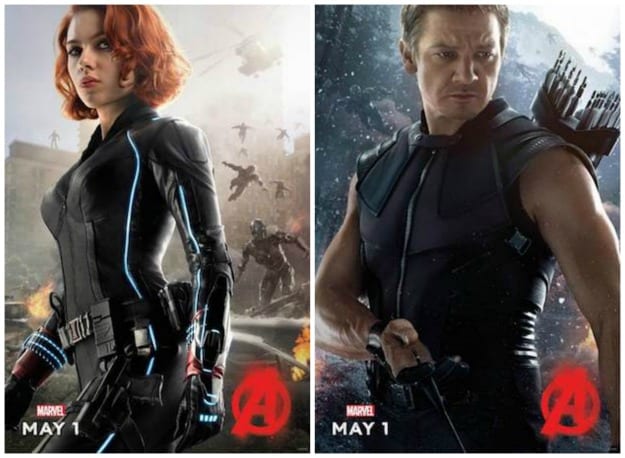 Sign Up for a FanAlert to be the first to know when Avengers: Age of Ultron tickets and other exclusives are available in your area.