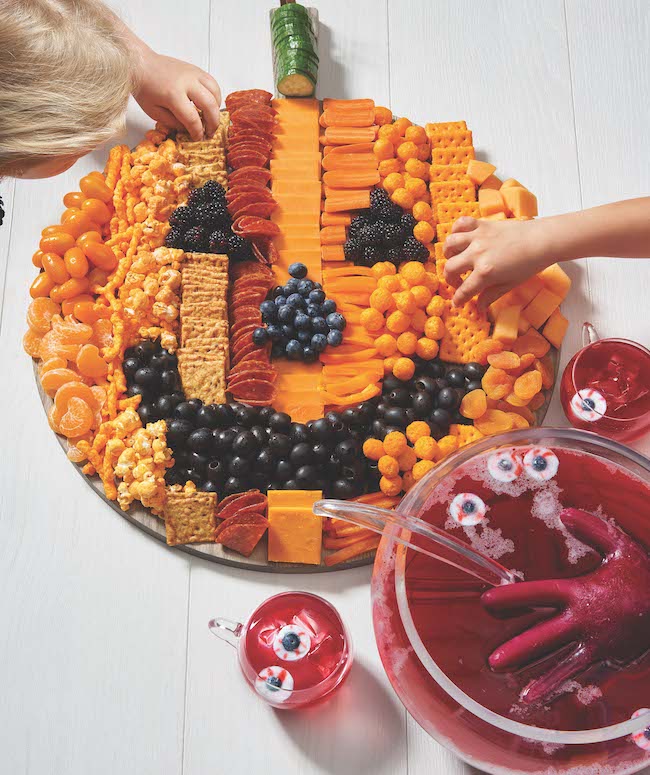 You've probably spent a little – OK, a lot – more time with your family than normal over the past several months. I know I sure have! For the most part, I've really enjoyed the extra time with my kiddos.
When it comes to Halloween, we're still trying to figure out how our family will celebrate. Typically we go trick-or-treating, but I don't think we'll be doing that this year. We'll probably spend the day at home instead.
And yes, we've been at home so much lately, but that doesn't mean we can't make our Halloween celebration a little extra special! We also don't need to break the bank, either, if we choose to shop at Hy-Vee.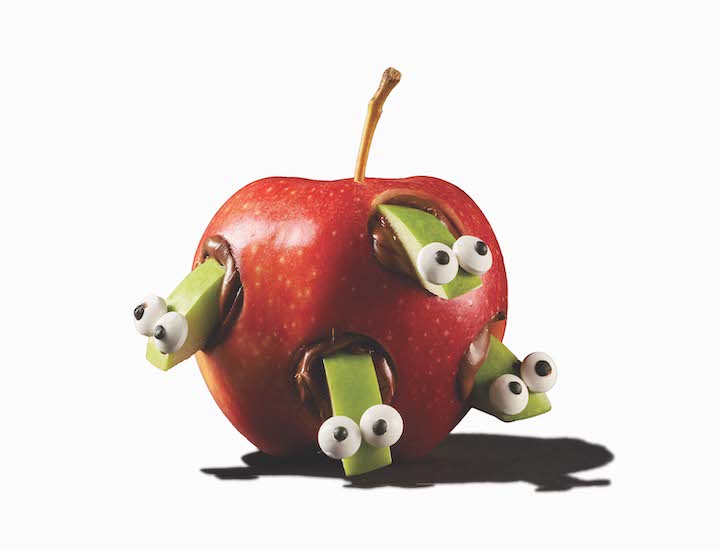 Ways to Save at Hy-Vee
I love shopping at Hy-Vee! It is definitely one of the more "upscale" supermarkets in my area with a huge selection and added amenities – but still with great prices!
Get the scoop on the latest deals on their website: https://www.hy-vee.com/deals/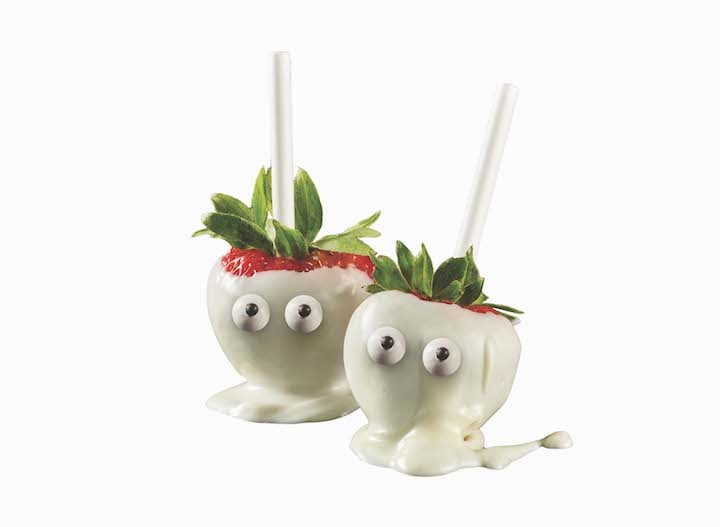 Here are few different ways you can save at Hy-Vee:
Look for the "Red" Down Arrow. You can't miss it! Just look for a red down arrow with a smiling face on it. "Red" indicates a price drop on hundreds of prices storewide.
Look for Low Price Lockdowns. These are indicated by a red lock symbol on price tags. This means an item has been "locked" into a low price.
Use Hy-Vee Aisles Online. If you need to order groceries for pickup or delivery, no problem! Use Hy-Vee Aisles Online or the Hy-Vee Aisles Online app to most of the same deals you'll find in-store. Just click on this link to get started: https://www.hy-vee.com/grocery/
Earn and Redeem Hy-Vee Fuel Saver + Perks. Enroll in the Hy-Vee Fuel Saver + Perks® program to save money on gas, earn exclusive deals and access digital coupons.

Halloween-Themed Activities, Food and Events at Hy-Vee
Hy-Vee also wants you to have fun as you save on your Halloween party. They've compiled a variety of kid-friendly recipe ideas in their October Seasons magazine (also found online). Even I can master these, and I am definitely not a "Pinterest mom"!
Here's a fun video that shows you how to dress up your basic cupcakes, donuts, and brownies for Halloween. My kids would LOVE these!
Hy-Vee also has a fantastic Halloween Guide that includes recipes, at-home activities, information on food allergy-safe ways to celebrate, and downloadable coloring sheets for the kiddos.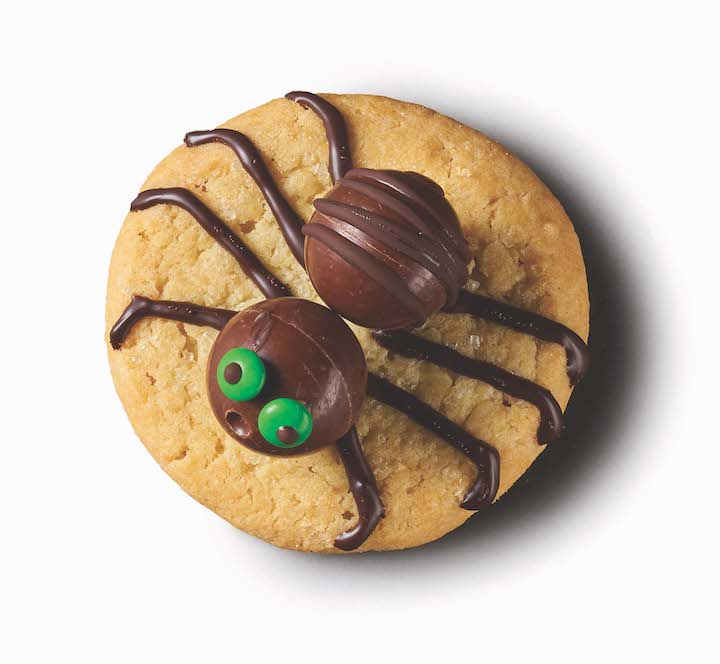 Celebrate Halloween Events at Hy-Vee
If you do decide to venture out, Hy-Vee is ready to celebrate with you! They're hosting several "Trunk or Treat" events that allow families to trick or treat outdoors at a safe distance.
Mark your calendars for the following dates and times:
Saturday, October 24 from 10 am – 4 pm
Sunday, October 25 from 10 am – 4 pm
Saturday, October 31 from 10 am – 4 pm