This apple sandwiches recipe is not only pretty, it's lots of fun to make (and eat)!  It's perfect for an after school snack or in a school lunchbox.  You can even let the kids get involved to help make them.  You can just prepare the apples and then let the kids take over for the fun part of the sandwich building!
If you're going to pack these in a lunchbox, you'll want to do something to keep the apple slices from browning.  You can use a product like Fruit Fresh or else just dip the slices in a citrus juice – lemon works well, or you can use pineapple juice for a sweeter taste.  These snacks are packed with good-for-you things like apples, raisins and peanut butter.  If peanuts are off the list at your house or school, just substitute almond butter, sunbutter or another spread of your choice.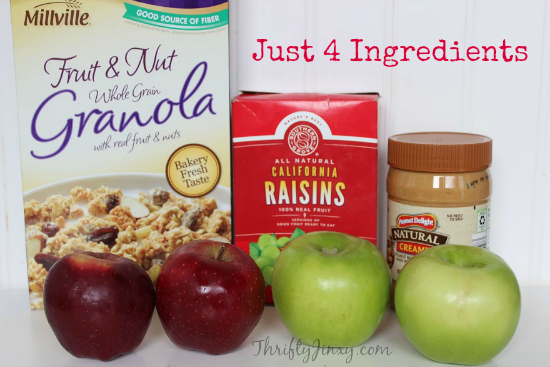 Apple Sandwiches Recipe

INGREDIENTS
2 Apples
2-3 tbsp Peanut Butter
3 tbsp Granola
handful Raisins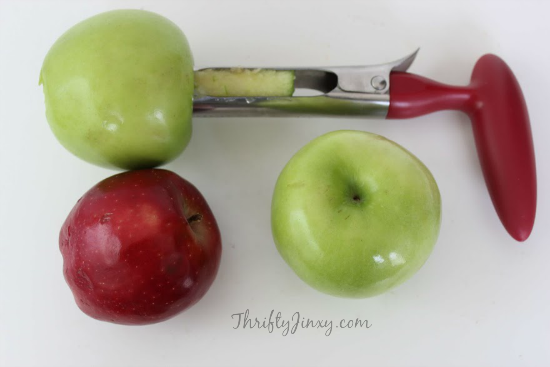 DIRECTIONS
Remove cores from apples (this apple corer makes it easy) and cut into 1/4-1/2″ thick slices
Spread apple slice with peanut butter.
Top with granola and raisins.
Place another apple slice on top and gently press together.
Repeat with remaining apple slices.