Disclosure: We received a product sample to conduct this Angry Birds Star Wars Telepods Review. Any opinions expressed are our own.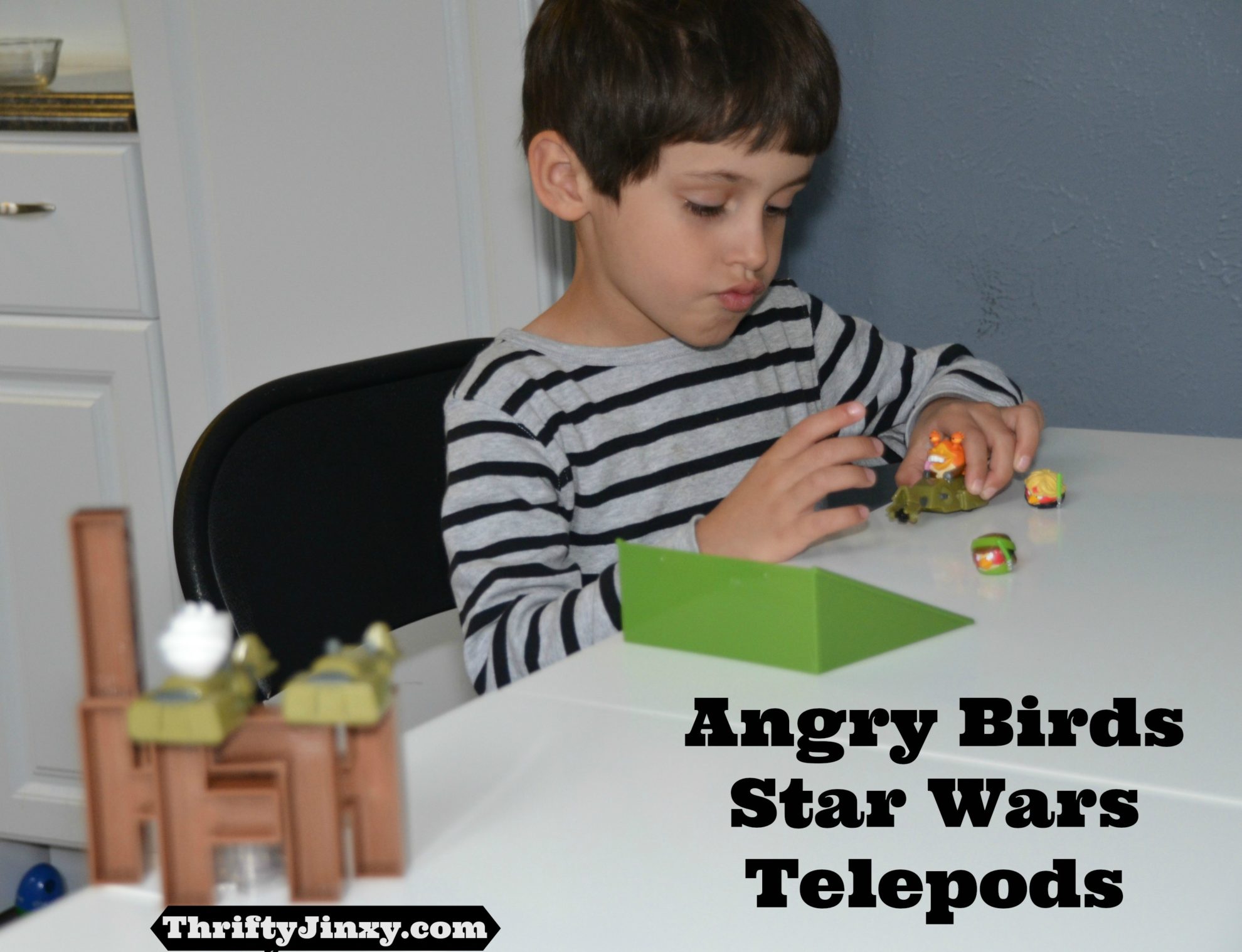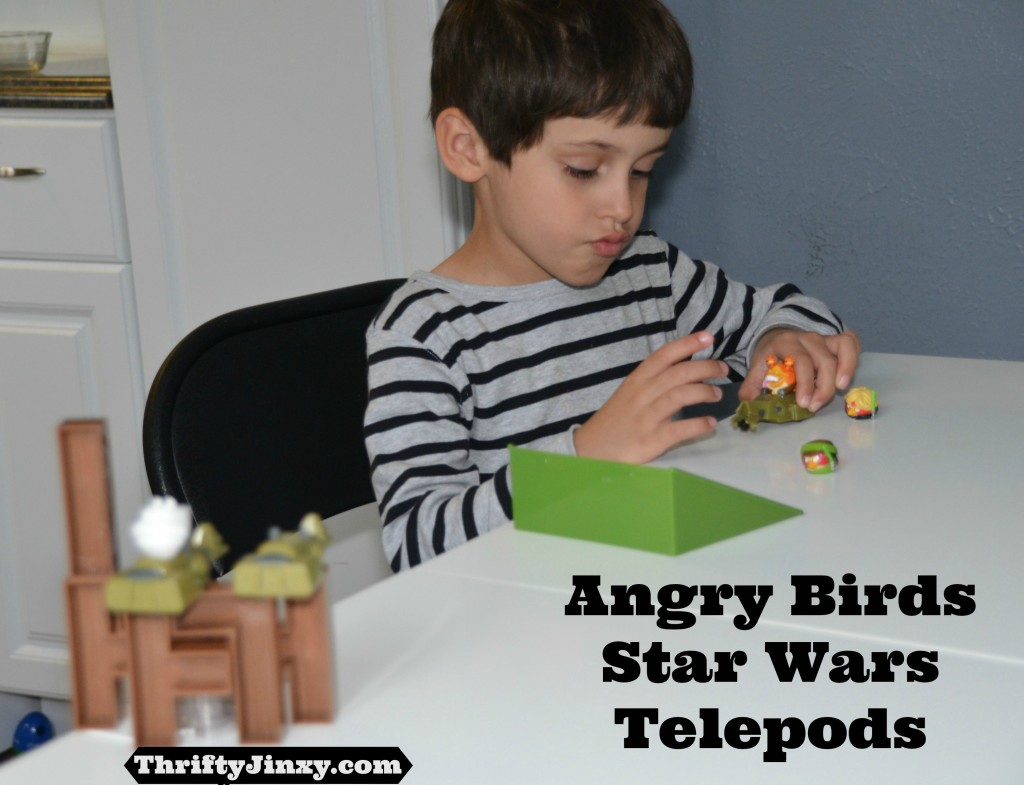 We are sooooo excited about this new toy from Hasbro!! Angry Birds Star Wars Telepods feature rebel birds and imperial pigs. They are available in Figure Packs that contain two figures that can even be teleported into the new ANGRY BIRDS STAR WARS II app using the included TELEPODS base. Check starwars.hasbro.com for app release date and TELEPODS smart device compatibility.

For even more fun there are ANGRY BIRDS STAR WARS TELEPODS VEHICLE PACKS. These sets let you create your own structures and scenes. Then put the Rebel Bird in the vehicle, pull back and the vehicle flies forward – even zooming up the ramp. Each set comes with two figures – one of which is exclusive.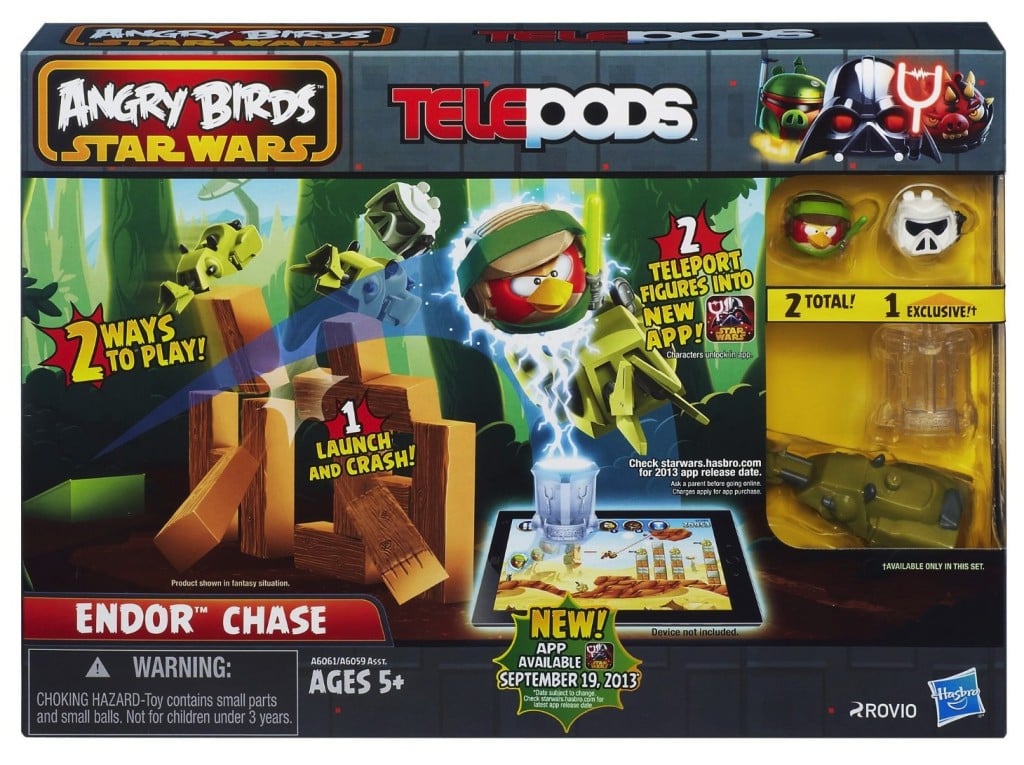 Little R is a HUUUUUGE Angry Birds Star Wars Fan. He already had one set of the Telepods and has been so eager to collect more. He was THRILLED when we received these goodies from Hasbro. He loves Star Wars and he loves Angry Birds…..so of course he loves Angry Birds Star Wars.
Without even getting to the point of playing the app on the iPad, he is having a blast with the set. Constructing towers is fun and challenging – especially if you like to build "tricky towers". The speed bike is really cool how you can just pull it back and it launches, either straight at the tower or up over the ramp. He is already carefully studying the list of available Telepods to see which characters he needs to get next.