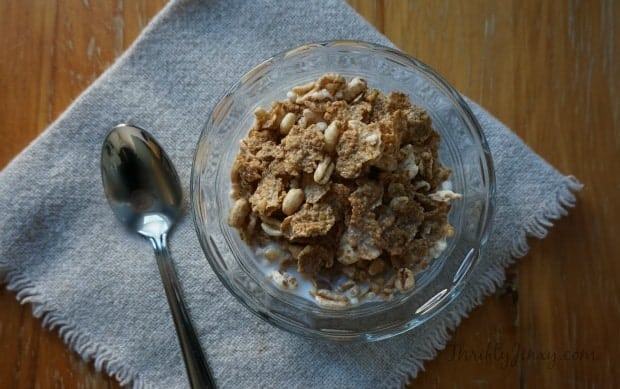 Are you a fan of ancient grains? I am. My obsession started several years ago when I tried KAMUT® Khorasan wheat for the first  time. It's a hearty grain with a somewhat nutty and slightly sweet taste. I LOVE to cook it into cold salads. So, when I saw that some of the varieties of new Kellogg's Origins™ contain KAMUT, I was extra excited to try it.
New Kellogg's Origins is a collection of delicious cereal, granola and muesli – all offering exceptional taste from real ingredients. They are packed with simple, real ingredients like whole grains, fruits, nuts and seeds. What's also important is what they DON'T have: no artificial sweeteners, artificial flavors or hydrogenated oils.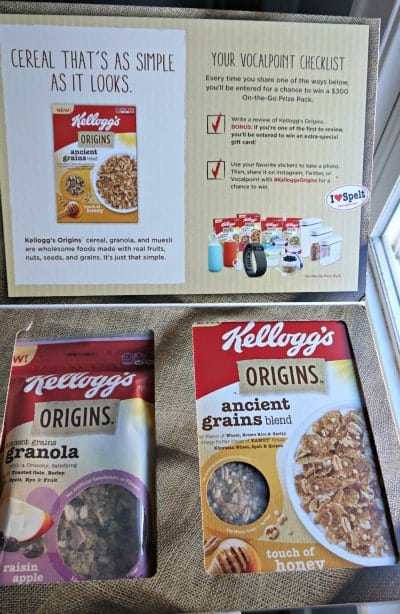 Other ancient grains included in Kellogg's Origins are spelt and quinoa, complimented by oats, barley and brown rice. I recently received a #KelloggsOrigins Kit from Vocalpoint to try out two of the new cereals.
I am totally in love with the Kellogg's Origins™ Ancient Grains Blend Cereal. It's seriously so good! My favorite part is that the spelt, quinoa and KAMUT® are all puffed, which give them a light, crunchy texture that blend perfectly with the crunchy barley and brown rice flakes.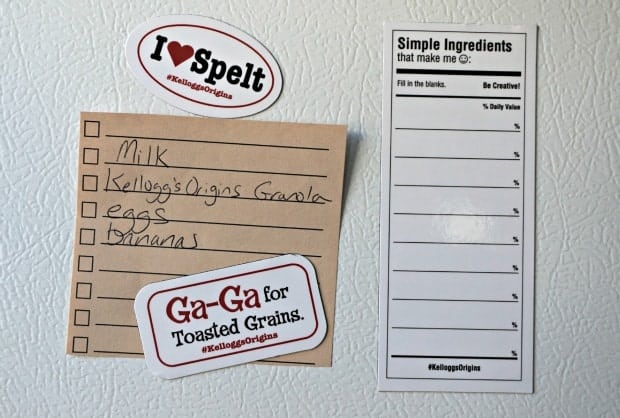 New Kellogg's Origins™ have earned a frequent spot on my grocery shopping list, which I can now keep handy with the cute little magnets inside my #KelloggsOrigins Kit. 10 (yes TEN) lucky Thrifty Jinxy readers will also receive a #KelloggsOrigins Kit containing two full-size products (one granola and one cereal) and some fun extras.
Reader Giveaway: For a chance to win one of 10 #KelloggsOrigins Kits, each containting two full-size products (one granola and one cereal) and some fun extras, just complete the entry form below. Good luck!