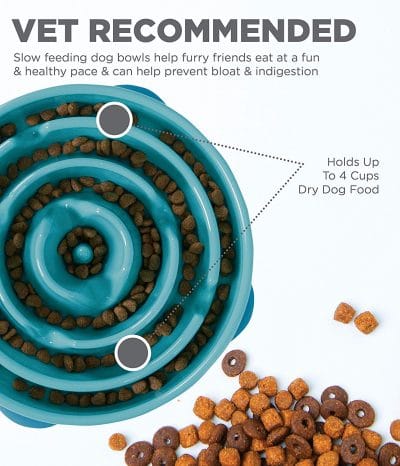 Does your dog eat REALLY fast and then get bloated? Well, there's a solution for that! Right now on Amazon you can get these Outward Hound Fun Feeder Slow Feed Interactive Bloat Stop Dog Bowls for under $15!
If your dog eats too fast, a Slow Feeding Dog Bowl can help your dog eat at a fun and healthy pace to prevent bloat and indigestion. Slow eating is always the more healthy option!
The lowest prices are for Purple, Small and Teal, Large, but you'll want to choose whatever size is appropriate for your own dog. These bowls have been put to the test by thousands of dog lovers and are very highly rated!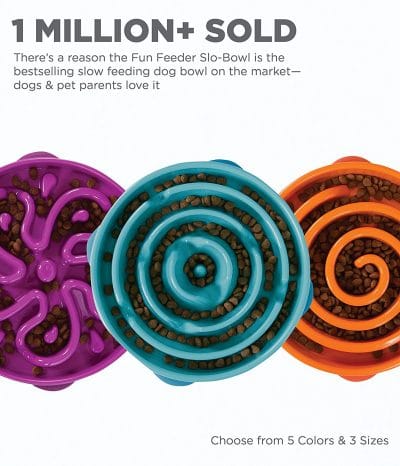 Why do dogs feel like eating has to be a race? We have no idea, but we solved the problem anyway. Featuring meal-lengthening ridges and mazes, Fun Feeders keep pups engaged for up to 10x longer at chow time, which improves digestion while helping furry friends eat at a fun, healthy pace!

Available in 3 unique colors and designs, the Fun Feeder also features a slip-resistant base to prevent sliding and food spillage. Fun Feeders are top rack dishwasher safe, BPA, PVC & phthalate free, and available in mini (2 cups) and regular (4 cups) sizes.

Go beyond the bowl!
Check them out HERE.