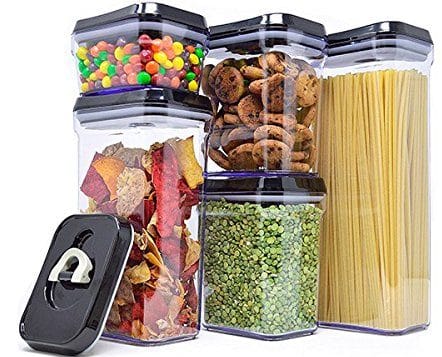 Store your favorite foods safely and efficiently with these highly rated Royal Air-Tight Food Storage Container Sets starting at just $23.99 on Amazon today only! Each 5-piece set includes (1) tall container, (1) medium container, (2) small containers, and (1) mini container, each with lids.
A tip: The 10-piece and 15-piece sets are just more of the 5-piece sets and are priced higher per set, so if you really want 10 or 15 pieces (or more!), just order more than one 5-piece set. 🙂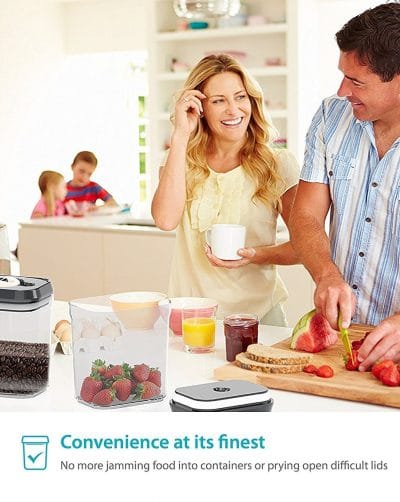 Not only are these containers good for dry foods, but they're also liquid friendly and the corners allow for easy pouring. Once the ring on the lid is pushed down, the silicone seal inside the lid will expand to seal the jar, creating complete airtightness. Each container is made from BPA-free plastic are have been tested to be durable and long lasting.