UPDATE: This great grocery offer is only valid through the end of Prime Day – Tuesday night! 
There are some really awesome deals that have already started for Amazon Prime Day, but one of the BEST is the opportunity to get a bunch of groceries from Amazon Prime Pantry for very little money!
You don't have to be a Prime Pantry Member already, because you can sign up for a FREE 30-day trial membership just to get this deal and you're free to cancel your membership at any time.
Here's how to get over $40 worth of groceries for less than $15 shipped!
First, sign up for a FREE 30-day Prime Pantry trial membership.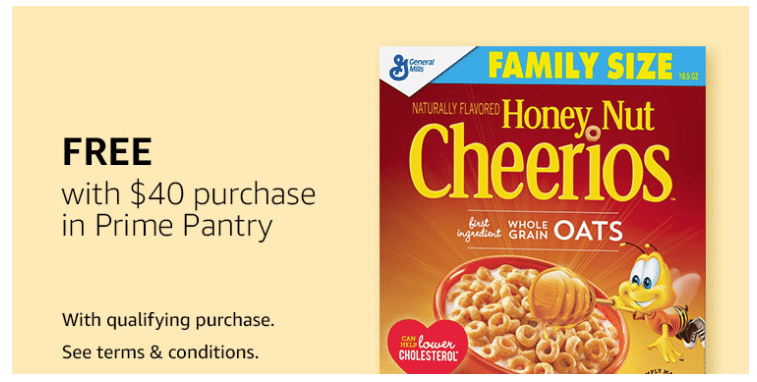 First add a box of Honey Nut Cheerios Family Size (19.5 oz) to your cart, which will be FREE with your Pantry purchase of $40 or more.
Next see all the items that included in the Buy 5 items, save $6 sale and choose 5 to add to your cart. There is lots to choose from Colgate toothbrushes to Nature Valley Granola bars and everything in between. How much you end up paying will determine your final price – probably anywhere from $15 to $20. Note that some of the products have additional savings making them better deals than others.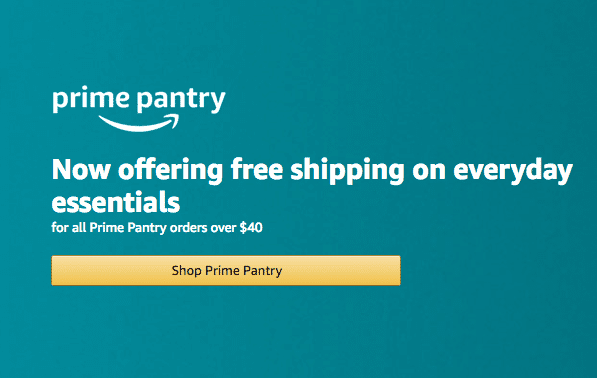 The key is to try to come as close to the $40 mark as you can. If you're at $39 or so and need another small item, things like salt or rice are around $1.
Now that you have over $40 of products in your shopping cart, enter promo code 'PANTRY' to take $10 off your order.
My final order ended up being $18.80 for over $40 worth of products. I know others have gotten their order as low as $15 and change, but to me it is important to only order items we NEED and not just items to get a good deal!
Get started HERE with your FREE 30-day Prime Pantry trial membership.