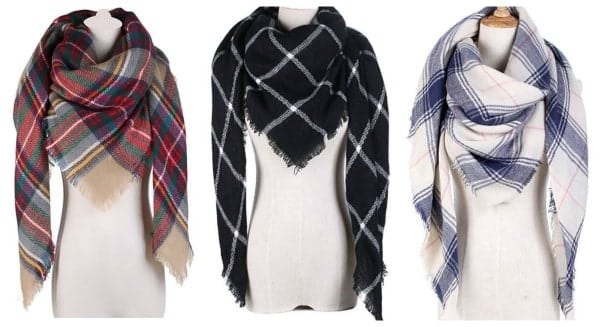 I know, I know…you're really not thinking about cooler weather today, right? But hear me out – today is technically the first day of fall and we know that weather that actually feels like fall is right around the corner!
Right now on Amazon you can get these very highly rated plaid blanket scarves for just $9.99 each (50% off)! These ship free for Prime members or on orders of $25 or more. There are ten different patterns available at this price.
These measure 57″ x 57″ and are made of a soft cashmere-like acrylic. Head to Amazon to check them out!