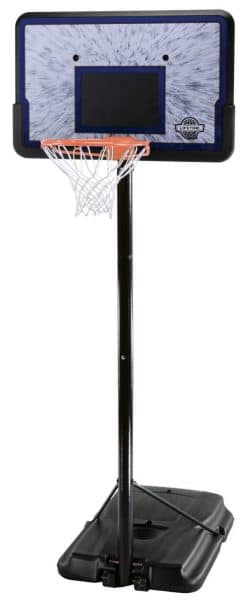 Spring is just around the corner, which means it's almost time for lots more playing outside! If your kids or grandkids are into basketball but you don't want to install a permanent basketball hoop, here's a great alternative – this Lifetime 44″ Pro Court Height-Adjustable Portable Basketball Hoop is at a great price!
This hoop is adjustable from 7.5 feet to 10 feet in 6″ increments and includes a 44″ impact backboard, 27-gallon base, rim, and net. All you need is the ball and the players! If you'd like, it's also available from Walmart.com, plus free shipping or possible free store pickup.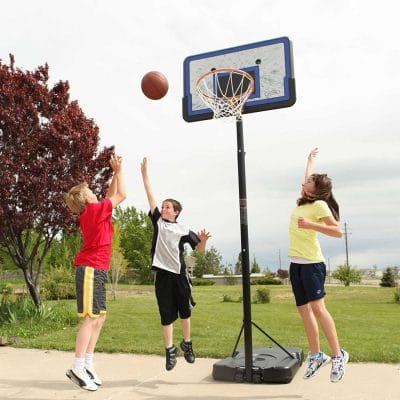 The Lifetime 1221 Pro Court Adjustable Portable Basketball Hoop with 44 Inch Impact Backboard is perfect for recreational home use. The Lifetime 1221 portable basketball system features a 44 inch Polyethylene backboard, a classic basketball rim and a 27 gallon Pro Court base. The telescoping post allows you to adjust the basketball goal from 7.5-10 feet in 6 inch increments, so that players of any age can enjoy the game at their level.
Grab yours at Amazon while it's still available at this price!