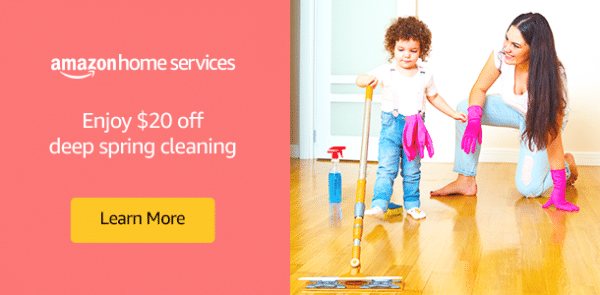 Need some help getting your deep spring cleaning done? With Amazon Home Services you can schedule a local pro to come out and clean for you! Plus, through April 30th you'll get $20 off automatically (you'll see the discount at checkout).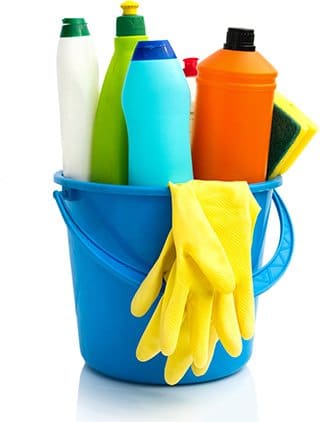 Deep Cleaning or Spring Cleaning includes:
Deep cleaning of all rooms in your home
Bathroom vanity, tub, and toilet cleaning
Kitchen counters, floor, and range/cooktop cleaning
Washing all window interiors and countertops (walls not included)
Trash removal to your outdoor cans
Pro will provide cleaning supplies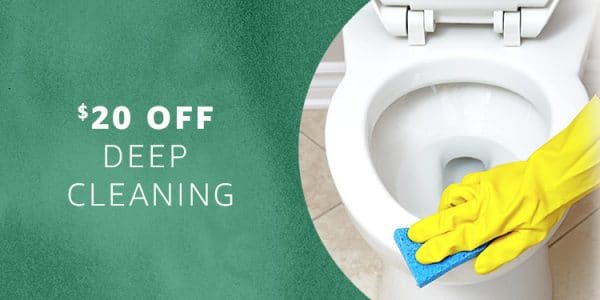 You're allowed to select the amount of time your cleaner(s) will come over, but Amazon Home Services does suggest a time based on the number of bedrooms in your home as well as whether or not you want the inside of your oven and fridge and/or kitchen and bathroom cabinets cleaned. If you select a time period shorter than what they suggest, the cleaners might not have enough time to clean your entire house.
Once you schedule your services, you'll get an email to confirm the date, time, size of your home, and other details. Schedule your service at Amazon HERE!