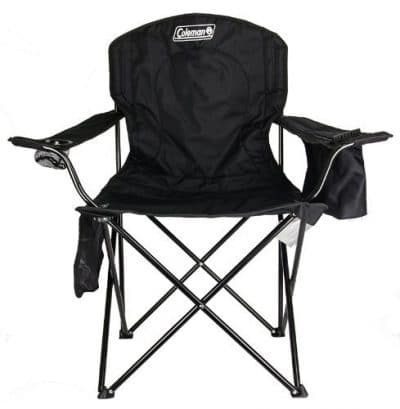 Right now Amazon has this highly rated Coleman Oversized Quad Chair with Cooler Pouch in Black for just $16.50, which is the lowest price it's ever been! (There are three other colors available, but at a higher price.)
This would make a great gift for someone who loves camping or who spends a lot of time watching sporting events outdoors. My kids play baseball and softball and I know I would much prefer sitting in a comfy chair to spending hours on the bleachers! In fact, I just ordered two of these for my husband and I to use!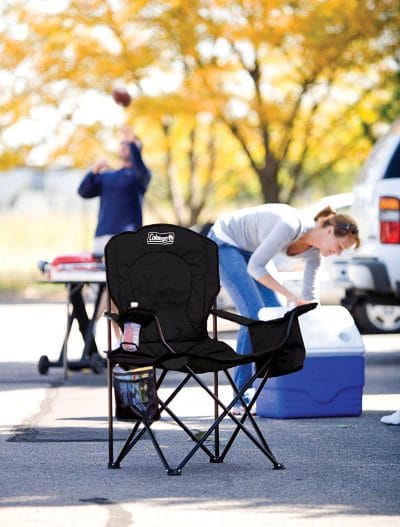 Have a cold drink at hand at the campsite, BBQ or picnic with a Coleman Cooler Quad Chair. The cooler built into the armrest holds up to 4 cans and provides easy access to a cold drink once the one in your mesh cup holder is empty. While you sip on your favorite beverage, the fully cushioned seat and back only adds to your relaxation. If you want your hands free, the side pockets work nicely to store your book, magazine or some snacks. When the fun is done, the chair easily folds up into a carry bag for easy transport and storage.
Get yours HERE!