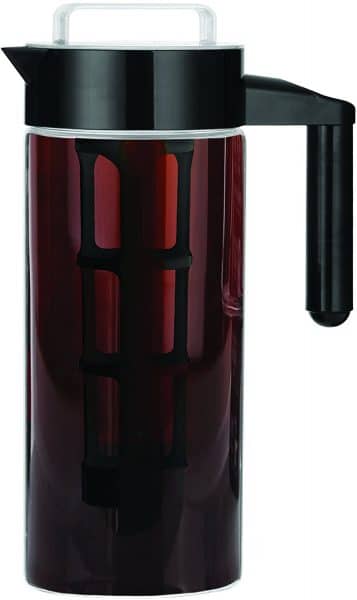 Cold brew coffee is all the rage these days, and for good reason! The cold brew process pulls all the great coffee flavor from the beans without making it taste bitter or sour. It's smooth and almost sweet-tasting, and you can make it well in advance of when you need it (actually, you need to make it in advance!).
If you've been thinking of making your own cold brew coffee at home, check out this deal on Amazon today where you can get this highly rated Willow & Everett Cold Brew Coffee Maker for just $19.19 today only (Tuesday, 9/19).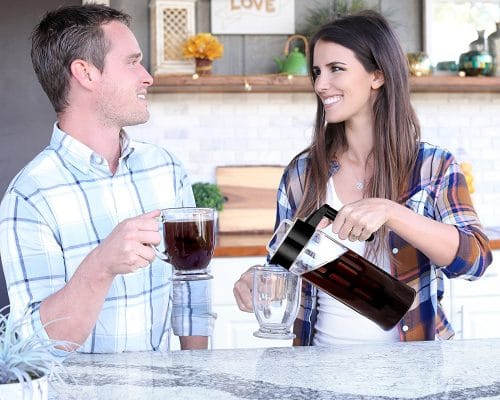 To use this cold brew coffee maker, you'll follow these simple steps:
Step 1: Grind about 3.5 ounces or 6-8 tablespoons of your favorite coffee.
Step 2: Place the stainless steel filter in the empty pitcher and spoon about 1/3 of your ground coffee into the filter.
Step 3: Pour 12 ounces or about 1.5 cups of water over the coffee in the filter to begin filling the pitcher.
Step 4: Add the remaining coffee to the filter and pour another 20 ounces or 2.5 cups of water over it until the pitcher is almost full.
Step 5: Place the cap back on the pitcher and store in the fridge for 12-20 hours.
When you're ready to drink it, just lift the filter out of the pitcher, dump out the grounds, and enjoy your delicious cold press coffee. If you're interested, Amazon has other Willow & Everett cold brew coffee makers on sale today only, too.