This is a Sponsored post written by me on behalf of ALPO® Brand Dog Food for SocialSpark. All opinions are 100% mine.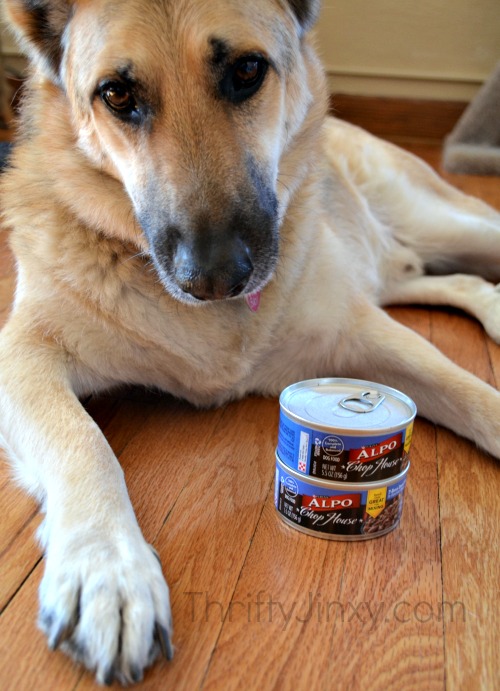 Believe it or not, my dog Toby doesn't really care very much about eating.  While most big dogs we know love  treats and gobble them up as soon as they get one, you can toss a piece of cheese or a bit of meat to Toby and he will flinch and let it drop on the floor.  He'll smell it a bit and then decide if he wants to eat it or not.  Weird dog, right??  We also have to try to encourage him to eat his meals and he usually only eats if we stand there and watch him OR if we mix in something extra yummy with his dry food.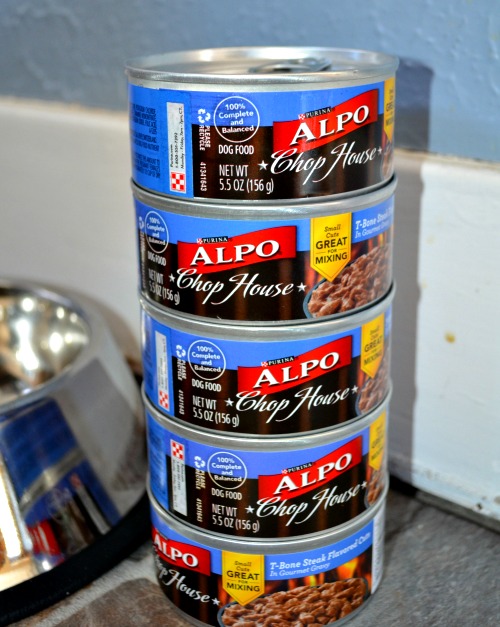 So, I was happy to give ALPO® Chop House a try.  It comes in small cuts or finely ground, making it great for mixing with dry food.  It also comes in 5.5 oz cans, so it is a nice small amount to use just a bit with each of Toby's meals – – which is also great if you have small dogs.  I can imagine a little chihuahua or yorkie taking a LONG time to get through one of those large sized cans of food!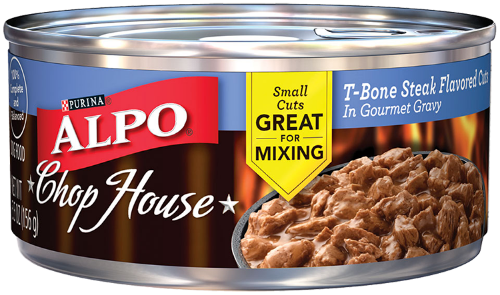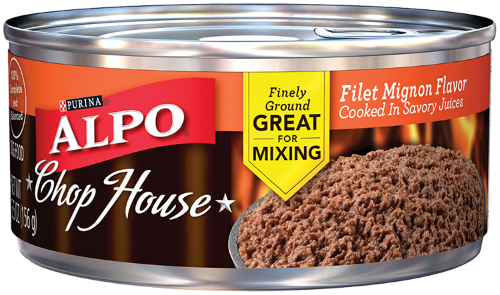 There are five unique flavors of ALPO® Chop House.  They include T-Bone Steak Flavored Cuts, Tender Cuts With Lamb, Filet Mignon Flavor, and Rotisserie Chicken Flavored Cuts.  Toby's first one up to try was the T-Bone Steak Flavored Cuts. We let him have the can all by itself without any dry food so he could fully enjoy it!
Oh, and I also like that ALPO® wet dog food is 100% complete and balanced.  It is made with quality ingredients, like healthy protein sources, wholesome grains and accents of vegetables, which contribute to form a complete and balanced diet for each life stage. ALPO® dog food helps support a happy, healthy life, a shiny coat, strong bones and teeth.  We all want our dogs to be happy and healthy!
Toby was so happy about his new ALPO® that he was actually LICKING the cans!  Of course this was after he had already eaten the can in the video….so he knows he likes it now!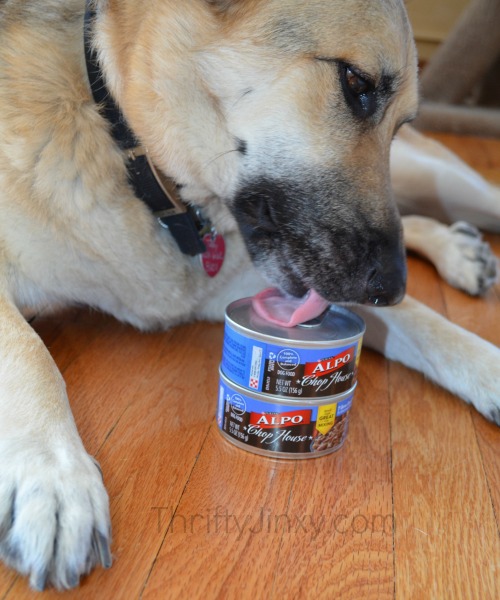 For more information on ALPO's variety dog food, be sure to follow ALPO® on Instagram. and like the ALPO's Facebook Page!