When it gets to be the end of January in Minnesota and we have already had a couple of months of winter and are still expecting a couple more – dreams often surround vacation homes. With the long, cold winter weather, the thought of escaping to a warm location in affordable Florida vacation homes with the ocean just steps away sounds like a wonderfully marvelous idea.
But those vacation home dreams don't have to stay just a blurry dream. They can be made a reality with affordable Florida vacation homes in the form of a Carefree RV Resorts park model home. Your park model home is just that – a HOME – when it is at one of the 34 Carefree RV Resorts in Florida. Their homes range from under 20K for a pre-owned to 50K for a brand new, fully customized to your selection home. There is also a lot rent that is paid either seasonally or annually.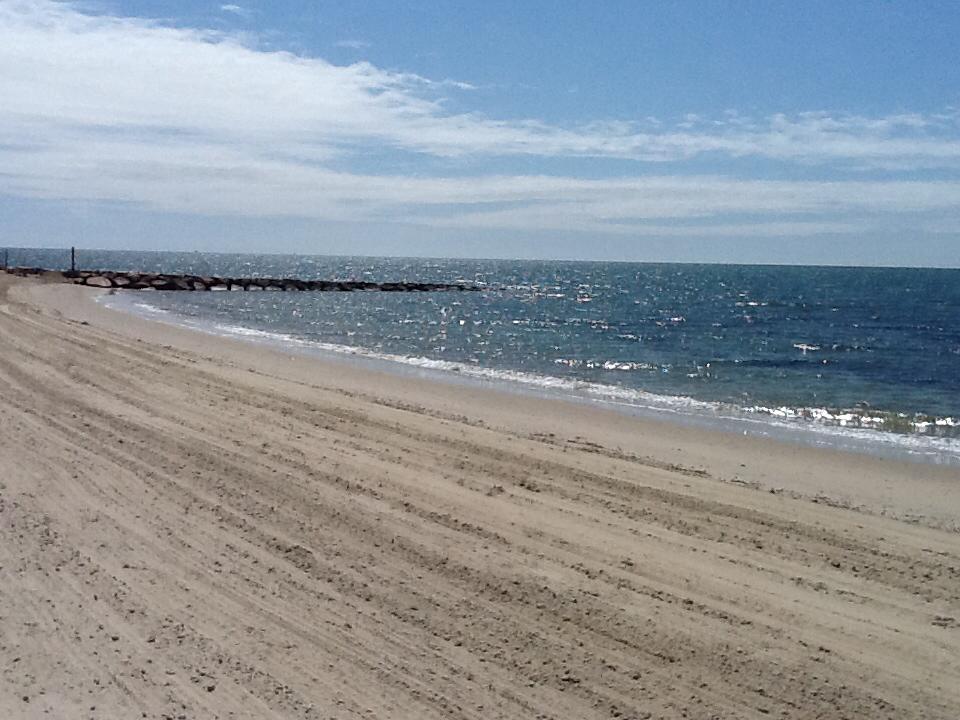 It's a little scary to think that right now I am closer to my retirement days than to my college days, but I'm actually looking forward to those days. My husband and I often talk about how and where we want to spend that time. One definite "must" on that list is a warm weather destination for the winter. The idea of wintering on a sunny Florida beach is very appealing!
We definitely don't want to sit around during retirement. We want a fun lifestyle like at Carefree RV Resorts. They have lots of option for those in or nearing retirement with time available to learn and experience the things they've always wanted to do. You can learn how to play the guitar, join the pickleball team, finally take a class on using the latest tech gadgets and so much more! Launching this year, the Carefree RV Resorts lifestyle program offers a range of social, mental, and physical activities and programs that keep residents hearts, bodies and minds active. Buying a home in a Carefree resort provides all of this within a warm, sunny setting!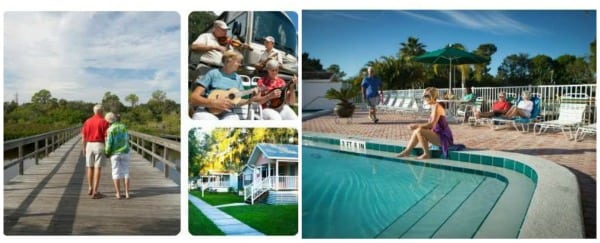 Haven't heard of a "park model" home before? It's a smaller, single-wide home that is considered a recreational vehicle. They are designed for placement in RV resorts, campgrounds, or other locations where smaller trailers are an acceptable living environment. Typical Park Models are single structures and shorter and narrower than a Manufactured Home. Most Park Models have one bedroom, one bath, an eat-in kitchen and living room. They are typically eight to thirteen feet wide and have one or two bedrooms. All of this fits in under 500 sq ft.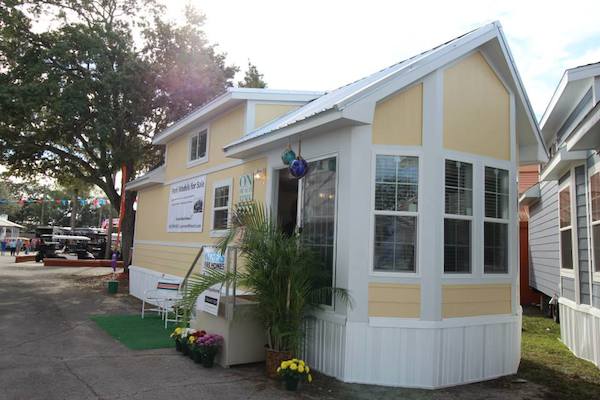 Special Offer: Carefree is currently running a special called "Your Passport to Paradise – You stay we pay!". With the help of a Carefree sales advisor, your visit will be planned at prime Florida destinations based on your interests and preferences. We'll select properties that have everything you are looking for to preview during your personalized visit. Accommodations include up to 4 nights for 2 guests in a Carefree Resort Home. Flexible dates. Subject to availability. Arrive by car or RV and simply commit to a guided tour of the Carefree property of your choice. Availability varies by property. Plan your visit before April 30, 2015. Every home buyer will receive a $1,500 check within 15 days after close of their resort home.
For more information call Sheri at 855-999-9812
En français Nicole et 1-450-775-1760