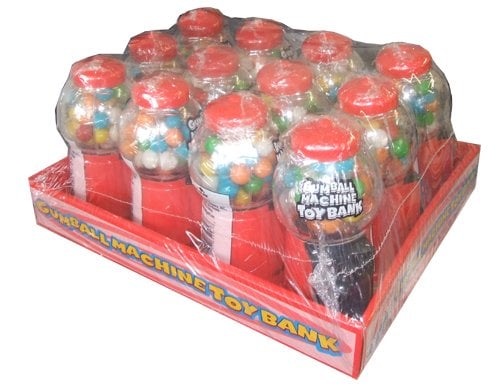 Update: This particular deal is no longer available, but we found an alternative. See the bottom of the post.
This cool deal is back again. I know when it was offered last month a bunch of readers got in one the deal since they are so cheap and perfect for birthday parties, summer fund-raising events, family reunions or any place else you might want lots of fun little toys for a CHEAP price.
GraveyardMall.com has a full case (that is 48) Micro Candy Machines for only $13.99! (Regular price is $95.52.) That is only 29 cents each! They are 4.25″ tall and dispense micro candy with a cool spiral action. An average shipping cost is $6.18 (yours will depend on location) but ordering two cases the shipping average is only $7.37 – so even adding in shipping the price for two cases makes them 37 cents each.
Visit GraveyardMall.com and it is the Deal of the Day or click "Toys and Games" in the left margin to find it.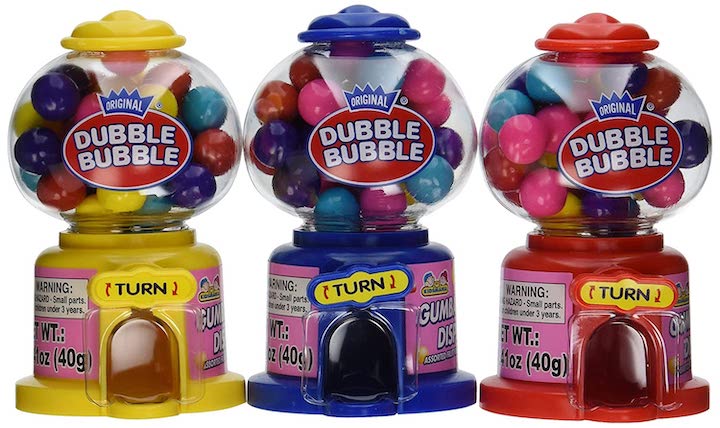 UPDATE:
So, while this great deal is long gone, we found some similar tiny machines from Dubble Bubble. These tiny gumball dispensers are about 4″ tall. They come in a pack of 12 machines, making them perfect for birthday party favors. Each machine is pre-loaded with about 20 tiny gumballs. Order Here.