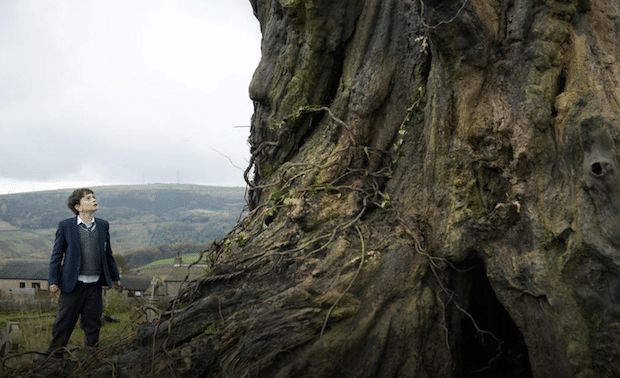 This week A Monster Calls opens in Los Angeles and New York TODAY, December 23rd, and expands nationwide on January 6th, 2017. Last month I traveled to LA for the film's press junket where I had a chance to screen the movie and interview Felicity Jones about her role as Mum.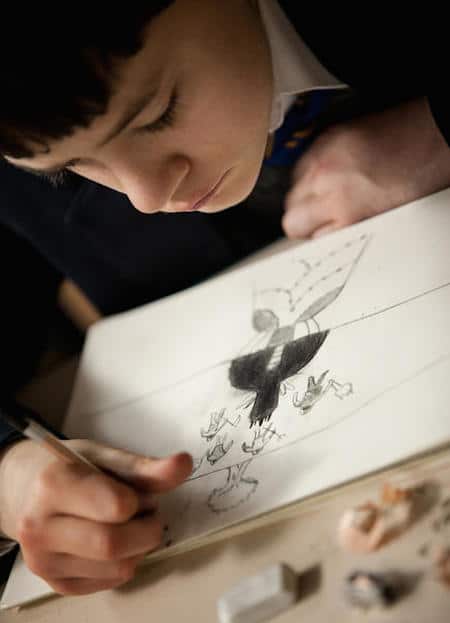 About the film:
A Monster Calls is a visually spectacular drama from director J.A. Bayona ("The Impossible"). 12-year-old Conor (Lewis MacDougall), dealing with his mother's (Felicity Jones) illness, a less-than-sympathetic grandmother (Sigourney Weaver), and bullying classmates, finds a most unlikely ally when a Monster appears at his bedroom window. Ancient, wild, and relentless, the Monster guides Conor on a journey of courage, faith, and truth. Toby Kebbell plays Conor's father, and Liam Neeson stars in performance-capture and voiceover as the nocturnally visiting Monster of the title.
I hadn't read the acclaimed book A Monster Calls before screening the film and only knew a bit about the story. I was not prepared for how beautiful, yet heartbreaking and emotionally intense the movie would be. I thought that I was prepared with the big handful of tissues I brought into the theater, but it wasn't even close.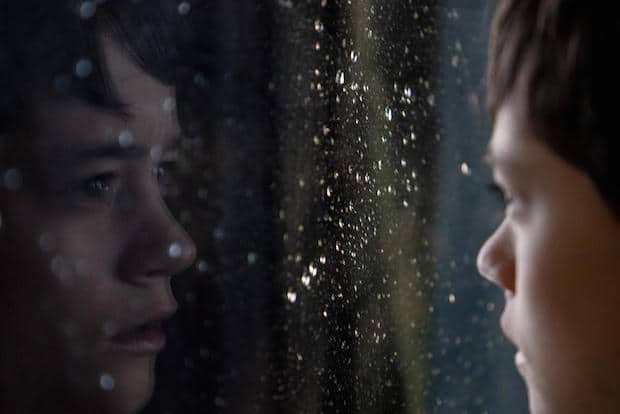 Central to the pull of the film is Lewis MacDougall's portrayal of the boy, Conor. He is caught in such an emotional struggle and deftly portrays the range of emotions a young boy dealing with a dying mother is likely to feel from sadness, to confusion to anger. He is both vulnerable and strong while confronting his mother's illness, bullying at school and his nightmares. I was amazed by his performance.
I was also amazed by how the film sweeps us away into Conor's fantastical nightmares. The tree, voiced by Liam Neeson, isn't purely CG, but rather live action combined with CG, making it feel much more connected and "real". The nightmare scenes are not so much scary as they are powerful and extraordinary.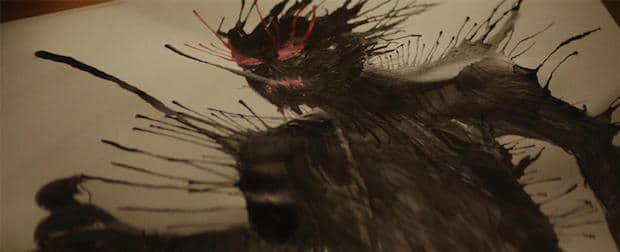 After viewing A Monster Calls, it stuck in my head for several days – a sign to me that a movie is really good! Although I was physically drained from crying after seeing it the first time, I'm ready to head to the theater to see it again and perhaps catch a few of the things I may have missed as they were blocked by my tears.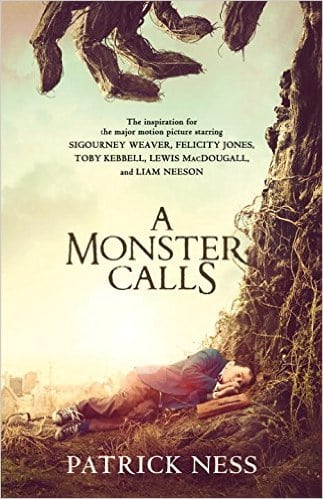 For an in-depth introduction to A Monster Calls, listen to and watch Liam Neeson reading the first chapter of the book A Monster Calls. The book was written by award-winning author Patrick Ness and is based on an idea by Siobhan Dowd, who succumbed to cancer soon after starting work on the story.
For more info:
Official Site I Facebook I Twitter I Instagram I Pre-Order Tickets
#AMonsterCalls