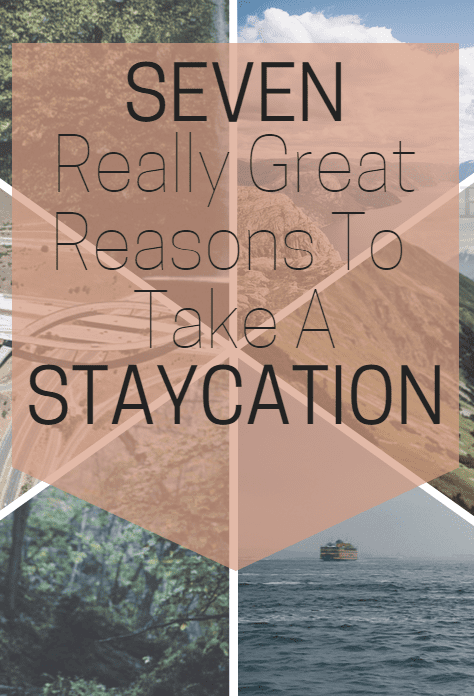 Taking time off is important for everyone who works. Americans takes less time off than any other nationality, so it's important to appreciate your time off when you have it. While most people plan to get away when they take time off, staying at home could actually be a better option.
Staycations have been growing in popularity for a reason. They're affordable and practical ways to enjoy your time off without additional stress to worry about.
Here are seven reasons you should try a staycation.
Figuring out vacation plans can be more stressful than it's worth. Instead of spending countless hours looking up plane ticket prices, hotels in the area and places to visit, you can simply take time off and stay at home. By staying in your area, you can avoid all the unnecessary stress with planning vacations. You shouldn't have to get stressed over something that's supposed to make you relaxed.
Vacations can be fun, but they can also be expensive. Instead of planning vacations every year, save up for a big one every couple of years and enjoy staycations for the years in between. You can also use the money set aside for your vacation for any big projects you have in mind or even put it in a savings account.
Your local businesses deserve to be supported — so use your staycation to do just that. Check out local venues and attractions that you haven't been able to see. National parks offer plenty of fun and affordable activities — check out any in your local area. If you want to spend time out of the house but don't want to travel, check in at a local bed and breakfast for some time away — but not too far away.
Seeing new places is fun. Traveling is not. Spending hours in a car to get from Point A to Point B can drag on and on. If you try flying, you have to make sure you get to the airport early enough and hope the plane isn't too full. Additionally, with the threat of ISIS and other terrorist groups, traveling is more dangerous than ever. When you stay at home, you don't need to worry about any of that.
Make the Most of Your Time
Your time is valuable. You shouldn't have to waste your precious time off. Rather than spending your time recovering from jet lag or searching for a good restaurant in the Zagat guide, you can stay at home and get involved in activities you know you'll enjoy. Make every second count toward your relaxation time.
Lower Your Carbon Footprint
One of the additional benefits of a staycation is the impact on the environment. Traveling by plane accounts for 10% of greenhouse gas emissions — not exactly the most environmentally friendly way to travel. By cutting down on your travel, you'll be able to keep the earth healthy while you're taking time off.
If you're a pet owner, you know the struggle involved with leaving your pets behind when you book a vacation. You have to find someone to feed the cats or look for a kennel to house the dog. If you have birds or smaller critters, such as rabbits or guinea pigs, it can be hard to even find a qualified person who can care for them. With a staycation, there's no need to worry about finding someone to look after your pets. You can spend each day with your animal family members and know they'll be taken care of.
You shouldn't have to not use your time off because you don't want to spend too much money or you don't want to worry about flying on a plane. Vacations are essential to anyone who works — all work and no play will burn you out before you know it. Taking advantage of a staycation allows you to reap the benefits of a vacation without the unwanted stress associated with them. Take your time off, relax at home and enjoy.
About the Author: Ali is a "Jill of all trades." She writes about DIY projects, home advice and health on her blog Homey Improvements, is the home editor for Kokoa Mag, and is currently a princess for hire for kids parties. Follow her on Twitter @DIYfolks.