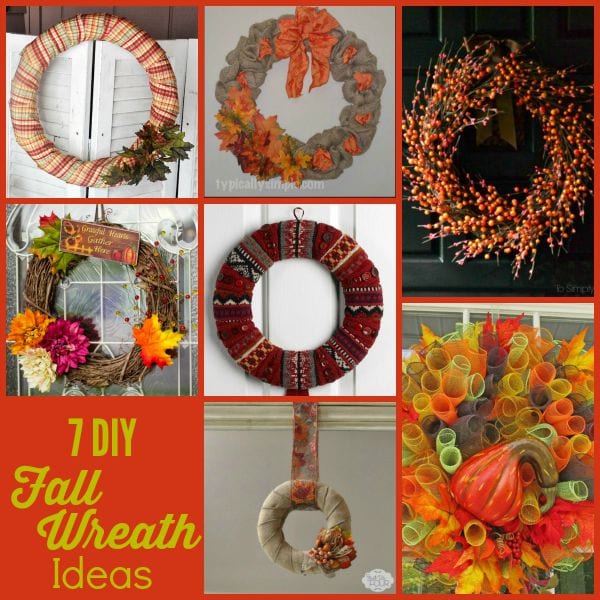 I love hanging a beautiful autumn wreath on the front door to welcome fall and visitors, but it can be a bit pricey to buy a pre-made wreath. It's also more fun to have a creation that you made with your own two hands and it always feels good to receive compliments on something you created yourself.
With that in mind, we did some searching and came up with some awesome DIY fall wreath ideas to share with you. We have found seven ideas that are all different, but all fall-tastic!

7 DIY Fall Wreath Ideas

Pool Noodle Fall Wreath
Deco Mesh Harvest Wreath
Burlap and Ribbons Wreath
Patchwork Sweater Wreath
Easy Fall Wreath
Mini Burlap Fall Wreath
Simple Harvest Wreath
I can't decide which one I should make! (Or which one I should convince my mom to make for me – she's a great crafter!) I really love the Simple Harvest Wreath as well as the Patchwork Sweater Wreath! Which of these 7 Wreaths to DIY This Fall do you think you will make? I would love to hear from you!