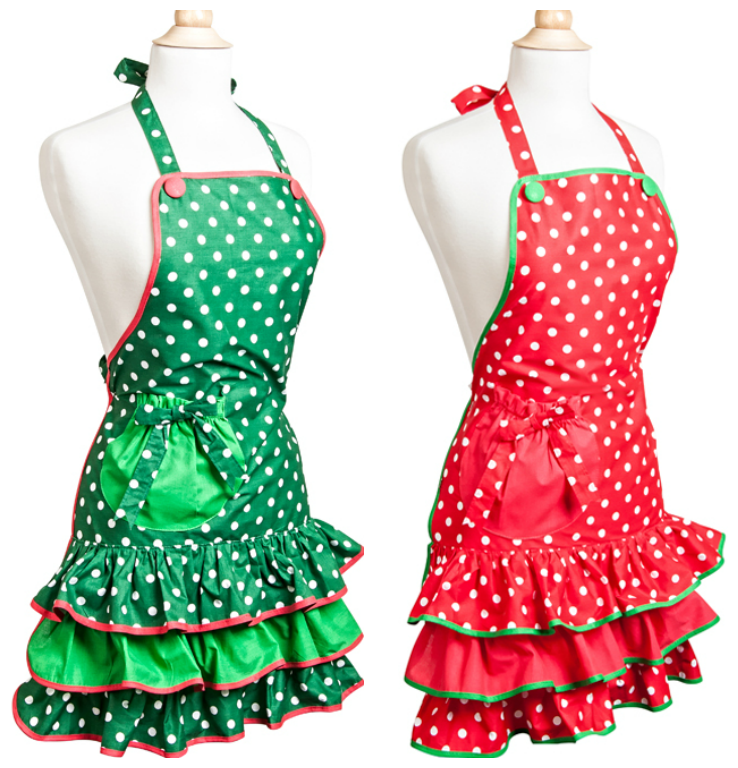 Flirty Aprons Christmas Aprons with Coupon Code
Update: Flirty Aprons has closed their website, but they do have their products HERE ON AMAZON.
Flirty Aprons makes the CUTEST aprons and right now, with their Green Monday Flash Sale, you can save 50% off either of these Holiday Aprons when you use coupon code HOLIDAY50 at checkout. The coupon will also get you FREE shipping! Regular price is $29.95, ply shipping. With the coupon it is only $14.97 shipped!! This offer is valid through Wednesday, 12/11/13, only!