Do you stay active all year round? Or, are you like me and tend to hibernate a bit in the winter? I am much less active in the winter months.  First there is all that busy time with the holidays and it seems like there just isn't time for anything else.  Then the cold wintry weather of January and February makes me very unmotivated and the snow and ice on the roads makes me want to just stay inside. But, now spring is almost here! That means it's time to get out and get active and make some plans for a healthy season focusing on everything from exercise to nutrition, including digestive system balance. (I'll tell you more about that later!)
To help kick off a healthy spring season, we have five tips to share to make some plans for spring fitness and get us all headed on the right path:

Find a Place to Exercise:
There are so many options of where you can exercise.  You can join a gym or the local YMCA.  (Check with your insurance plan they often offer discounts for memberships.)  Or, you can head to the track at your local school, find indoor walking hours at shopping malls, or use walking trails at a park or nature center.  You can also see if your local school district offers Community Education classes with fitness instruction or team sports.  These are often at low prices or even free.  Or, if getting out is a problem, set up a place to work out in your own house.  Check the newspaper and Craigslist for fitness equipment to use for your workouts.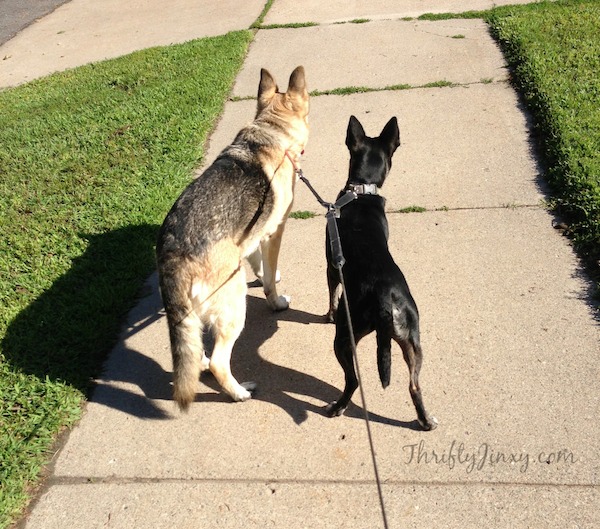 Find a Workout Buddy:
It takes a lot of self discipline to exercise on a regular basis.  Finding a friend to work out with can help hold you accountable to your routine.  If you have agreed to meet up for a walk, you are much less likely to cancel on them if something comes up than if you had just scheduled that time for a walk by yourself.  I exercise in the evenings with my husband and we make plans for when he gets off work.  During the day, my workout buddy is my dog, Toby (and occasionally one if his friends.)  He loves our walks together and if I don't get out there and get moving I feel like I'm letting us both down.
Get in Gear:  
I personally feel a lot better about exercising when I have clothes  that are both comfortable and cute!  It's more fun to head to a work out when I actually like what I'm wearing.  The most important item is good shoes.  Try to purchase shoes that are appropriate for your activity, whether it be running, walking, Zumba, etc.  If you exercise outdoors, you'll want to think layers so that you can add or take off a jacket as the weather changes or as you heat up from exertion.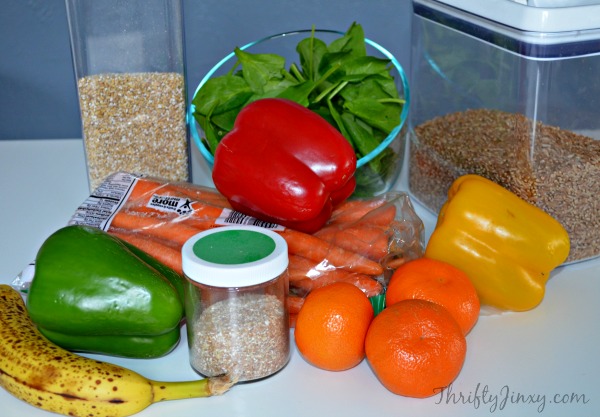 Rethink Your Diet: 
If you're putting all this effort into exercise, you also want to consider your diet.  What you put into your body can be just as important as moving your body! Take a quick inventory of the foods you use regularly and see where you can make healthier substitutions.  Focus on whole grains, fruits and vegetables and try to work these in as the basis for your meals.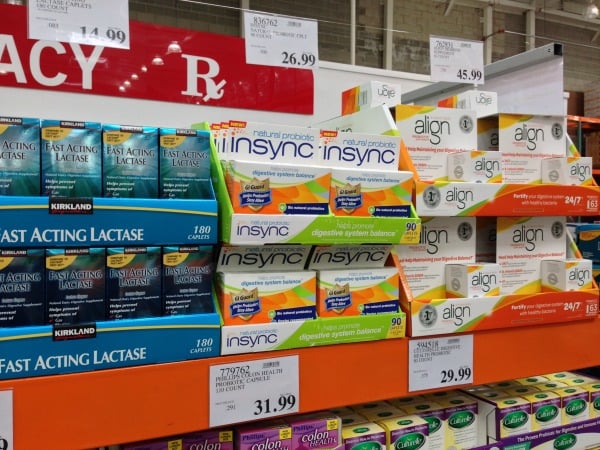 Consider Supplements:
At this point you're on the right track with exercise and diet, but supplements can give your health an extra boost.  I recently visited Costco to purchase Insync Probiotic.  Insync Probiotic contains six natural probiotics, including doctor recommended B. infants.  Our bodies need beneficial bacteria for digestive system health and Insync Probiotic provides them in a gradual release formula, which may help support gastrointestinal health and digestive system balance.
For more information about Insync Probiotic visit their web site, Twitter and Facebook pages.
How do YOU plan to stay healthy this spring?