This is a sponsored post written by me on behalf of Nationwide Mutual Insurance Company. All opinions are 100% mine.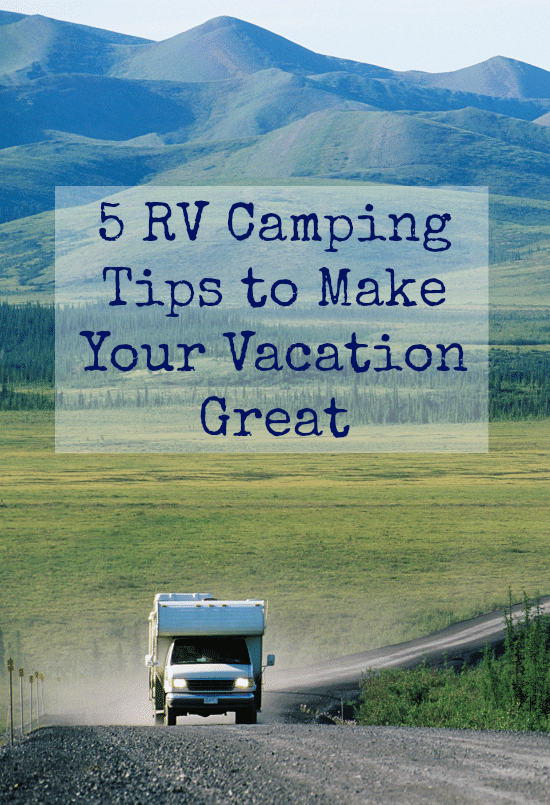 Nationwide provided me with information regarding its blog post.
about 40 miles from home. Vacationing in an RV, whether it is for a weekend or for an extended period of time, can be a lot of fun, but it is even better when you follow these 5 RV camping tips that will make your vacation great! This helpful article on Nationwide's blog, 5 RV Camping Tips to Ensure a Great Vacation for All, will guide you through the 5 steps that will help to make your RV vacation the most enjoyable. Here are a few of the highlights:

5 RV Camping Tips to Make Your Vacation Great

1. Don't hibernate Just like your neighborhood at home, a campground or RV park is a community, even if it's a temporary one. Be friendly with your neighbors and strike up a conversation. Not only is it fun to get to know people, but it also makes it easier to work out any difficulties.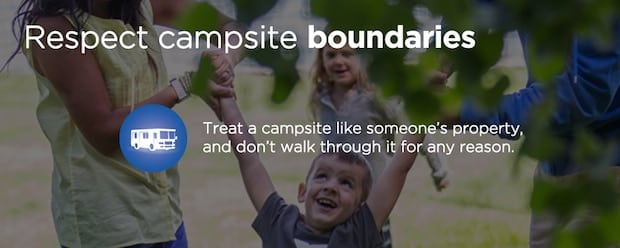 2. Respect campsite boundaries There are no specific marked boundaries at a campsite, but there are boundaries to each RV's space. Make sure you and your kids don't cut into another traveler's space. It's just good manners!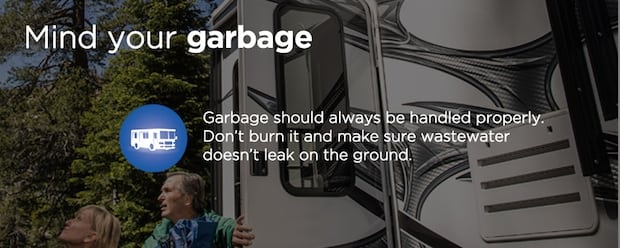 3. Mind your garbage There is a right way and a wrong way to dispose of garbage and tossing it into your campfire is the WRONG way. It smells terrible and makes things unpleasant and unhealthy for everyone around you.
4. Keep it down There are lots of things in an RV that can make noise, from generators to outdoor entertainment centers. Be mindful of how that volume is carrying to other campsites and keep it in control. Like RVs, kids and certain adults can make a lot of noise too! Be respectful of campground "quiet hours" and keep it down!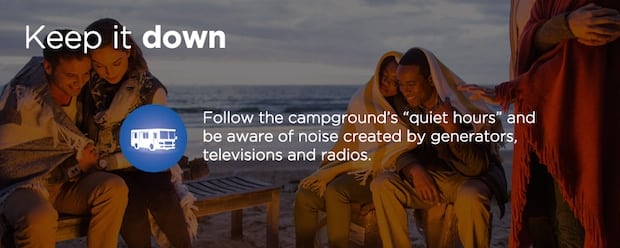 5. Be selective in campground choices Not all campgrounds are created equal and it's important to put some thought into where you will be parking your RV. Do a bit of research to make sure the site you select has the amenities and the atmosphere that best suits you. You can find more helpful RV tips in Nationwide's blog.