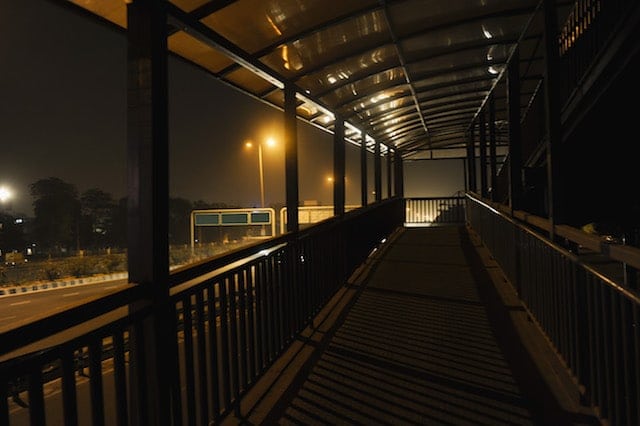 I am always up for anything that will help make life easier, safer and/or more fun. We can never get enough of that, right? Having the right strategies, plans and tools to accomplish those goals makes it possible. I have equipped my kitchen with the right tools and utensils that let me make delicious meals easily. We keep our house safe with smoke and carbon monoxide detectors and security monitoring. Then there are tools that serve multiple purposes and one of those is a flashlight – specifically a GOOD flashlight.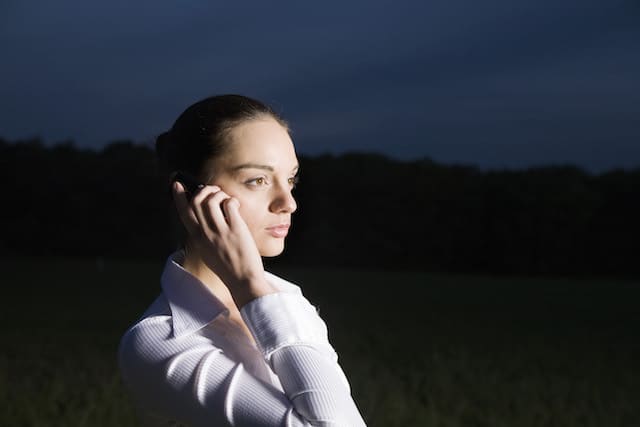 Why Your Smartphone is Not Really a Flashlight
I specify "good" flashlight because not all flashlights are created equal. And you might say, "I don't need a flashlight because I have one in my smartphone." Your smartphone is not a flashlight. It has a flashlight feature, but there are serious drawbacks. For one, you can't grab your phone and turn on the flashlight by pushing a button without having to look at it first. And while it might seem bright in the dark, the light a phone emits is limited. Using the flashlight feature in your phone also puts a big drain on your battery charge. And last, but certainly not least, when you need light to find your phone because you dropped it under your seat in the car, on an airplane or in a theater, you certainly can't use your phone flashlight app to find it again!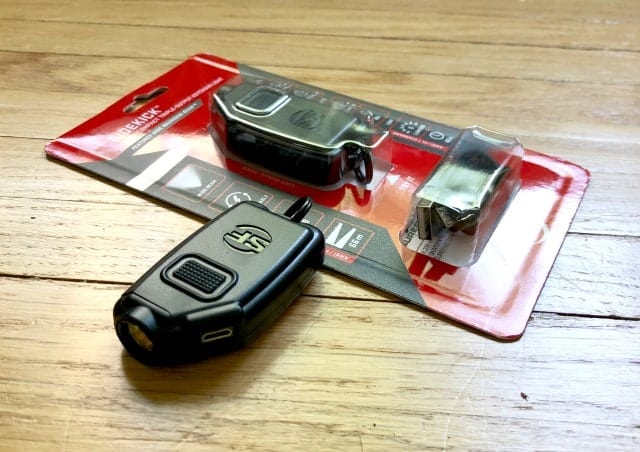 The SureFire Sidekick Ultra-Compact Variable-Output LED Flashlight
An example of what I mean by "good" flashlight is the SureFire Sidekick. I love it because it's small, powerful and reliable. The Sidekick was actually created by SureFire specifically to be ultra-compact and to be carried and used by everyone. It can be attached to your keychain or kept in your pocket or purse so it's ready to be used for everyday occasions or in emergencies (but of course we hope those just don't happen!)
The Sidekick has three output levels. The high 300-lumen MaxVision Beam™ illuminates all dark makes things BRIGHT at night with a range of over 50 meters. The medium- and low-output settings (60 and 5 lumens respectively) let you light things up while giving you more runtime. The Sidekick is rechargeable with its micro-USB port that can connect to a vehicle or wall charger.
Now that you know what type of flashlight is great to keep on hand at all times, here are five reasons why you should keep a flashlight handy.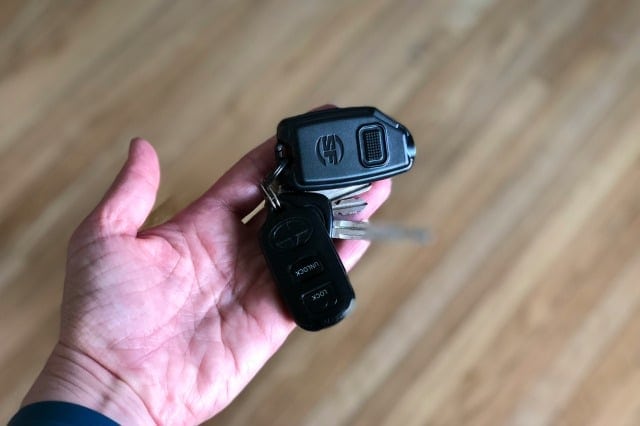 5 Reasons to Keep a Flashlight Within Reach
A Great Car Accessory
There are SO MANY uses for a flashlight in the car! It makes it easy to find your phone or anything else you have dropped that ends up underneath a car seat. In case of emergency, it lets you see what's going on if you need to check things out under the hood. If you need to change a tire after dark it is MUCH easier to do if you (or the person changing it for you) can see what's happening. With the SureFire Sidekick on your keychain, you'll always have it available.

For Travel
A flashlight can serve many purposes while traveling. When entering an unfamiliar hotel or home rental I'm always surprised when there is no light switch right inside the door! Having a flashlight handy solved that problem. When out and about after dark, a flashlight can help you read signs or plaques on historical monuments or maps and brochures.

Safety
Whether you're traveling or at home, a flashlight is a great safety device. When walking in a dark area it illuminates your way so you don't trip. A shining flashlight makes you more visible to cars and other vehicles. It also makes you less vulnerable to attacks (but of course you still need to be on your toes and use good judgment about where to be after dark).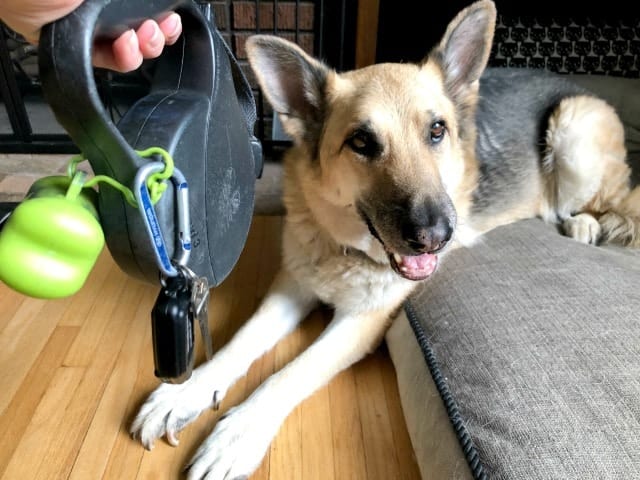 Walking the Dog
While I give my dog long walks while it is light out, during the winter hours I find myself having to walk him after dark. A flashlight helps greatly to locate where he has left his "deposits" so I can clean up after him. It's also helpful to check out rustling in bushes or other things that distract him and/or make me nervous! I love that the SureFire Sidekick is so small that I can clip it right on my dog's leash.

For Parents (and Awesome Aunties)
If you're taking care of kids a flashlight can be helpful in so many situations! When a toy drops and rolls under a shelf, a car or other tricky place, a flashlight can help you find it. It's good for checking out "boo boos" in low light. It's also good for enabling you to have light in one part of a room without turning on an overhead light and causing a disturbance. A flashlight is also good at lighting up scary places and scaring off monsters!

Bedside Companion
I like keeping the SureFire Sidekick on my bedside table. It's helpful for reading without waking up my husband or to check out what the silly cats are doing in the middle of the night without having to turn on a larger light or to shine into the backyard when we hear a strange noise. It's also helpful to grab to check out noises in other parts of the house. It's just one quick press of a button and the light is ready to go.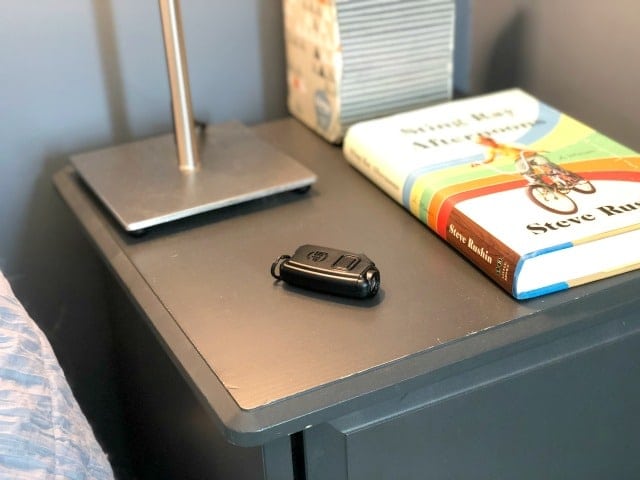 About SureFire illumination:
For over three decades, SureFire illumination has focused on designing and manufacturing products dependable, reliable, and durable enough to help those who
go into harm's way to get the job done and get home safely. When they first started out, that meant primarily the brave men and women in law enforcement and the military. But as word of legendary SureFire performance and quality spread, it has come to mean anyone who puts their trust in the SureFire brand. Hardcore enthusiasts who brave the elements and push their limits in the great outdoors, families who are struggling through power outages during recent storms, and even fixer-uppers, whether they be home enthusiasts or car buffs, value our illumination solutions because they perform when it matters most.
Everything that went into one of their early military and law enforcement products goes into their products designed for everyday use as well – cutting-edge technology, advanced engineering, world-class innovation, the finest materials and components, and precision manufacturing. They offer a variety of beams and outputs for the task at hand, because there are just as many applications as there are ecosystems and environments.They use a variety of power sources because when the pavement turns to sand, it's good to have options. Sophisticated electronics are protected from the elements, while exterior packages and bodies are constructed of hard-anodized aerospace aluminum or corrosion-proof polymers that are lightweight, rugged, and can take pretty much anything Mother Nature or anyone else can dish out. Whether it's handheld, hands-free, or body worn, if it's a SureFire illumination product, count on it to be head and shoulders above all the rest.
Technologies may change, and trends may come and go, but SureFire illumination's commitment to innovation, quality, and being your number one choice when lives may literally be on the line will never, ever waiver.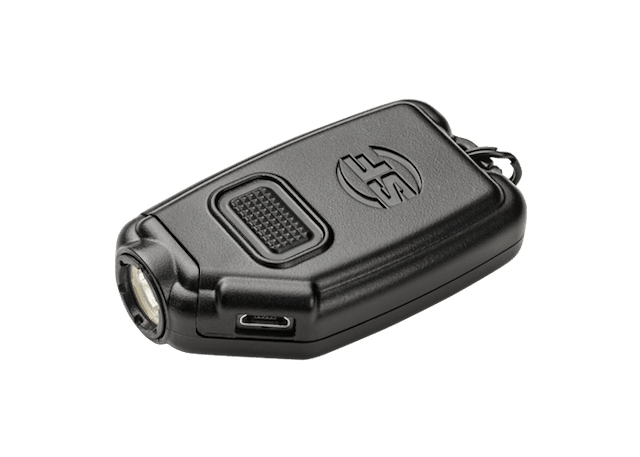 Special Offer for Thrifty Jinxy Readers:
For a limited time only, you can try the SureFire Sidekick at an extraordinary price that's only available through a special offer. Order HERE and get 50% off the price of your Sidekick when you enter coupon code jinxy at checkout! Get yours while supplies last! (This offer cannot be combined with any other offer and is only while supplies last.) ORDER HERE.