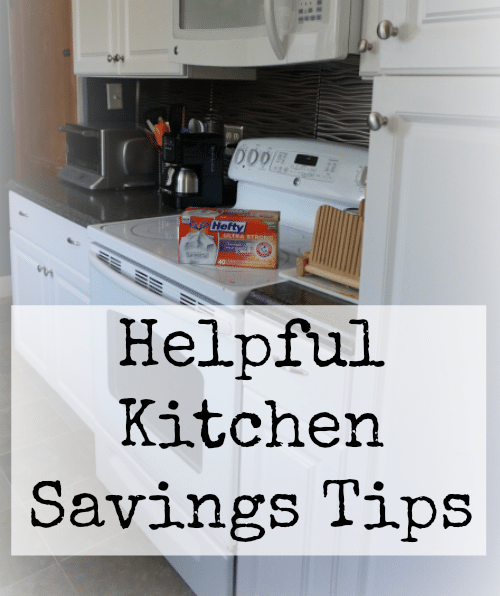 When you think of the rooms in your house that cause you to spend the most, the kitchen is high on the list. Not only do we have to buy groceries every week, but there are all the products you use to cook that food, keep your home clean and ensure the household is running smoothly. Spending less is always a goal so these 5 Kitchen Savings Tips should help you get started on the road to spending less in the kitchen!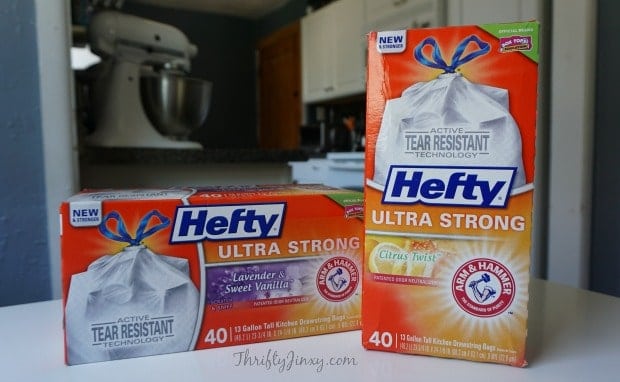 Quality Counts – Cheaper is not always better. While they may cost less initially, budget paper products may fall apart and need a lot more to get the job done. Inferior garbage bags can easily rip leaving you both a big mess to clean up AND the need to use another bag anyway. Hefty Ultra Strong bags offer outstanding quality at a new, lower price. With their active tear resistant technology for better puncture resistance, you won't find yourself cleaning up the kitchen floor because of a torn bag!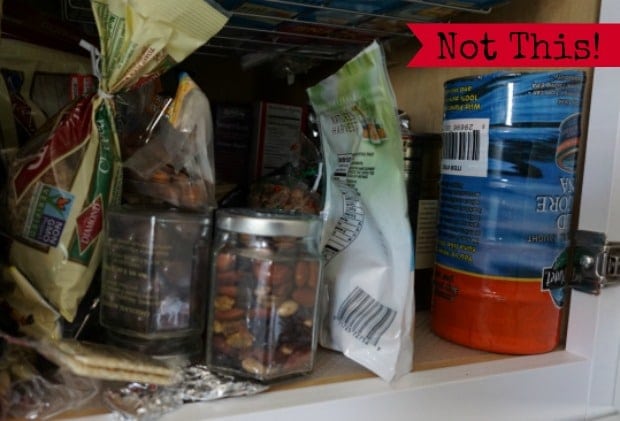 Keep Things Organized – Has this ever happened to you? You can't find a cooking tool or cleaning supply, so you buy a replacement at the store. A few days later you find that you DID actually have that item at home, but it was just hidden in a messy pile or put away in the wrong place. Keeping things organized avoids those duplications.
An organized refrigerator and kitchen cabinets can save you money too. Keep things that need to be used soon, like leftovers, near the front. That way they won't get lost in the back and have to be tossed out when they get too old to eat.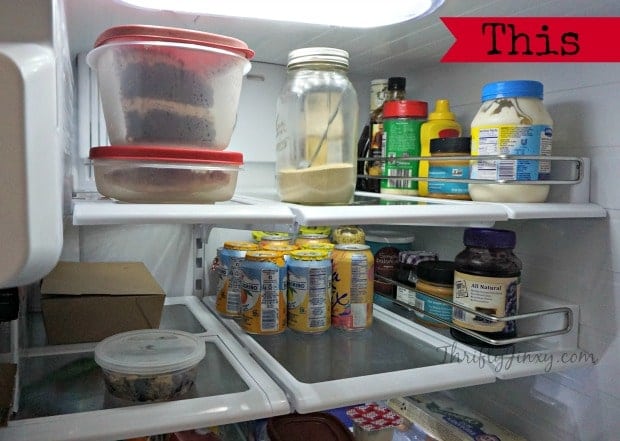 Lists are Your Friend – Along the same line as organization, lists can help you cut down on costs. Of course it always helps to keep a running grocery list of what you need at the store, but lists of what you DO have are helpful too, particularly when it comes to pantry storage and the freezer. By knowing what you have on hand, you can use it to plan your meals and also decide whether or not to stock up on an item when it goes on sale. You can use these handy printables to keep track of what is in your pantry, refrigerator and freezer.
Enlist Help – Almost everything is easier to do when you're not tackling it all by yourself. Set some "kitchen rules" for your family. You can set up "no touch" zones where you store ingredients/foods that are too pricey for everyday gobble fests or for any fellow bloggers out there – items you need for a recipe project you're working on! The whole family can also help by marking off items from the inventory lists as they are used or adding items to the grocery list as they are needed.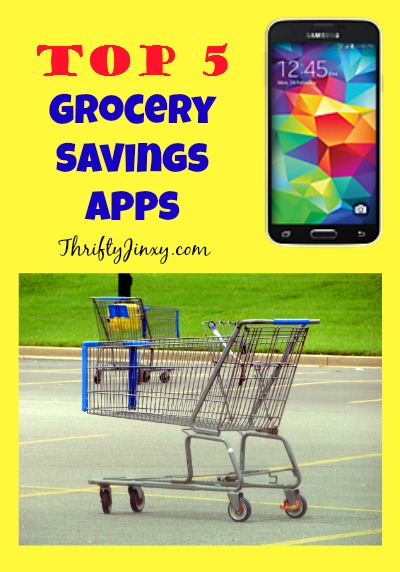 Shop the Sales – For all you smart, savvy shoppers this goes without saying, but it never hurts to repeat it! By stocking up on items when they go on sale it means you won't have to pay full price later. Savvy shopping also means taking advantage of the latest ways of saving, including grocery saving apps on your smart phone. For example, right now you can earn $1.00 cash back via Ibotta after purchasing one box of those Hefty trash bags I mentioned above. Make it a routine to scan your apps for items with cash back and incorporate them into your shopping list as you see fit.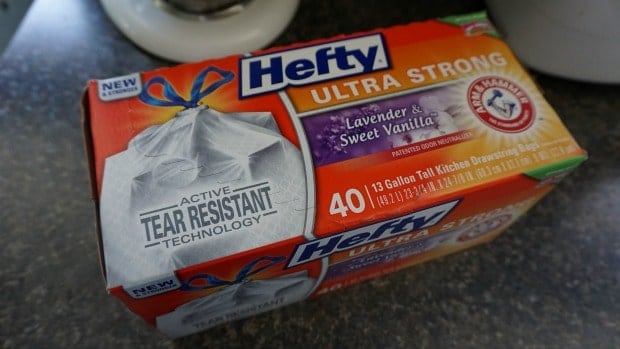 Now it's YOUR turn. What tips do YOU have to help save money in the kitchen?
I was selected for this opportunity as a member of Clever Girls and the content and opinions expressed here are all my own.