The holidays are sneaking up on us really quickly and everyone is scrambling to get their holiday shopping done! Trying to keep track of what you need to buy for which person and what you have bought and haven't bought can get very out of hand and crazy! Our phones and smart devices can get be super helpful when it comes to organizing things and when it comes to holiday shopping, that is no different! Here are a few apps that make your holiday shopping easier and more organized so you can stay on track and on top of everything!
1. Santa's Bag: In the Santa's Bag app you are able to create lists for each person you want to buy for, how many gifts you want to buy for those people, and the specific gifts that you want to buy for them as well! You are also able to check them off as you go and input the price of how much you spent on each item so that you can budget these things out.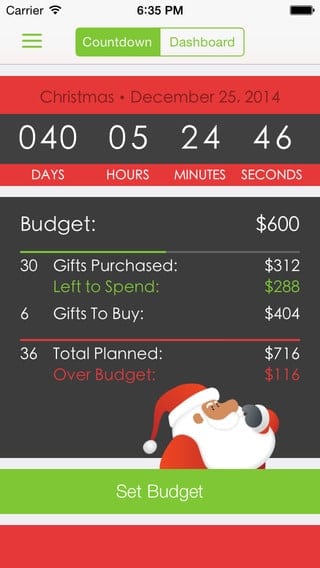 2. Secret Christmas Shopping List: With this app you are able to create your shopping list for the people that you will want to buy Christmas presents for, but the cool thing is that you can create a password associated with the app. This way the people that you are buying for are not able to snoop on your phone to try to sneak and see what you are buying for them!
3. Black Friday Shopping: This app is great if you are going out for Black Friday shopping because it provides you with all of the local stores that have Black Friday deals to help you make the best decisions about where to shop!
4. Cyber Monday 2015 Deals: This one is really similar to the Black Friday app as well! This does the same thing but it provides you with the deals for online Cyber Monday deals! This makes things easier because you can just use one app to check out all of your deals in one place!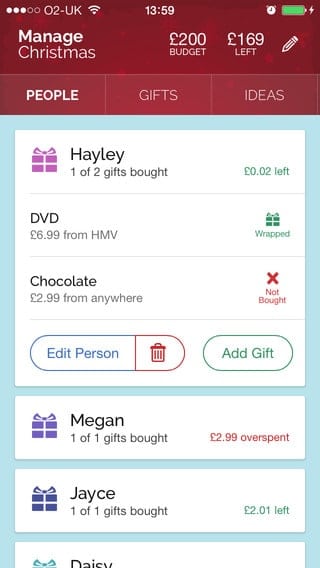 5. Manage Christmas: Lastly, this is another really great app for creating a Christmas shopping list! This is another one that you are able to create a password for so there will be no snooping! With this one you are able to jot down ideas, and make a final listing as well. You are also able to check off if you have purchased it and even whether or not you have wrapped that present or not.
If you're struggling with keeping track of your holiday shopping, be sure to check out some of these awesome apps for all of your shopping needs! These apps are all free to download and I know they are definitely lifesavers when it comes to my holiday shopping! If you are someone that wants to be more organized with your shopping this year, check out these apps! You won't be sorry!