TODAY ONLY, save 40% on select Hasbro Toys & Games on Amazon! This is a great time to stock up on items for upcoming birthdays or special events. Click here to browse the full sale! Here are just a few of the deals you can grab today: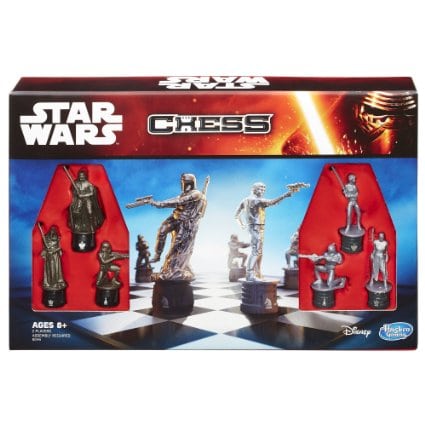 Star Wars Chess Game – $19.19 (Reg. $31.99 – Best Price!)
Star Wars Chess game has chess pieces that look like Star Wars characters

Black pieces are Imperial characters like Darth Vader and Boba Fett

Silver pieces are Rebel characters like R2-D2 and Han Solo

Includes gameboard, 32 Star Wars chess pieces, 32 bases, and instructions.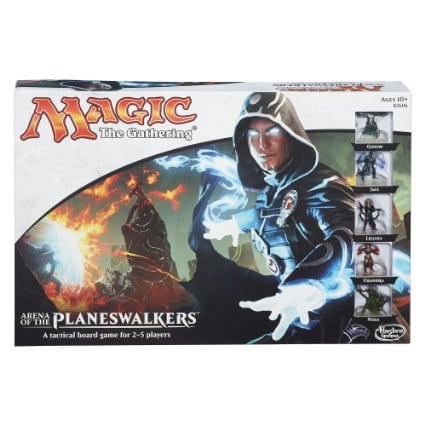 Magic: The Gathering Arena of the Planeswalkers Game – $17.99 (Reg. $39.99 – Best Price!)
Arena of the Planeswalkers game lets players create a 3-D battle arena

Includes figures, tiles, glyphs, dice and cards for a Magic: The Gathering battle

Play as one of 5 Planeswalkers: Gideon, Jace, Liliana, Chandra, or Nissa

Includes terrain boards for different battlefields and ruin pieces

Includes 5 Planeswalker figures, 30 squad figures, 6 cardboard terrain boards, two 3-hex sand tiles, two 1-hex sand tiles, 2 ruins, 4 glyphs, 30 damage markers, 20-sided die, 10 combat dice, 15 army cards, 60 spell cards, turn marker, and game guide.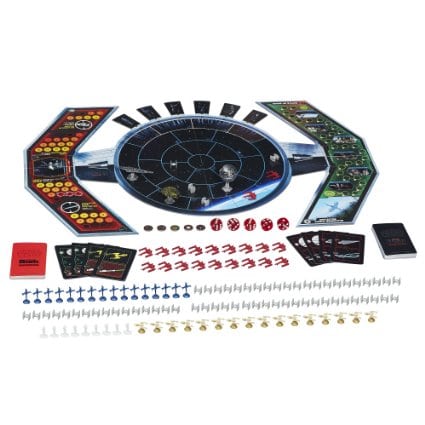 Star Wars The Black Series Risk Game – $29.99 (Reg. $49.99 – Best Price!)
Star Wars version of the classic Risk game lets players conquer the Death Star or the Rebel fleet

Includes X-wing, Y-wing, and TIE fighters for attacks

Order cards let players attack and defend

Tilt the game one way or the other by destroying Luke Skywalker or Darth Vader

Includes 3 gameboard pieces, 20 X-wings, 16 Y-wings, 56 TIE fighters, 6 Rebel fleet markers, Millennium Falcon ship with stand, Executor with stand, Death Star with stand, 4 hit tokens, 9 Stormtrooper figures, Rebel Strike Team token, 30 Empire order cards, 30 Rebel order cards, and 5 translucent dice.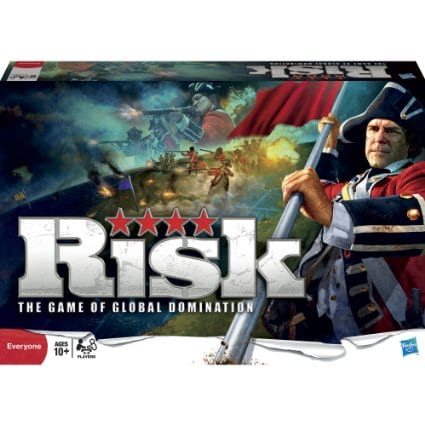 Risk Game – $15.99 (Reg. $29.99 – Best Price!)
Earn troops and attack your opponents

Defend your territories when your opponents attack

3 ways to play: Introductory, classic, and 2-player

For 2 to 5 players

Includes gameboard, 5 armies with 40 infantry, 12 cavalry and 8 artillery each, deck of 43 cards, two reference cards, 5 dice and instructions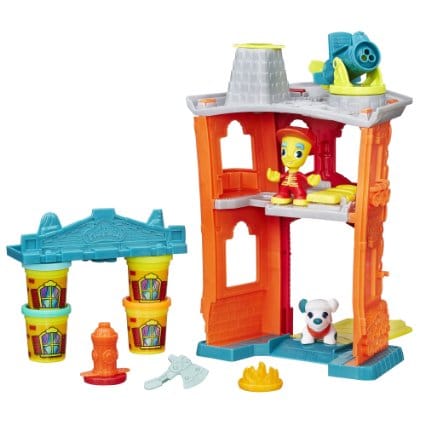 Play-Doh Town Firehouse – $11.99 (Reg. $19.99 – Best Price!)
Rescue Play-Doh Town from fire emergencies again and again

Get the firefighter ready by making all kinds of creative hairstyles

Sit firefighter figure on the water cannon or make accessories for him

Expand Play-Doh Town with the Fire Truck and other sets (sold separately)

Includes Firehouse set, firefighter figure with hat, puppy extruder, roof, flame stamper, water cannon extruder, axe, hydrant extruder, and 4 cans of Play-Doh Brand Modeling Compound