Today is Monday and Cents of Style has another great Style Steal for us. Today's Style Steal is their collection of light weight scarves worn in 4 unique ways. Get each of the scarves for just $8.95 shipped with the promo code UNIQUE at checkout.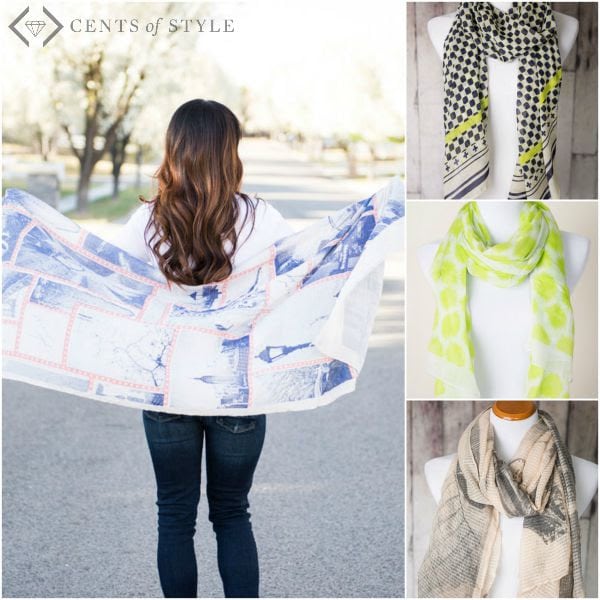 Scarves are an incredible accessory. You can wear them in any season in multiple ways, giving you different looks and feels. Here are four ways to wear a lightweight scarf:
Traditional – Wear it around your neck for an everyday cute scarf look. You can wrap it once or tie the ends together and wrp it twice to make it into an infinity scarf.
Wear It As A Vest – Do you ever feel like you wear the same outfit or top over and over again? The same look can be transformed into a completely different look by making your new light weight scarf into a vest! In just minutes you can quickly head out the door feeling confident and trendy with your scarf vest.
Wrap – Some nights are getting cooler and some days are a little cloudly with a light breeze. Having a light weight scarf on hand can help warm you up! Just throw it around you for a beautiful and stylish wrap.
Belted – You know all of those cute belts you have that you've been trying to coordinate with outfits? Here's a solution: transition your everyday scarf around your neck and over your shoulders, then put that cute belt on to polish off your new look.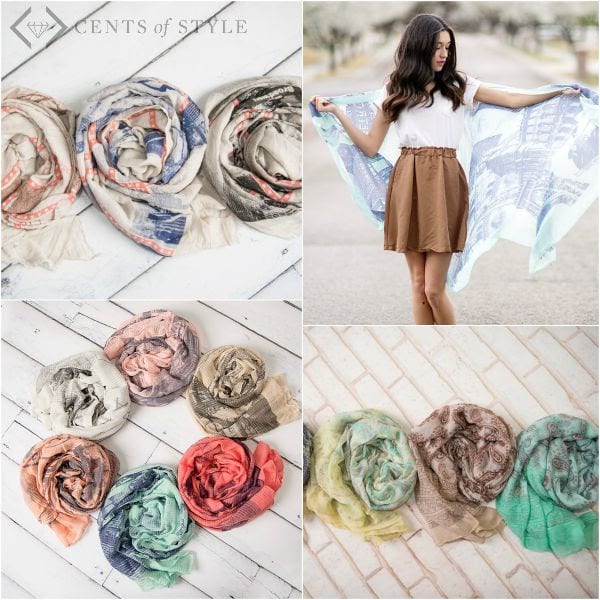 Head over to Cents of Style now and use the promo code UNIQUE at checkout to score a light weight scarf for only $8.95 shipped, and let us know which way you plan on rocking it!