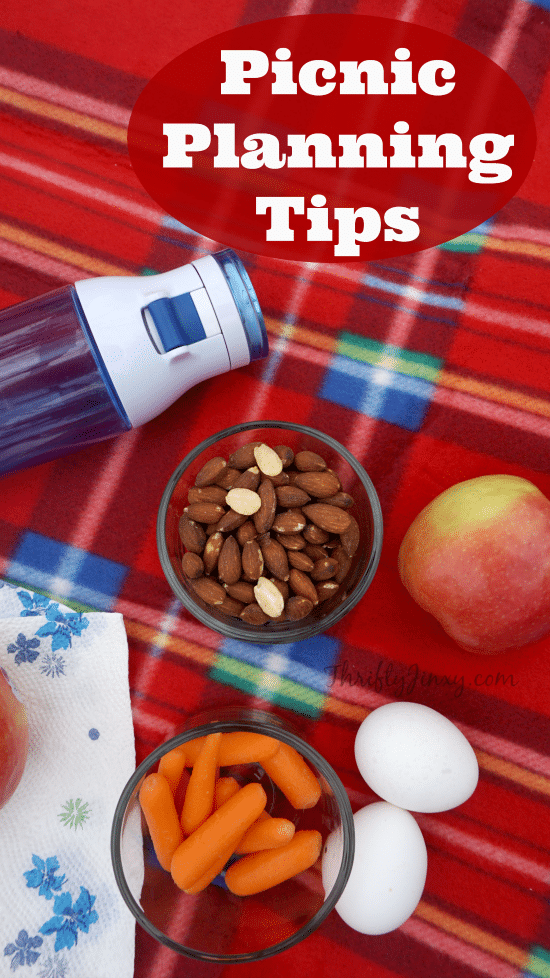 I know I can't be the only one who is super excited about spring. Even though we had a pretty mild winter here in Minnesota, it's still colder than those pretty spring days or even warmer summer days that will be here soon. The warmer weather means it's time to get OUTSIDE to enjoy all those things a new season lets us do, like gardening, bike riding, outdoor DIY projects and the rest.
One thing we LOVE to do in the spring is go on picnics! Ever since Little R was a tiny tot, this was one of the special things we would do just the two of us. It's a great way to get out of the house and, since he has never been much of an eater, it always encouraged him to eat just a bit more than he would for a plain ol' lunch at home. If you're ready to head out on your own picnic, we have a few Picnic Planning Tips to make your outing fun and easy.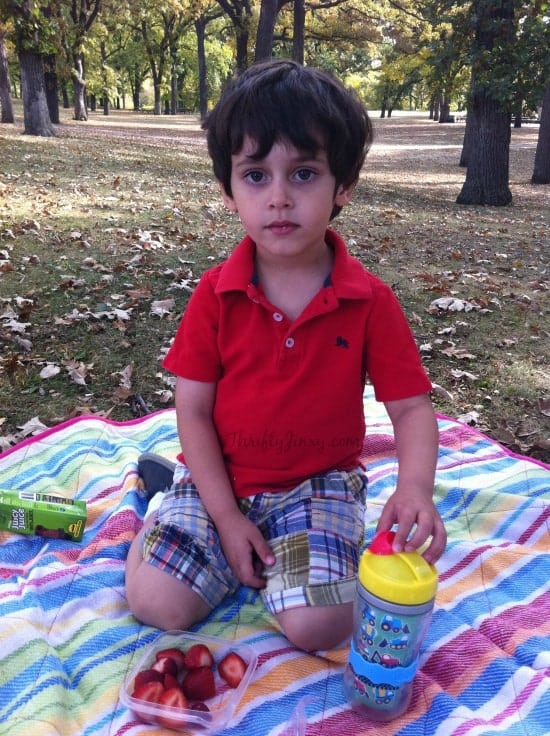 Picnic Planning Tips

Location: Location: When it comes to a picnic spot, the only thing that matters is having a patch of grass to spread your blanket and a pleasant atmosphere. There is no need to go far! The park at the end of your block or any green space in town will do. You can even have your picnic right in your own backyard. At least that way if you forget something you're only a few steps away.
Food: We like to keep our picnics simple with some basic foods that can be combined to make a "good enough" lunch. Easy-to-eat foods like fruit, nuts, raw veggies, boiled eggs, crackers and cheese slices are some of our go-to items. The plus side to these items is that you don't need to keep them in a cooler if you plan to eat them soon. Of course, you can always go for the standard sandwich option too!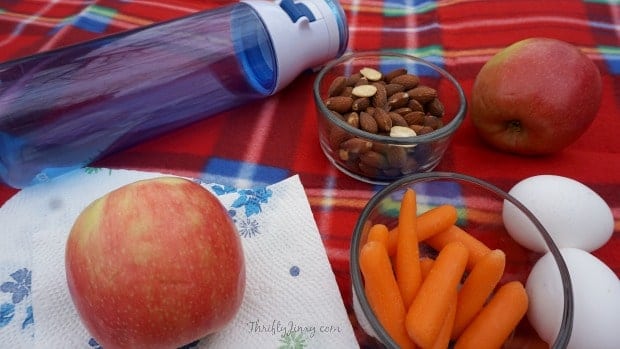 Supplies: The big must is a blanket to sit on! If your park has picnic benches you can use those, but we think it feels a lot more "picnic-y" when we eat right on the ground. You'll also want to pack napkins and wipes for your hands, utensils if needed and something to drink. We keep it simple with water bottles. Bug spray and sunscreen are also musts.
Clean-up: Be sure to bring a trash bag to clean up your garbage when you're finished. It may be a good idea to take along extra clothes or the Clorox® Pre-Treat Stain Remover Pen for your little ones if you're eating messy foods or you plan to play at the park afterwards. An extra bag to store the soiled clothes can be helpful.
If you end your picnic with a few strawberries stains on shirts or mud smears on pants, have no fear. Clorox 2® Stain Remover & Color Booster Liquid can tackle them. You can use it to pre-treat set-in stains you thought would be there forever – even ones that have been through the dryer! Clorox 2® even works on tough stains like blueberry, mustard, coffee and gravy.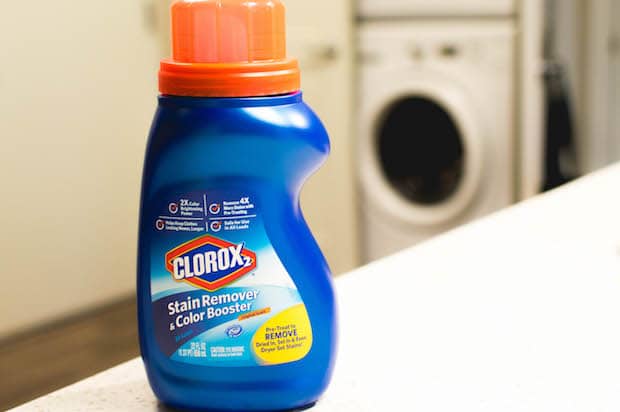 Stain Removal Tips:
Pre-Treat to Remove Tough Stains:

For best results, apply product directly to stains.
Rub in gently and let set for 5–10 minutes. Don't allow to dry on fabric.
Wash as usual with Clorox 2® product and your favorite detergent.

To Remove Stains and Boost Colors:

For standard washing machines, add product to the wash basin along with your favorite detergent.
Fill the cap to the first fill line for small or regular loads and to the second fill line for large or extra-large loads.
For HE washing machines, fill to the first fill line and add product with your favorite detergent in the detergent dispenser.
For best results, start the washer and add both detergent and product before adding clothes.
For extra-dirty clothes, pre-soak the garments before starting in mixture of 1 cap-full of product (to the first line) and 2 gallons of water (the warmest water recommended on the care label). Pre-soak for 30 minutes.
Reader Giveaway: One lucky Thrifty Jinxy reader will win a Clorox 2® gift pack including a $100 Home Depot gift card, Clorox 2 Pre-TreatStain Remover Pen and Clorox 2® Stain Remover and Color Booster liquid. To enter, just complete the entry form below by 11:59pm ET on 5/11/17. Good luck!
I am participating in a VN campaign for Clorox® . I am receiving a fee for posting; however, the opinions expressed in this post are my own. I am in no way affiliated with Clorox® and do not earn a commission or percent of sales.