Do you have fun holiday traditions in your home? We sure do! We have some my husband and I each brought into the marriage from our childhoods. Over the years, we have started our own traditions, especially after the kids were born. We also love to tweak our longstanding traditions as we move along in this crazy thing called life!
One of our favorites is for Caitlin and I to spend time in the kitchen. We will be in there all day baking cookies and mini pies on a Saturday. We will have the radio on and we will sing and dance as we bake. We are a couple of nuts I tell you! That night, we will all snuggle up in our pajamas and eat the cookies while we watch our favorite Christmas movies.

What are your favorite holiday movies? We do love the older classics like "It's a Wonderful Life" and "A Miracle on 34th Street." There is something romantic and nostalgic about those older black and white movies, don't you think?! We also have other favorites like "Elf", "A Christmas Story", and "Christmas Vacation." As a matter of fact, Caitlin could and does watch "Elf" throughout the year. She has a special tee shirt she wears while she watches. If I get called a Cotton-headed Ninny Muggins one more time……. Here are more of our favorites: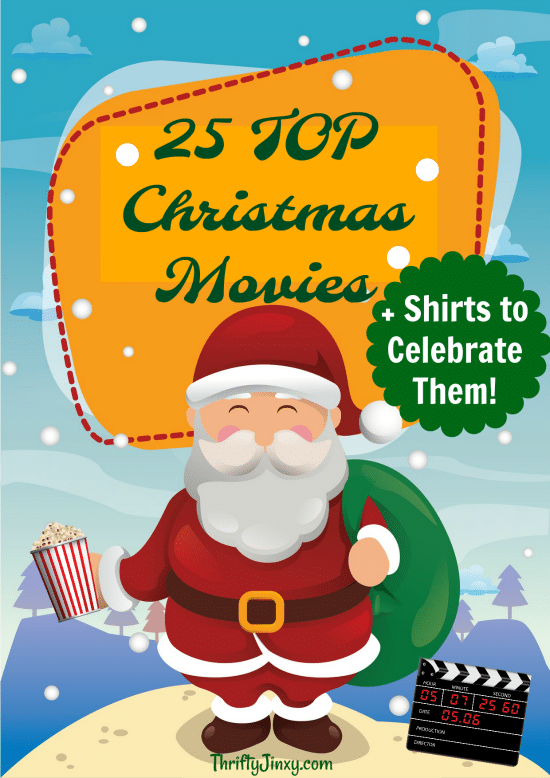 Top 25 Christmas Movies
A Christmas Story
Elf
Miracle on 34th Street
National Lampoon's Christmas Vacation
It's a Wonderful Life
Love Actually
The Grinch
Home Alone
Holiday Inn
Family Man
The Polar Express
Mickey's Twice Upon a Christmas
The Santa Clause
The Holiday
White Christmas
Serendipity
Fred Clause
Bad Santa
Trapped in Paradise
The Nightmare Before Christmas
Surviving Christmas
Four Christmases
Die Hard
Arthur's Christmas
Scrooged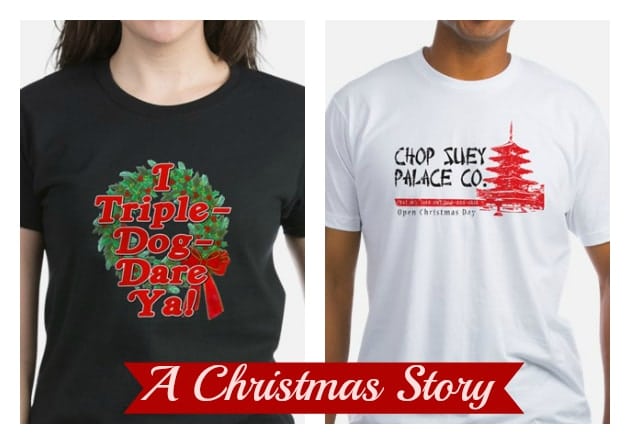 Each year, I love to get the family new tees to wear while we watch our holiday movies. Thankfully, you can get ready for the holidays with deals from CafePress.com! They have Christmas Movie T-Shirts at CafePress.com. They are one of my favorite places to shop for the holidays, birthdays or any day I am feeling like I need a boost of fun in the house! They are the world's best online gift shop. They believe, as I do, that you can start a conversation with a mug or start a movement with a tee shirt. I'm pretty sure with over one billion items to choose from, you are sure satisfy all your holiday gifting needs here!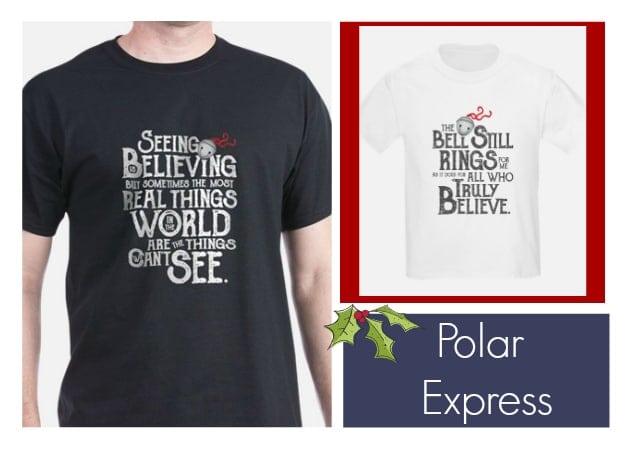 I love shopping for gifts from CafePress because they let your personality shine through. My family has a great sense of humor and they love to get gifts that make them laugh. At CafePress, you will find plenty of gifts that will have you cracking up! They crowd source their designs from a global community with over 2 million independent designers. You can also create your own design too! They have partnered with such brands as Marvel, Warner Brothers, 20th Century Fox, ABC, CBS, Peanuts, and Pixar. They also have licensed military to show your support for their great service!
Get up to 50% off Christmas Movie T-Shirts at CafePress.com with code: XMASMOVIE. Combine code with already-reduced prices on site to receive additional savings off select discounted products. Discounted prices are set forth on site. Coupon code saves an additional 20% off orders from CafePress.com, excluding shipping charges, gift wrap charges and applicable sales tax. Coupon code must be entered at checkout. Starts 11/8 and ends 12/15. Offer applies only to orders from CafePress Marketplace and Create and Buy.
Get Ready For The Holidays With Deals From CafePress.com on Christmas Movie T-shirts!