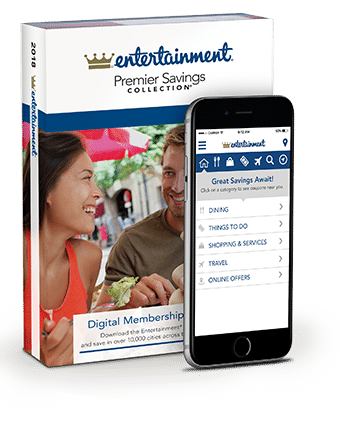 Wowza! Now through Memorial Day, you can get an Entertainment Book for only $9.99 + FREE shipping! (Regular price is $35.) Plus, use the coupon code SUMMER at checkout to take 30% off your purchase of two or more – that's just $6.99 each!
These books are filled with Buy 1 Get 1 Free and 50% off coupons for local restaurants, stores, movies and services as well as for national chains. One book can easily save you several hundred dollars during the year. Enter your zip on their site to find participating businesses in your area.
A tip: Planning a vacation for sometime in 2018? Consider grabbing a local book for your vacation destination to save when you're out and about there, as well! At this price you can for sure get an extra copy or two. Get your 2018 Entertainment Book HERE!