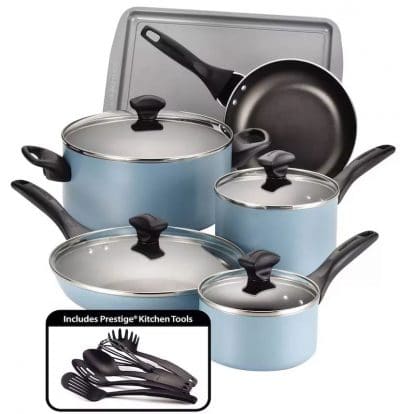 There is a really hot deal from Kohl's right now on a cookware set – get this Farberware 15-Piece Cookware Set for only $29.99 (reg. $119.99) after all discounts! Here's how to work the deal:
Add this Farberware 15-Piece Cookware Set to your cart = $59.99
Use the coupon code HOME10 to take $10 off
Use the coupon code FF20 to take 20% off
Submit for this $10 mail-in rebate
Final price: $29.99 (reg. $119.99) – 75% off!
You can avoid shipping charges with free store pickup, or get free shipping on orders of $75 or more.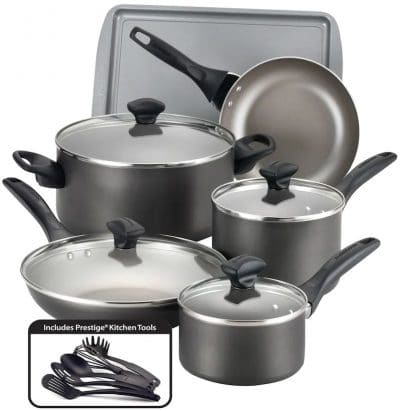 This set comes in eight different colors and includes a wide variety of pieces:
1-qt. covered saucepan
2-qt. covered saucepan
5-qt. covered Dutch oven
8-in skillet
10-in covered skillet
9" x 13" cookie pan
Five nylon utensils
This would make a great wedding gift or housewarming gift, and it would also be great for any college students who will be living on their own for the first time this semester! Head over HERE to grab this great deal!