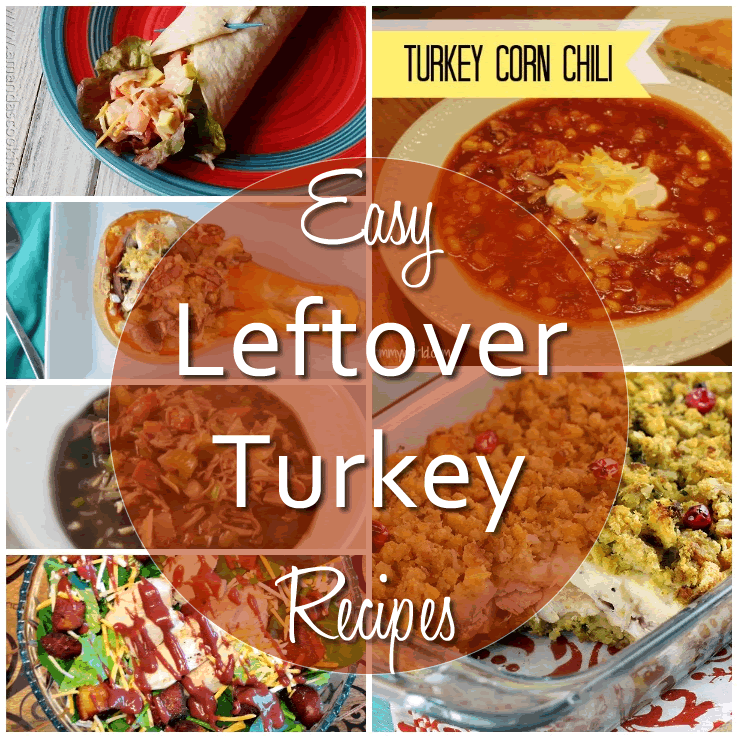 Once Thanksgiving has come and gone there is one thing that almost always remains – leftover turkey!! If you misjudged and got a bird that was way too big, that could mean a LOT of leftover turkey! But have no fear – you don't have to just keep repeating your Thanksgiving dinner and serving it "as is" with the leftover sides. You can use one of these 15 easy leftover turkey recipes to make an awesome meal that will let you forget you were just celebrating Thanksgiving a day or two ago!

15 Easy Leftover Turkey Recipes
Creamy Turkey Casserole
Turkey Corn Chili
Turkey and Wild Rice Soup
Two Choices Leftovers
Leftover Casserole
Cobb Salad Wraps
Thai Turkey Soup
Which one do you plan to make first? So many of them look GREAT to me that it's hard to choose!